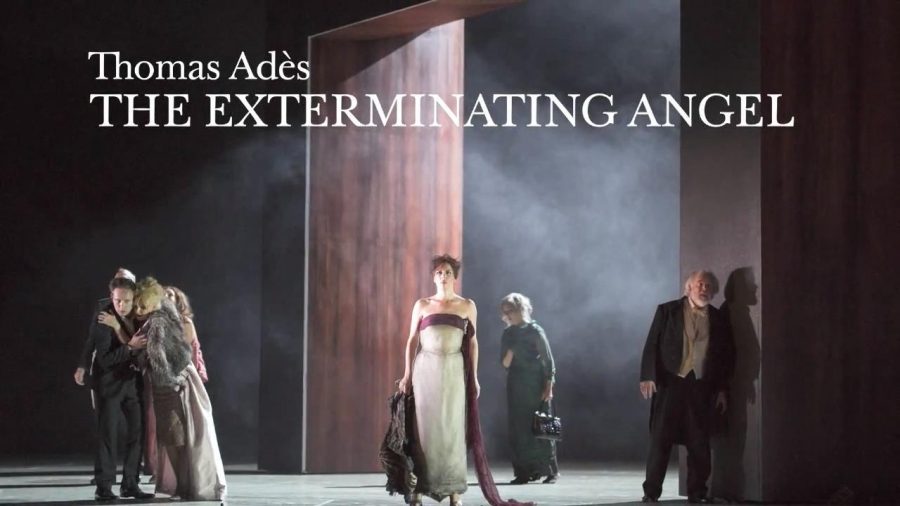 You may have heard an A above high C the last time you accidentally stepped on your cat's tail, but it takes a combination of rigorous training, genetic luck, and sheer grit for a human to produce this note on cue.
According to all known records, the coloratura soprano, Audrey Luna, is the first such being in the Metropolitan Opera's 137-year history to do so on its stage, an achievement that has all the opera dogs barking. Hear it in the NPR clip below.
Some purists view the rare note as a distasteful stunt on the part of composer Thomas Adès. The score of his new opera, The Exterminating Angel, based on the Luis Buñuel film, also calls for miniature 1/32-size violins, a pair of rocks, a wooden salad bowl, a door, and an ondes Martenot—an electronic instrument from 1928.
Others are bedazzled by Luna's history-making pipes. She makes her entrance on that high A, and hits it again shortly thereafter, as Leticia, a diva who rolls up to a dinner party following a performance of Donizetti's Lucia di Lammermoor. (The title role of that one—a part Luna has played, natch—is another that demands stratospheric notes of its performers, setting records at opera houses around the world.)
See below for more of Luna's dizzying highs, including her somewhat NSFW performance as Olympia, the mechanical doll in Offenbach's Les Contes d'Hoffmann
If you're mad enough to try it yourself, please let us know how high you get in the comments below.
Related Content:
The Enchanting Opera Performances of Klaus Nomi
How to Sing Two Notes At Once (aka Polyphonic Overtone Singing): Lessons from Singer Anna-Maria Hefele
Alan Turing Gets Channeled in a New Opera: Hear Audio from The Life And Death(S) Of Alan Turing
Ayun Halliday is an author, illustrator, theater maker and Chief Primatologist of the East Village Inky zine.  Follow her @AyunHalliday.