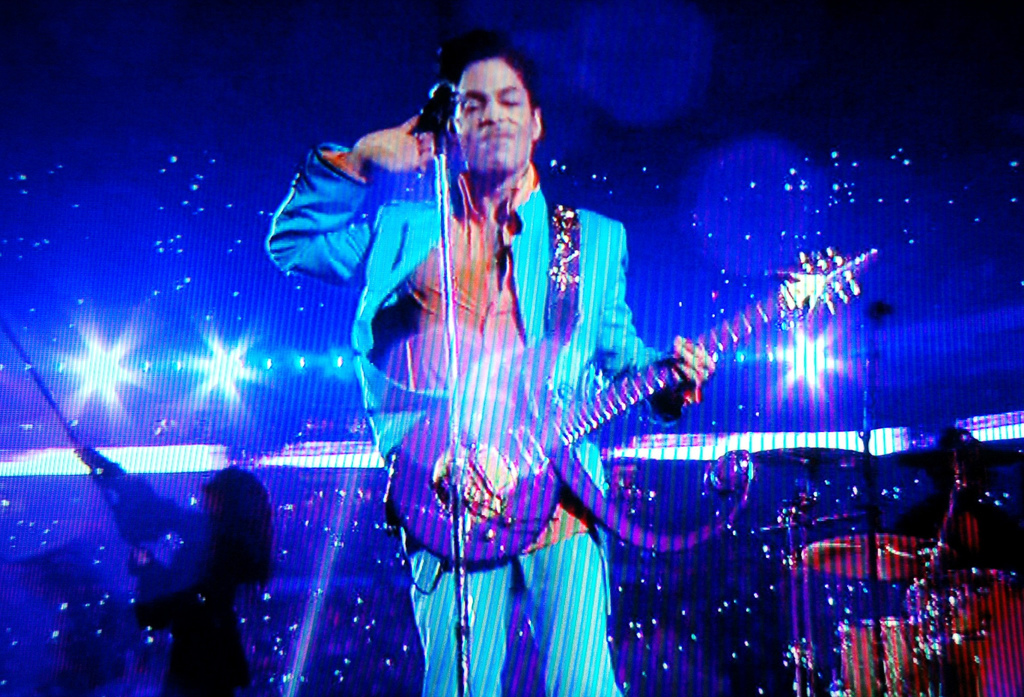 Image by Ann Althouse, via Flickr Commons
For decades now, academics have made popular culture a worthy area of study, from hip hop, comic books, and Hollywood film and television to video games and internet culture. And for just as long, there have been those who sneered at the disciplines emerging around pop culture studies. But really, what are we to do with someone like Prince, someone so clearly, profoundly, a musical genius, with such an outsized impact on popular culture, that he cannot help being a major historical figure just a year and a half after his death?
Devote an entire journal issue to him, of course, as the Journal of African American Studies did this past September. This is not, by far, Prince's first appearance in a scholarly publication. And a slew of academic conferences devoted to the artist this past year has raised him to the academic status achieved by other megastars like Bruce Springsteen and Pink Floyd. This special journal issue, however, may be one of the most comprehensive collections of Prince scholarship you're likely to find online. And unlike the majority of academic articles, these are all free. Just click the "Download PDF" link under each title found on this page.
The issue was published to coincide with the 40th anniversary of Prince's signing with Warner Brothers in 1977, the day he "turned pro." The following year, he released the debut album For You, to modest critical success. While it didn't make him a star overnight, For You announced him as a virtuoso, "as Prince played every instrument and sang all the vocals, something unheard of, then and now." Prince's musical skill could be taken for granted. It is easy to do with an artist who reconfigured culture in so many ways that had nothing to do with playing guitar or piano.
Prince's radical, if very complicated, redefinition of gender and cultural expression provides an example, writes Deirdre T. Guion Peoples, of "Optimal Distinctiveness," in the way he "negotiated his social identity." He lived an ardent, consistently utopian vision in his music and also in his life; and his "singular vision of utopia cast women as essential to its creation," notes H. Zahra Caldwell. And Prince's "creative practices," James Gordon Williams argues, "were linked to his covert, but avid, support of social justice initiatives that support black humanity."
These ten articles elaborate things we thought we knew about Prince, but maybe didn't, and introduce us to aspects of his life and work we've never considered. They are joined by seven essays and personal reflections and two book reviews. Read online or download the special Prince issue here.
via @WFMU
Related Content:
Read Prince's First Interview, Printed in His High School Newspaper (1976)
The Life of Prince in a 24-Page Comic Book: A New Release
Bruce Springsteen and Pink Floyd Get Their First Scholarly Journals and Academic Conferences
Josh Jones is a writer and musician based in Durham, NC. Follow him at @jdmagness