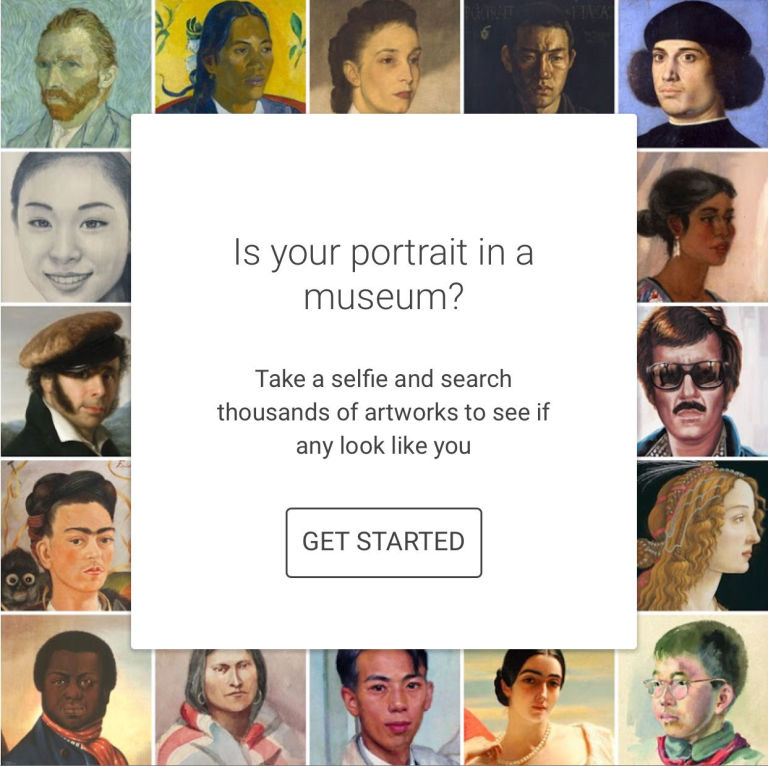 Having the ability to virtually explore the history, back stories, and cultural significance of artworks from over a thousand museums generates nowhere near the excitement as a feature allowing users to upload selfies in hopes of locating an Instagram-worthy doppelgänger somewhere in this vast digital collection.
On the other hand, if this low-brow innovation leads great hordes of millennials and iGen-ers to cross the thresholds of museums in over 70 countries, who are we to criticize?
So what if their primary motivation is snapping another selfie with their Flemish Renaissance twin? As long as one or two develop a passion for art, or a particular museum, artist, or period, we're good.
Alas, some disgruntled users (probably Gen X-ers and Baby Boomers) are giving the Google Arts & Culture app (iPhone–Android) one-star reviews, based on their inability to find the only feature for which they downloaded it.
Allow us to walk you through.
After installing the app (iPhone–Android) on your phone or tablet, scroll down the homepage to the question "Is your portrait in a museum?"
The sampling of artworks framing this question suggest that the answer may be yes, regardless of your race, though one need not be a Guerilla Girl to wonder if Caucasian users are drawing their matches from a far larger pool than users of color…
Click "get started." (You'll have to allow the app to access your device's camera.)
Take a selfie. (I suppose you could hedge your bets by switching the camera to front-facing orientation and aiming it at a pleasing pre-existing headshot.)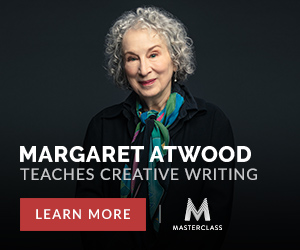 The app will immediately analyze the selfie, and within seconds, boom! Say hello to your five closest matches.
In the name of science, I subjected myself to this process, grinning as if I was sitting for my fourth grade school picture. I and received the following results, none of them higher than 47%:
Victorio C. Edades' Mother and Daughter (flatteringly, I was pegged as the daughter, though at 52, the resemblance to the mother is a far truer match.)
Gustave Courbet's Jo, la Belle Irlandaise (Say what? She's got long red hair and skin like Snow White!)
Henry Inman's portrait of President Martin Van Buren's daughter-in-law and defacto White House hostess, Angelica Singleton Van Buren (Well, she looks ….congenial. I do enjoy parties…)
 and Sir Anthony van Dyck's post-mortem painting of Venetia, Lady Digby, on her Deathbed (Um…)
Hoping that a different pose might yield a higher match I channeled artist Nina Katchadourian, and adopted a more painterly pose, unsmiling, head cocked, one hand lyrically resting on my breastbone… for good measure, I moved away from the window. This time I got:
Joseph Stella's Boy with a Bagpipe (Maybe this wasn't such a hot idea with regard to my self-image?)
Cipriano Efsio Oppo Portrait of Isabella (See above.)
Adolph Tidemand's Portrait of Guro Silversdatter Travendal (Is this universe telling me it's Babushka Time?)
Johannes Christiann Janson's A Woman Cutting Bread (aka Renounce All Vanity Time?)
and Anders Zorn's Madonna (This is where the mean cheerleader leaps out of the bathroom stall and calls me the horse from Guernica, right?)
Mercifully, none of these results topped the 50% mark, nor did any of the experiments I conducted using selfies of my teenage son (whose 4th closest match had a long white beard).
Perhaps there are still a few bugs to work out?
If you're tempted to give Google Arts and Culture's experimental portrait feature a go, please let us know how it worked out by posting a comment below. Maybe we're twins, I mean, triplets!
If such folderol is beneath you, please avail yourself of the app's original features:
Zoom Views – Experience every detail of the world's greatest treasures
Virtual Reality – Grab your Google Cardboard viewer and immerse yourself in arts and culture
Browse by time and color – Explore artworks by filtering them by color or time period
Virtual tours – Step inside the most famous museums in the world and visit iconic landmarks
Personal collection – Save your favorite artworks and share your collections with friends
Nearby – Find museums and cultural events around you
Exhibits – Take guided tours curated by experts
Daily digest – Learn something new every time you open the app
Art Recognizer – Learn more about artworks at select museums by pointing your device camera at them, even when offline

Notifications – subscribe to receive updates on the top arts & culture stories
Download Google Arts and Culture or update to Version 6.0.17 here (for Mac) or here (for Android).
Note: We're getting reports that the app doesn't seem to be available in every geographical location. If it's not available where you live, we apologize in advance.
Related Content:
Google Gives You a 360° View of the Performing Arts, From the Royal Shakespeare Company to the Paris Opera Ballet
Google Art Project Expands, Bringing 30,000 Works of Art from 151 Museums to the Web
Google Creates a Digital Archive of World Fashion: Features 30,000 Images, Covering 3,000 Years of Fashion History
Ayun Halliday is an author, illustrator, theater maker and Chief Primatologist of the East Village Inky zine.  Follow her @AyunHalliday.