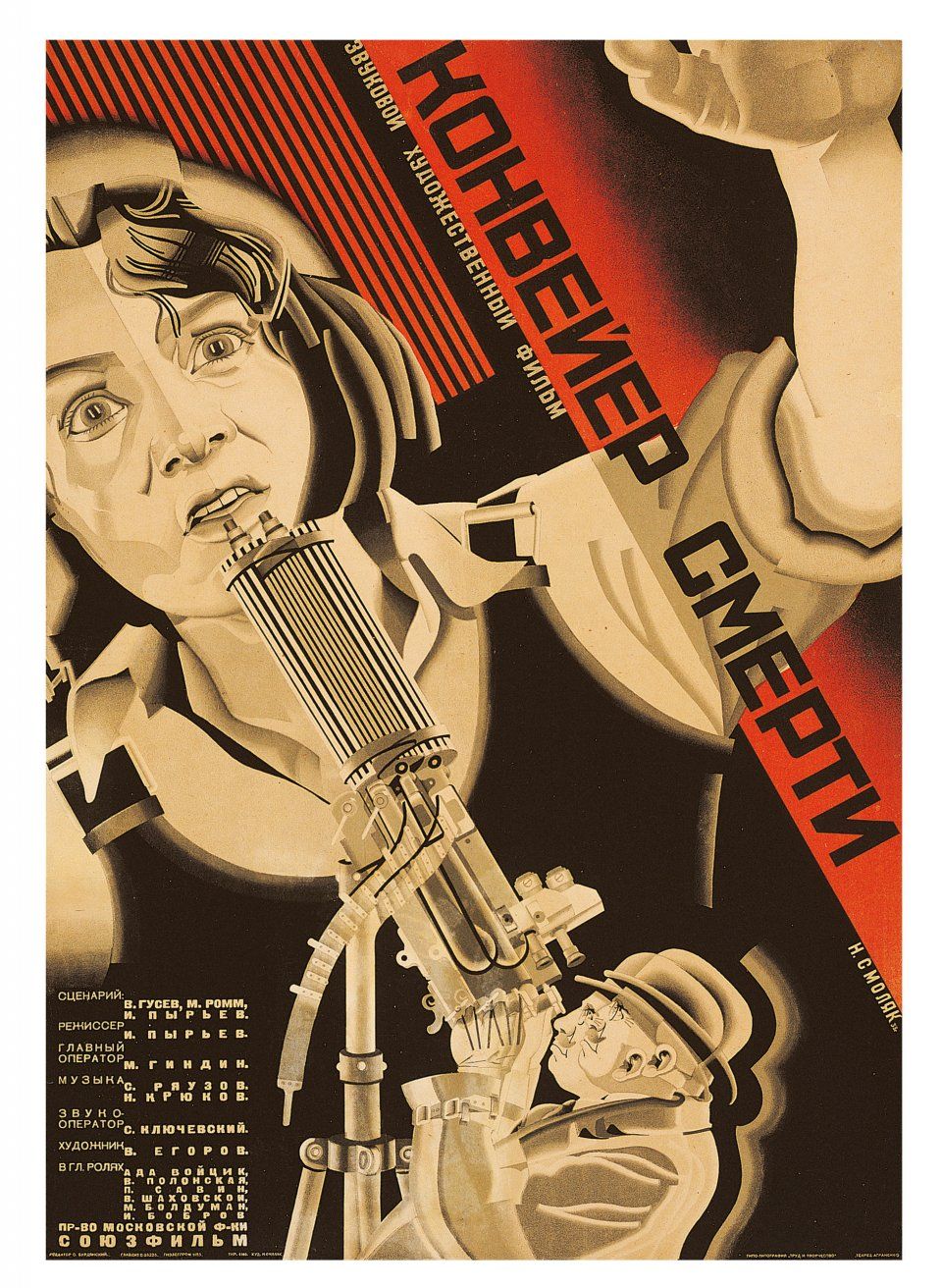 To com­mem­o­rate the cen­ten­ni­al of Russia's Octo­ber Rev­o­lu­tion (it seems like only yes­ter­day, com­rade!) Taschen has yet again deliv­ered an impres­sive tome of a book, enti­tled Film Posters of the Russ­ian Avant-Garde. Col­lec­tor Susan Pack has put togeth­er this selec­tion of 250 posters by 27 artists for films both well known and lost to his­to­ry.
The book first came out in 1995, but this new edi­tion is small­er and mul­ti­lin­gual, like many of their new releas­es.
The style still impress­es and influ­ences today, with its com­bi­na­tion of pho­to-real­ist faces and the jagged ener­gy of con­struc­tivism.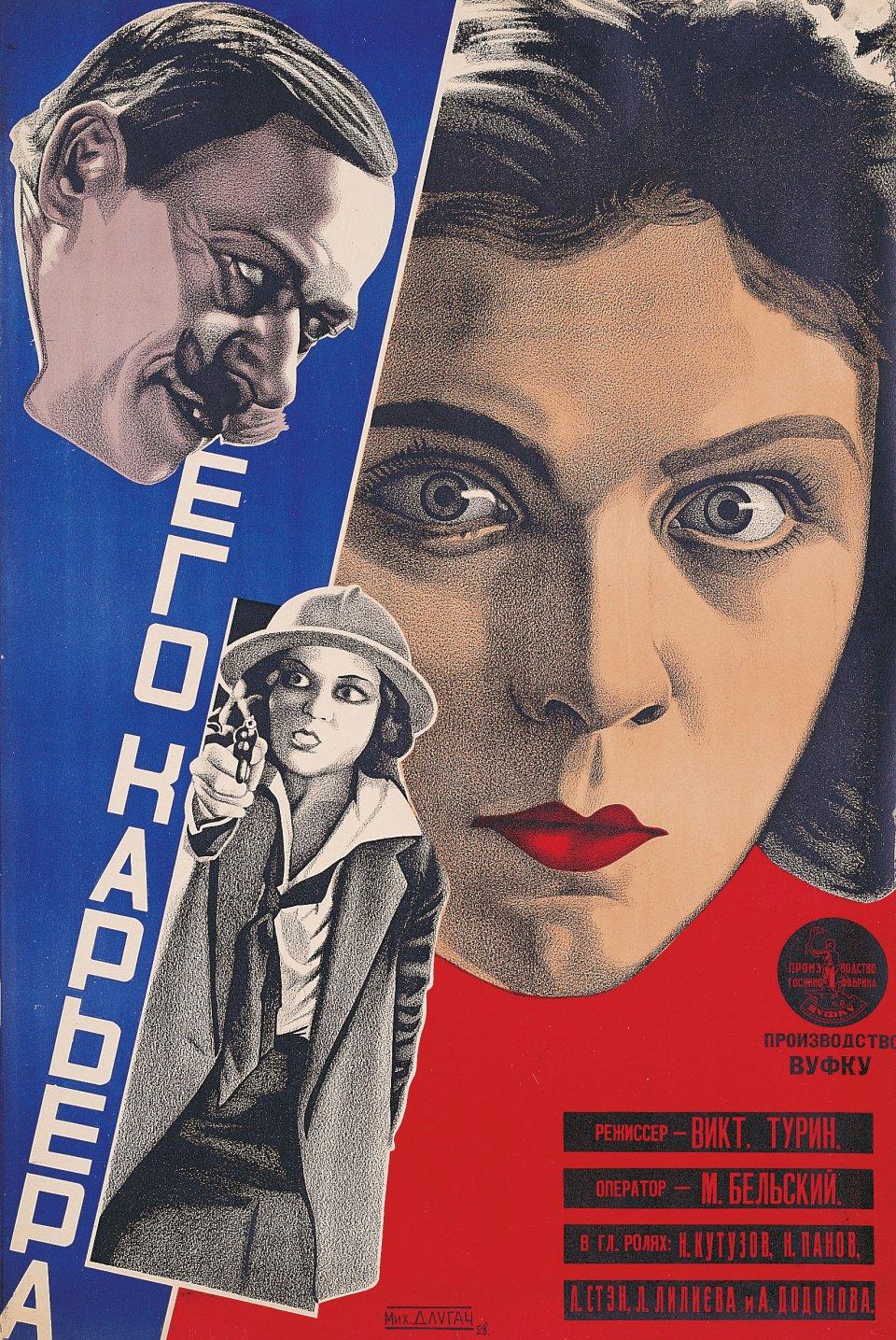 Many of the artists nev­er saw the films they were adver­tis­ing, but plain­ly not a bad thing here. Artists like Alek­san­dr Rod­chenko (who was also a design­er and pho­tog­ra­ph­er) and the Sten­berg Broth­ers (sculp­tors and set design­ers) mixed pho­tos with lith­o­graphs, incor­po­rat­ed the film's cred­its into the actu­al art, and wor­ried not about sell­ing the sto­ry beyond a basic excite­ment lev­el. This was art designed to get peo­ple in the door, regard­less of the film. And, if you think about it, it's art that could not exist in this cur­rent era. Who would com­mis­sion a film poster blind­ly? Nobody, my friend.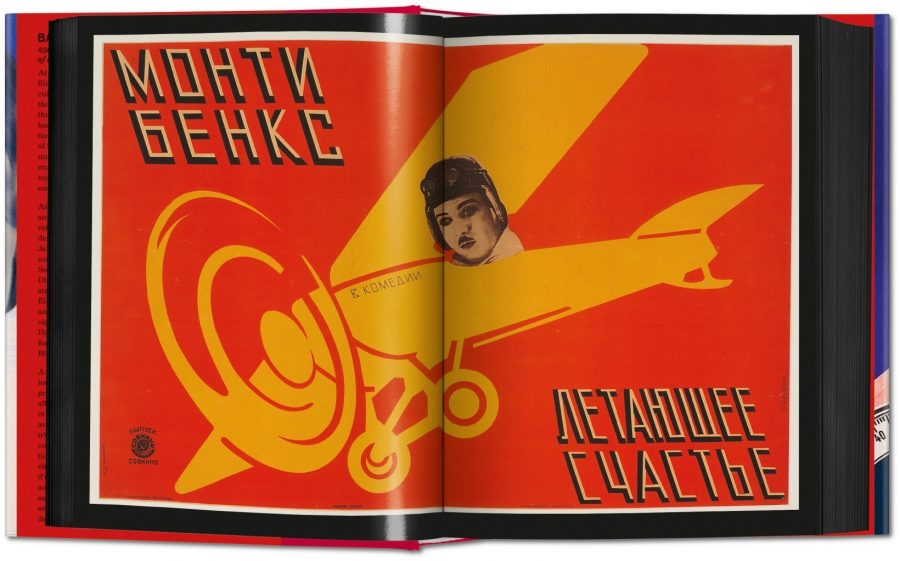 Still, it was in no way ide­al for the artists. They often had less than a day to fin­ish some­thing, and the print­ing press­es were pre-rev­o­lu­tion vin­tage and in var­i­ous stages of repair. And very few, we can assume, thought their posters would be saved and col­lect­ed. Pack's col­lec­tion often con­tains the only sur­viv­ing copies of a cer­tain work.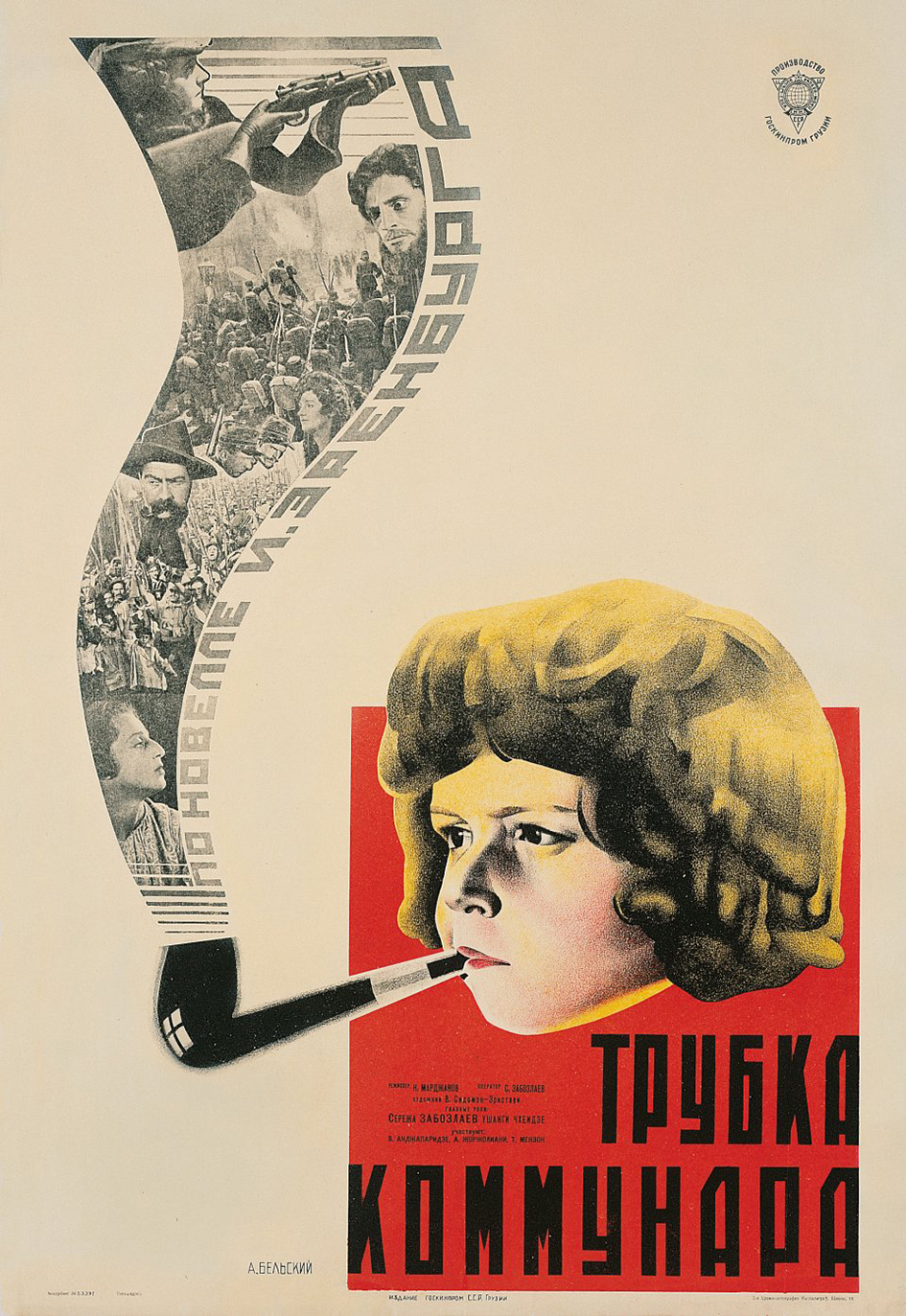 Stal­in stopped all this once he took pow­er and insist­ed that only social­ist real­ism be depict­ed in art. This style has its own col­lec­tors, for sure, but there's always a tinge of kitsch to it all, because it reveals the lie that was the Stal­in era. Where­as the dynamism of these ear­ly posters still main­tain their aes­thet­ic hold, spring­ing from a time where hope, excite­ment, and rev­o­lu­tion were puls­ing through the coun­try and its pop­u­lace.
via Vice/Hyper­al­ler­gic
Relat­ed Con­tent:
40,000 Film Posters in a Won­der­ful­ly Eclec­tic Archive: Ital­ian Tarkovsky Posters, Japan­ese Orson Welles, Czech Woody Allen & Much More
"Glo­ry to the Con­querors of the Uni­verse!": Pro­pa­gan­da Posters from the Sovi­et Space Race (1958–1963)
Strik­ing French, Russ­ian & Pol­ish Posters for the Films of Andrei Tarkovsky
Down­load 144 Beau­ti­ful Books of Russ­ian Futur­ism: Mayakovsky, Male­vich, Khleb­nikov & More (1910–30)
Ted Mills is a free­lance writer on the arts who cur­rent­ly hosts the artist inter­view-based FunkZone Pod­cast and is the pro­duc­er of KCR­W's Curi­ous Coast. You can also fol­low him on Twit­ter at @tedmills, read his oth­er arts writ­ing at tedmills.com and/or watch his films here.