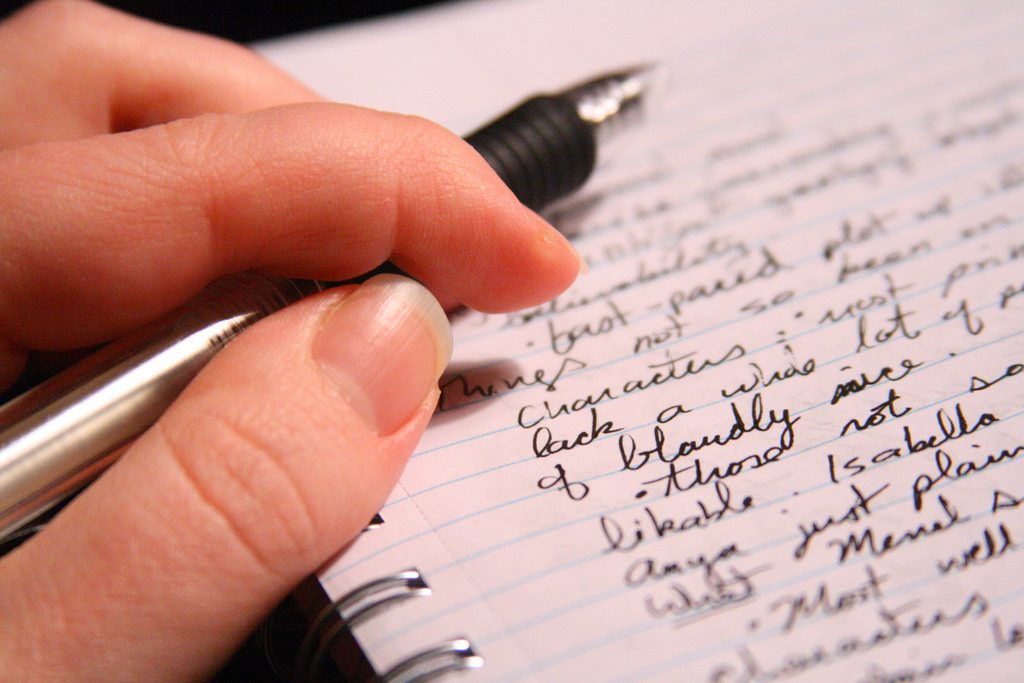 Image by Book Mama via Flickr Commons
We've all read fiction, but how to go about writing it? Nobody has the definitive answer, and there, in the multiplicity of possible approaches, methods, and frames of mind, lies both the challenge and the fascination of the craft. The English writer Tim Clare, who before reaching forty years of age has published poetry, a memoir, and a novel as well as hosted a television series called How to Get a Book Deal, seems to know that full well. Hence the variety of challenges he'll put you through in "The Couch to 80k" (80,000 words being the industry-standard length of a novel), his free eight-week fiction-writing "boot camp" available for anyone to take free online.
Produced as a part of Clare's writing-advice podcast Death of 1000 Cuts, the mini-series consists of 48 episodes, each of which, he says, "teaches you new writing skills through a 10 minute exercise – it even times you while you do the exercise, so once the podcast finishes, you're done for the day. No homework!"
You need only "something to listen to them on, and a pen and notebook or a laptop, so you can write. The whole idea is to give you something low commitment but intense, packing in everything you'd learn on a Fiction MA and more, so every day you're doing focused exercises that build upon your previous work and rapidly build your imaginative muscles."
Clare's jokey, conversational tone makes the course entertaining even if you don't actually want to write fiction, though Clare himself, in the very first episode (above), cautions strongly against listening unless you're ready to put pen to paper — and ready to consign everything you've written on that paper, through all eight weeks, straight to the recycle bin. Some of the challenges Clare throws down may seem silly, but they do get you writing, and he undergirds the series with forays into more technical matters like the "mathsy business of sentence composition" as well. Reviewing his novel Honours, the Guardian's Sarah Perry called Clare "a storyteller who knows what his reader wants, and isn't shy of giving plenty of it." As this boot camp reveals, he's also a teacher who knows what his students need.
Enter the "The Couch to 80k" bootcamp here. And if you follow it through to completion, "you'll have the knowledge and the motivation to finish a novel."
Related Content:
William S. Burroughs Teaches a Free Course on Creative Reading and Writing (1979)
The Daily Habits of Famous Writers: Franz Kafka, Haruki Murakami, Stephen King & More
Stephen King's Top 20 Rules for Writers
Seven Tips From Ernest Hemingway on How to Write Fiction
John Updike's Advice to Young Writers: 'Reserve an Hour a Day'
10 Writing Tips from Legendary Writing Teacher William Zinsser
Judy Blume Now Teaching an Online Course on Writing
Based in Seoul, Colin Marshall writes and broadcasts on cities and culture. His projects include the book The Stateless City: a Walk through 21st-Century Los Angeles and the video series The City in Cinema. Follow him on Twitter at @colinmarshall or on Facebook.