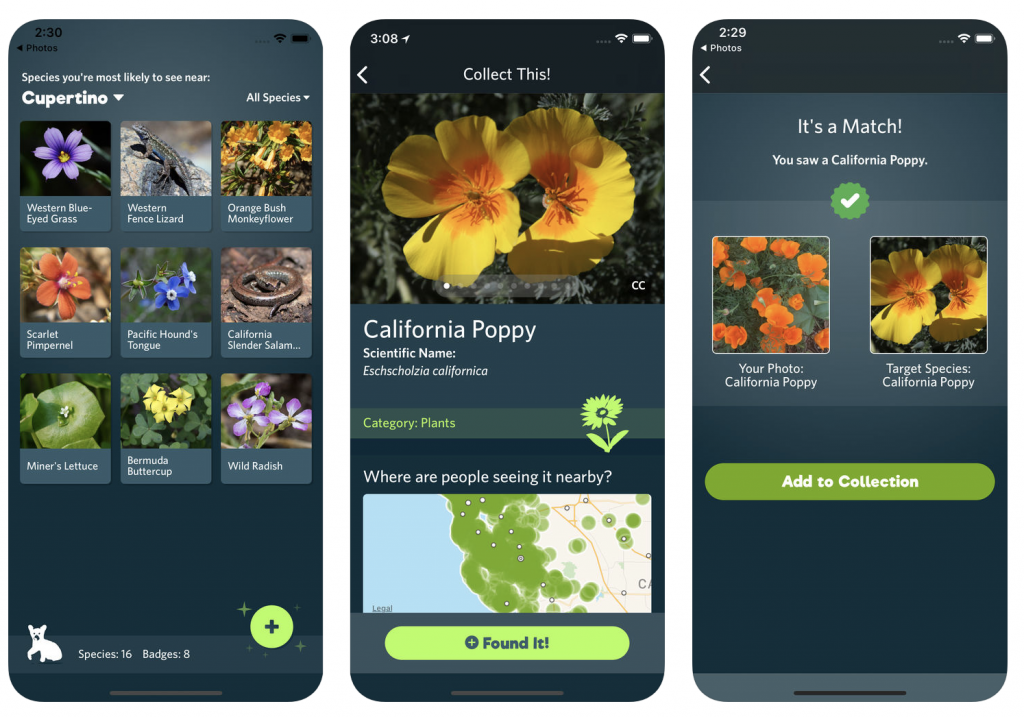 Do you ever long for those not-so-long-ago days when you skipped through the world, breathless with the anticipation of catching Pokémon on your phone screen?
If so, you might enjoy bagging some of the Pokeverse's real world counterparts using Seek, iNaturalist's new photo-identification app. It does for the natural world what Shazam does for music.
Aim your phone's camera at a nondescript leaf or the grasshopper-ish-looking creature who's camped on your porch light. With a bit of luck, Seek will pull up the relevant Wikipedia entry to help the two of you get better acquainted.
Registered users can pin their finds to their personal collections, provided the app's recognition technology produces a match.
(Several early adopters suggest it's still a few houseplants shy of true functionality…)
Seek's protective stance with regard to privacy settings is well suited to junior specimen collectors, as are the virtual badges with which it rewards energetic uploaders.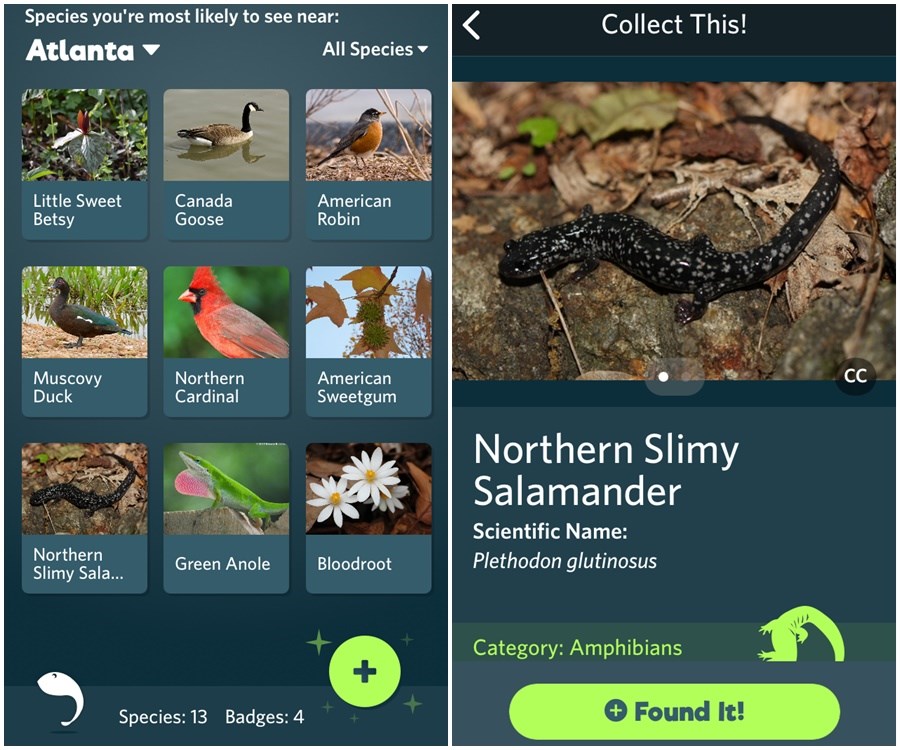 While it doesn't hang onto user data, Seek is building a photo library, composed in part of user submissions.
(Your cat is ready for her close up, Mr. DeMille…)
(Ditto your Portobello Mushroom burger…)
Download Seek for free on iTunes or Google Play.
via Earther/My Modern Met
Related Content:
Two Million Wondrous Nature Illustrations Put Online by The Biodiversity Heritage Library
Watch 50 Hours of Nature Soundscapes from the BBC: Scientifically Proven to Ease Stress and Promote Happiness & Awe
How Walking Fosters Creativity: Stanford Researchers Confirm What Philosophers and Writers Have Always Known
Ayun Halliday is an author, illustrator, theater maker and Chief Primatologist of the East Village Inky zine.  Follow her @AyunHalliday.