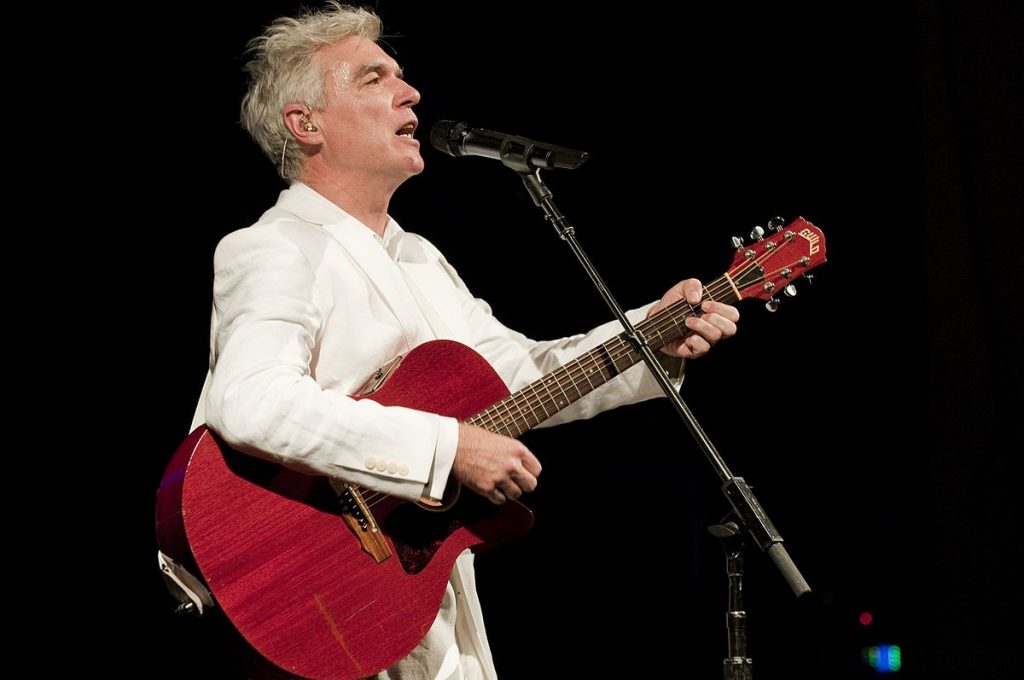 Image by LivePict, via Wikimedia Commons
However many shades of disgust that may have run through me when a certain world leader referred to Haiti and countries in Africa as "shitholes," within hours, my head was turned in every direction by defiant, creative responses to the morally bankrupt comment that exposed the thinking behind it as completely void of knowledge and respect for the vibrancy of the countries in question. However wearying this display of ignorance, it only threw into higher relief the vitality and resiliency of African and Caribbean countries.
Few American artists have been as tuned into, and influenced by, that vitality as deeply and for as long as David Byrne. His decades-spanning engagement with African, Caribbean, and Latin American music and his founding of world music label Luaka Bop give him as much credibility on the subject as any "colonizer" (as a certain Black Panther character might teasingly say). Byrne wrote on his website in sadness and anger in response to the infamous comment. In an attempt to co-opt the word, he shared a playlist of African and Caribbean music that he called "The Beautiful Shitholes." The reference may seem trivializing, but his purpose was serious, as he outlined in his full comments.
The question Byrne asks is whether music can "help us empathize with its makers?" Many cultural critics might look around and shake their heads. Byrne leaves the question open. His angry note is direct and directive, but even he admits that it's a moment to vent, not to resolve a moral crisis. "Got that off my chest," he concludes, "now maybe I can listen to some music." Whatever degree of power we may or may not have to change cruel, bigoted policies, we always have the choice to turn our backs to xenophobes and racists and our faces to the rest of the world. Byrne invites us to do just that.
The playlist starts with four tracks from Luaka Bop compilation albums of Cuban music, whose "Afro-Cuban musical identity remained recognizable," the label's description notes, for "almost 500 years." Then we're off into 32 tracks of classic and contemporary African and Caribbean music from well-known legends like Fela Kuti and Amadou & Miriam, young upstarts like Nigerian Afrobeat prodigy WizKid, and the relentlessly funky Tuareg rock stars Tinariwen. Byrne has always seemed to believe in music as a site of universal cultural exchange. His curated playlist and its unsparing title remind us that, while outrage, and action, over injustice is warranted, we can also find solutions in celebration.
Related Content:
David Byrne Launches the "Reasons to Be Cheerful" Web Site: A Compendium of News Meant to Remind Us That the World Isn't Actually Falling Apart
Stream 8,000 Vintage Afropop Recordings Digitized & Made Available by The British Library
New Documentary Brings You Inside Africa's Little-Known Punk Rock Scene
Josh Jones is a writer and musician based in Durham, NC. Follow him at @jdmagness