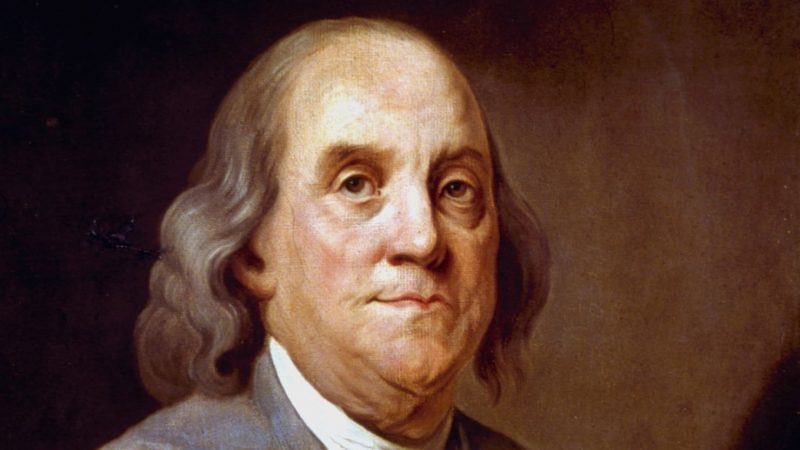 Let me quickly pass along some good news from the Library of Congress: "The papers of American scientist, statesman and diplomat Benjamin Franklin have been digitized and are now available online for the first time…. The Franklin papers consist of approximately 8,000 items mostly dating from the 1770s and 1780s. These include the petition that the First Continental Congress sent to Franklin, then a colonial diplomat in London, to deliver to King George III; letterbooks Franklin kept as he negotiated the Treaty of Paris that ended the Revolutionary War; drafts of the treaty; notes documenting his scientific observations, and correspondence with fellow scientists." Find the digitized collection of papers here.
If you would like to sign up for Open Culture's free email newsletter, please find it here.
If you would like to support the mission of Open Culture, consider making a donation to our site. It's hard to rely 100% on ads, and your contributions will help us continue providing the best free cultural and educational materials to learners everywhere. You can contribute through PayPal, Patreon, Venmo (@openculture) and Crypto. Thanks!
Related Content:
Hamilton Mania Inspires the Library of Congress to Put 12,000 Alexander Hamilton Documents Online
The Instrument Benjamin Franklin Invented, the Glass Armonica, Plays Tchaikovsky's "Dance of the Sugar Plum Fairy"
Ben Franklin's List of 200 Synonyms for "Drunk": "Moon-Ey'd," "Hammerish," "Stew'd" & More (1737)