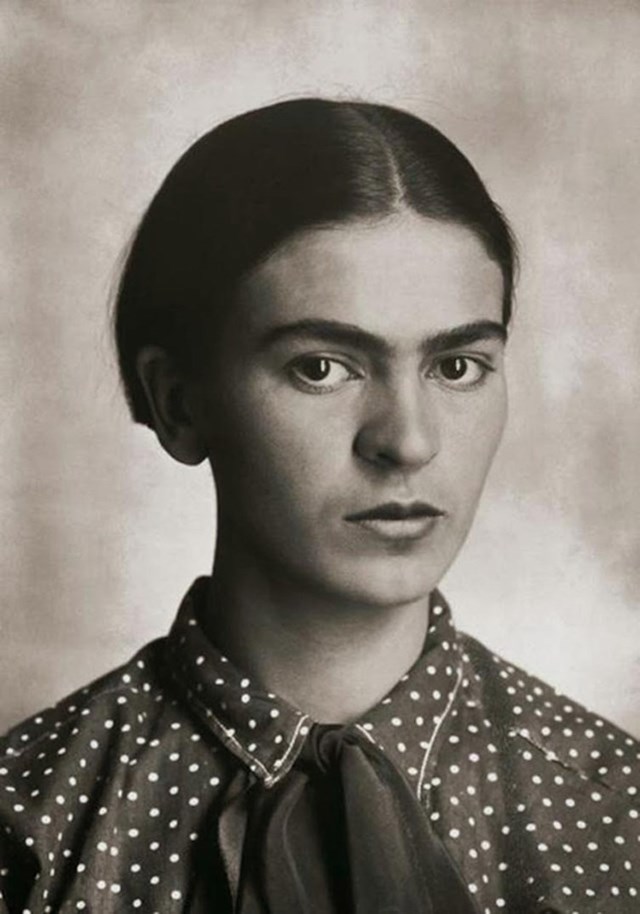 "Before they were famous" pho­tos are a click­bait sta­ple, espe­cial­ly if they reveal a hereto­fore unseen side of some­one whose image is tight­ly con­trolled:
The smol­der­ing activist-actress-direc­tor as a gawky, open-faced sopho­more, her hair moussed to the very lim­its of her mod­el­ing school test shots?
The ris­ing polit­i­cal star, pim­ple-faced and cen­ter-part­ed, pos­ing with the oth­er three mem­bers of his high school's Dun­geons and Drag­ons Club?
What about ever­green art star Fri­da Kahlo?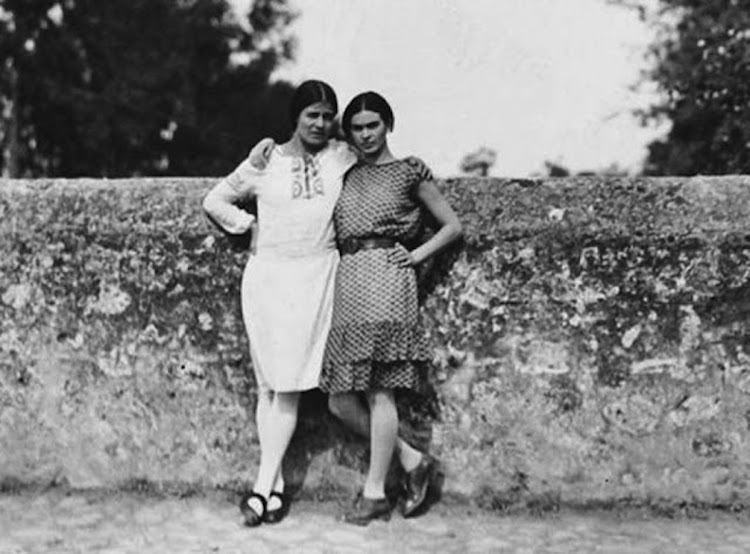 Though her hus­band, mural­ist Diego Rivera, was the one who urged her to adopt the tra­di­tion­al Tehua­na dress of their native Mex­i­co as a uni­form of sorts, Fri­da engi­neered her image by plac­ing her­self cen­ter stage in dozens of alle­gor­i­cal, inti­mate self-por­traits.
Much of her work alludes to the hor­rif­ic acci­dent she suf­fered at 18, and the tor­tu­ous treat­ments and surg­eries she under­went as a result for the rest of her life.
It shaped the way she saw her­self, and, in turn, the way we see her. Her endur­ing appeal is such that even those who aren't over­ly famil­iar with her work feel they have a pret­ty good han­dle on her, thanks to her ubiq­ui­ty on tote­bags, appar­el, and var­i­ous gift relat­ed items—even Fri­da Kahlo action fig­ures and paper dolls.
We know this lady, right?
What a plea­sure to get to know her bet­ter. A col­lec­tion of pho­tos that has recent­ly come to light intro­duces us to a younger, more can­did Frida—both before and after the acci­dent, when she returned to her stud­ies at Nation­al Prepara­to­ry School.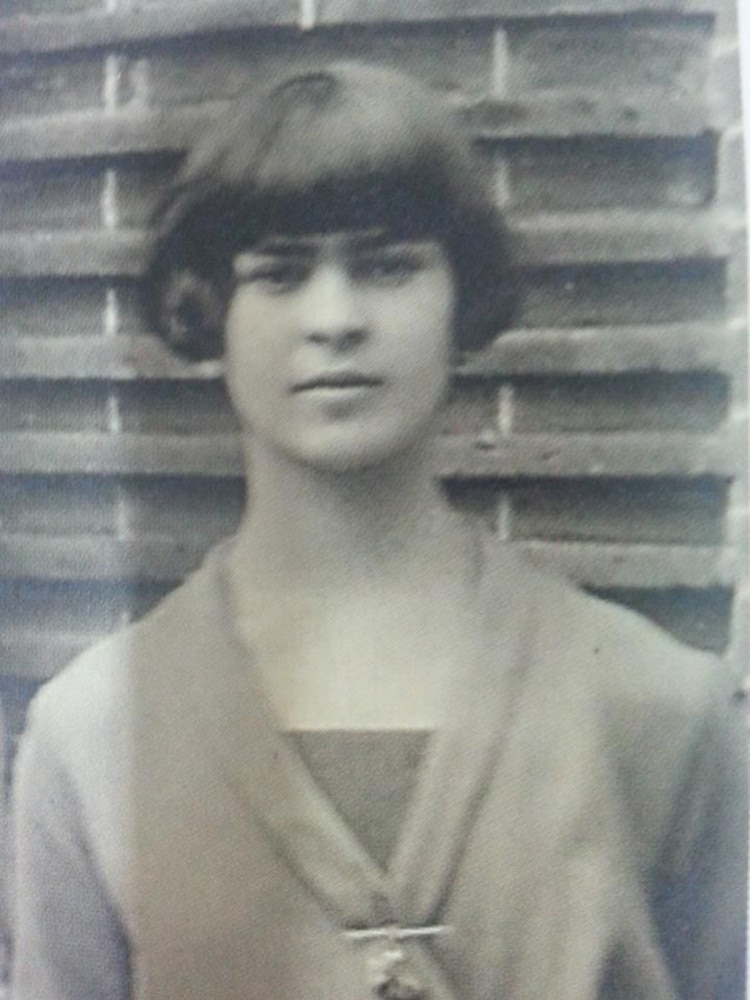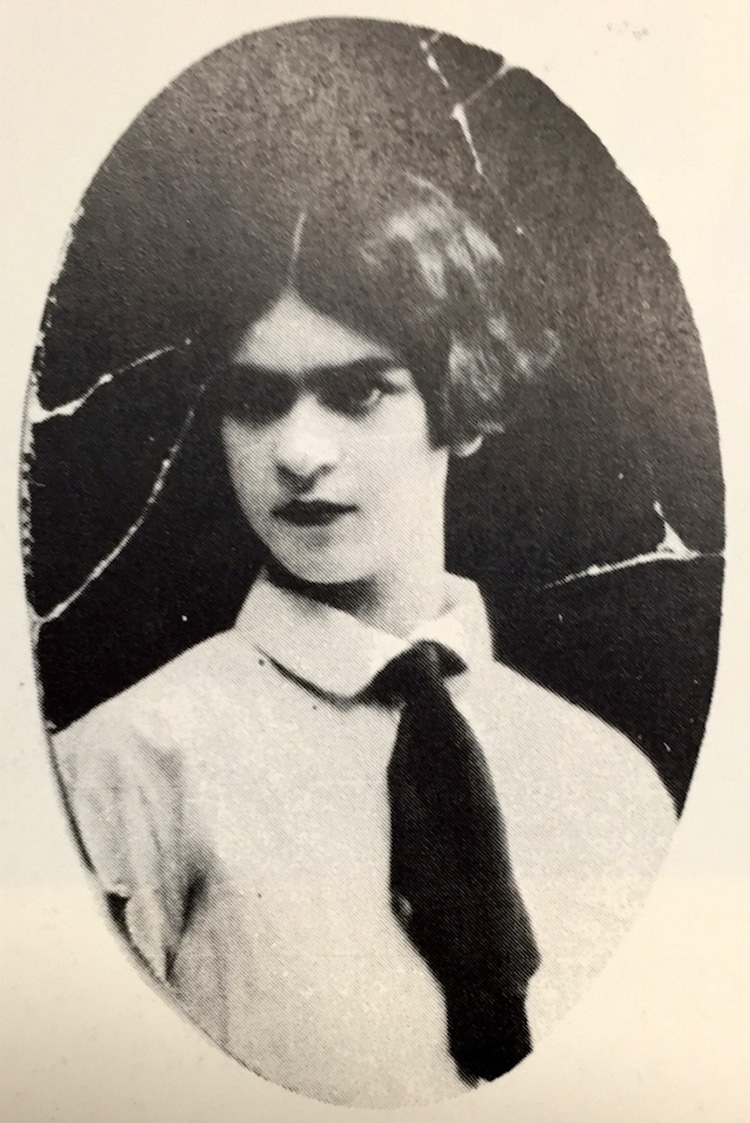 Tak­en togeth­er with the por­traits made by her pho­tog­ra­ph­er father, they show ear­ly evi­dence of the force­ful per­son­al­i­ty that would dom­i­nate and define her pub­lic image, Mary Jane-style pumps with socks, a mid­dy blouse, and a vari­ety of blunt bobs aside.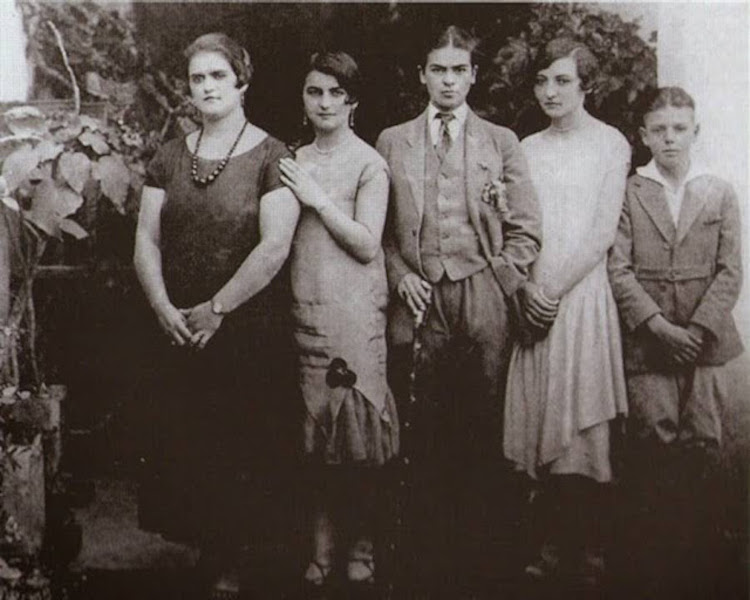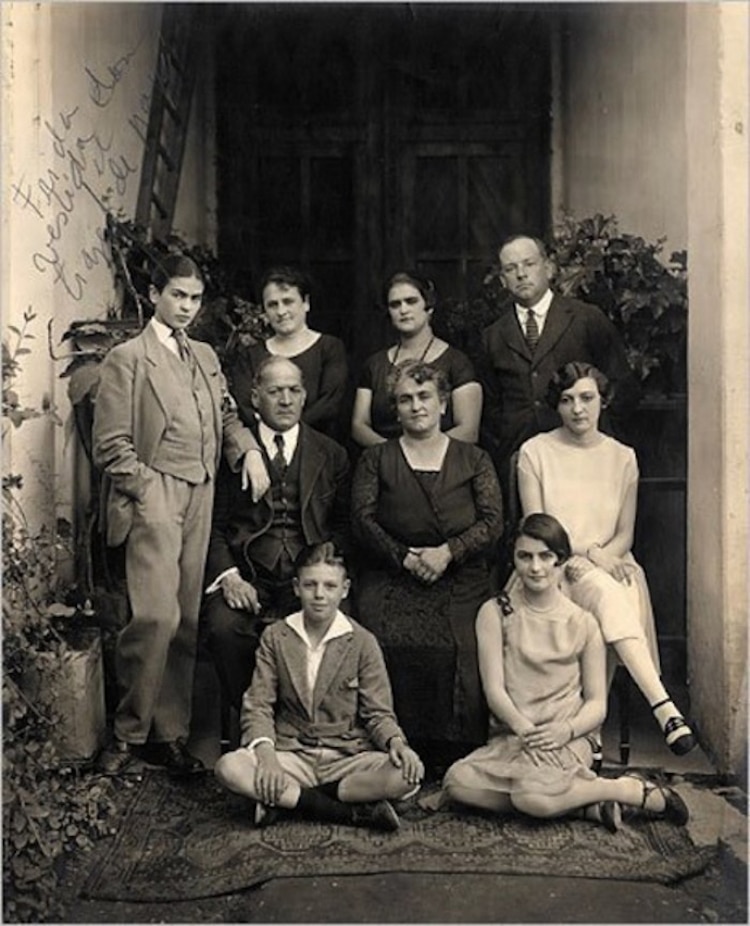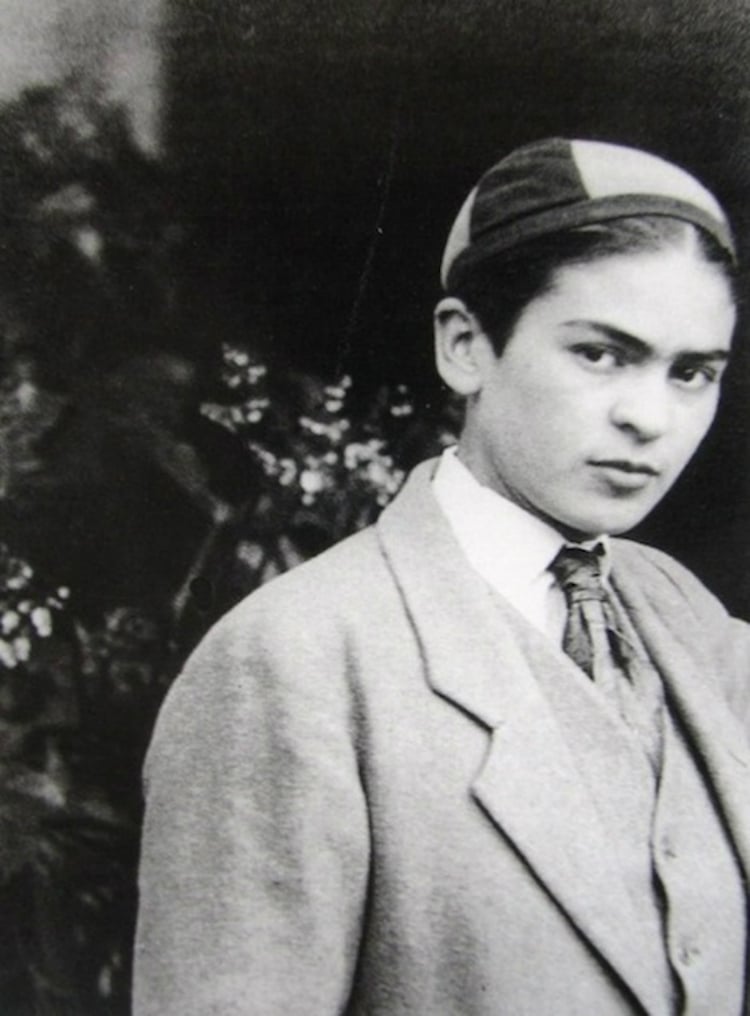 Some of the lat­er pho­tos in this batch speak to her increas­ing inter­est in dis­tin­guish­ing her­self from her female peers. Her exper­i­ments in cross dress­ing ensured she would stand out in every group pho­to, a dash­ing fig­ure in suit, tie, and slicked back hair.
Though this peri­od of her life is less a mat­ter of pub­lic record, it gets its due in the 2017 graph­ic nov­el Fri­da: The Sto­ry of Her Life by Van­na Vin­ci. Some of the oth­ers in these pho­tos, includ­ing her sis­ters and her first boyfriend, Ale­jan­dro Gómez Arias, appear as char­ac­ters, as does Death in the form of print­mak­er José Guadalupe Posada's La Calav­era Cat­ri­na—per­haps the only image for­mi­da­ble enough to hold its own against the fab­u­lous Fri­da.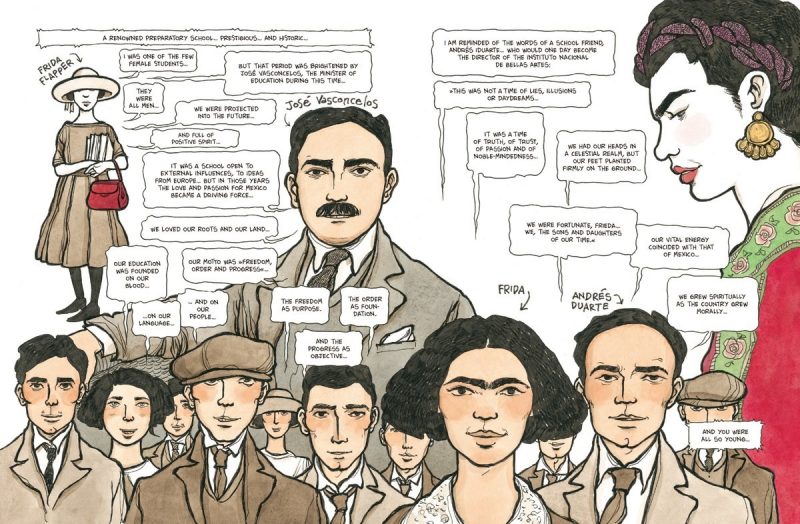 Fri­da Kahlo The Sto­ry of Her Life p. 22–23
Relat­ed Con­tent:
Vis­it the Largest Col­lec­tion of Fri­da Kahlo's Work Ever Assem­bled: 800 Arti­facts from 33 Muse­ums, All Free Online
1933 Arti­cle on Fri­da Kahlo: "Wife of the Mas­ter Mur­al Painter Glee­ful­ly Dab­bles in Works of Art"
The Fri­da Kahlo Action Fig­ure
Ayun Hal­l­i­day is an author, illus­tra­tor, the­ater mak­er and Chief Pri­ma­tol­o­gist of the East Vil­lage Inky zine. Fol­low her @AyunHalliday.