The unmis­tak­able zip and whirr of a rotary phone, the ungod­ly squeal of dial-up modems, the sat­is­fy­ing thunk of a car­tridge in a clas­sic Nin­ten­do con­sole, a VCR rewind­ing, the click-clack sound of a Walk­man's but­tons…. I date myself in say­ing that these sounds imme­di­ate­ly send me back to var­i­ous moments in my child­hood with Prous­t­ian immer­sion. The sense of smell is most close­ly linked to mem­o­ry, but hear­ing can­not be far behind giv­en how sound embeds itself in time, and most espe­cial­ly the sounds of tech­nolo­gies, which are by nature fat­ed for obso­les­cence. A muse­um-qual­i­ty aura sur­rounds the Walk­man and the first iPods. These are tri­umphs of con­sumer design, but only one of them makes dis­tinc­tive mechan­i­cal nois­es.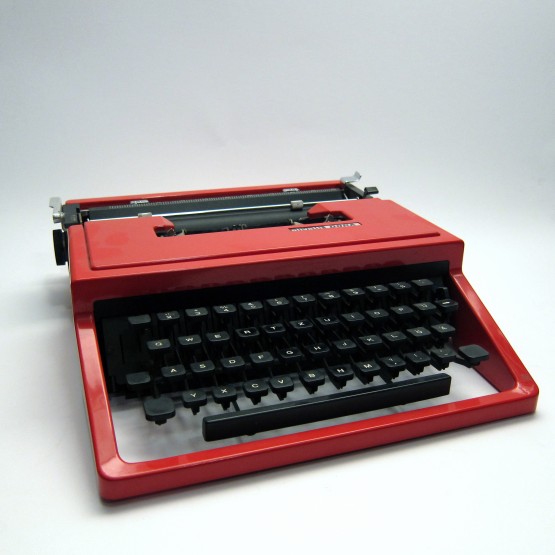 As ana­log recedes, it can seem that noisy tech in gen­er­al becomes more and more dat­ed. It is hard to hear the rub­bing of thumbs and fin­gers across screens and touch­pads. Voice com­mands make but­tons and switch­es redun­dant. How much tech from now will one day fea­ture in Con­serve the Sound, the "online muse­um for van­ish­ing and endan­gered sounds"?
Its col­lec­tion gives the impres­sion of a bygone age, quaint in its dozens of exam­ples of mechan­i­cal inge­nu­ity. The visu­al jux­ta­po­si­tion of hand­held film cam­eras, type­writ­ers, car win­dow han­dles, elec­tric shavers, boom box­es, stop­watch­es, and so on has the effect of mak­ing these things seem all of a piece, assort­ed arti­facts in a great hall of won­ders called "the Sound the 20th Cen­tu­ry."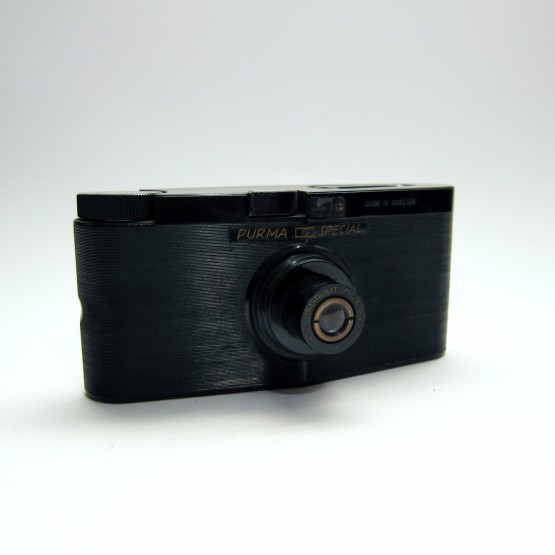 At the top of the site's "Sound" page, time­line nav­i­ga­tion allows users to vis­it every decade from the 1910s to the 2000s, a cat­e­go­ry that con­tains only two objects. Oth­er dis­plays are more plen­ti­ful, and col­or­ful. The 1960s, for exam­ple show­cas­es the incred­i­bly sexy red Schreib­mas­chine Olivet­ti Dora fur­ther up. It sounds as sleek and sophis­ti­cat­ed as it looks. The vir­tu­al dis­play case of the 30s holds the sounds of a twin-engine pro­peller plane and a hand­ful of beau­ti­ful mov­ing and still cam­eras, like the Fotokam­era Pur­ma Spe­cial above. It also fea­tures the hum­ble and endur­ing library stamp, a sound I pine for as I slide books under the self-check­out laser scan­ner at my local branch.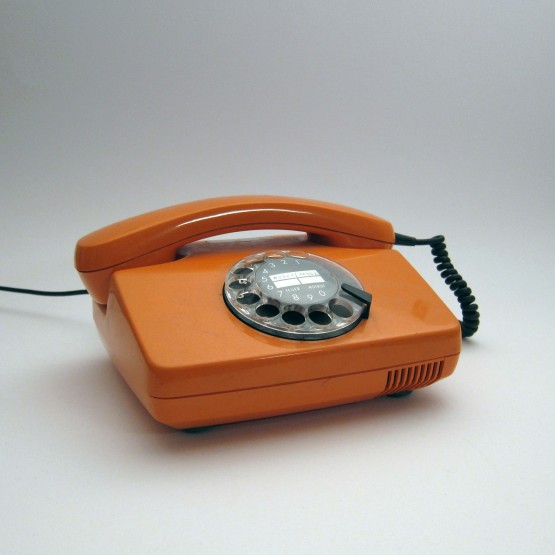 Giv­en just the few images here, you can already see that Con­serve the Sound is as much a feast for the eyes as for the ears, each object lov­ing­ly pho­tographed against an aus­tere white back­ground. In order for the full nos­tal­gic effect to work, how­ev­er, you need to vis­it these pages and hit "play." It even mag­i­cal­ly works with objects from before our times, giv­en how promi­nent­ly their sounds fea­ture in film and audio record­ings that define the peri­ods. You've like­ly also noticed how many of these prod­ucts are of Euro­pean ori­gin, and many of them, like the robot­ic head of the Kas­set­ten­reko­rder Wel­tron Mod­el 2004, are per­haps unfa­mil­iar to many con­sumers from else­where in the world.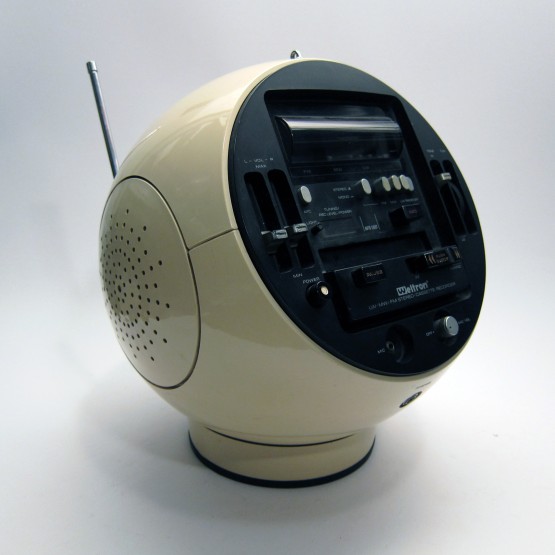 Con­serve the Sound is a Euro­pean project, fund­ed by the Film & Medi­en­s­tiftung NRW in Ger­many, thus its selec­tion skews toward Euro­pean-made prod­ucts. But the sound of a fan or an adding machine in Ger­many is the sound of a fan or adding machine in Chile, Chi­na, Kenya, or Nebras­ka. See a trail­er for the project at the top of the post, and below, one of the many inter­views in which Ger­man pub­lic fig­ures, schol­ars, librar­i­ans, tech­ni­cians, and stu­dents answer ques­tions about their mnemon­ic asso­ci­a­tions with tech­no­log­i­cal sound. In this inter­view, radio pre­sen­ter Bian­ca Hau­da describes one of her favorite old sounds from a favorite old machine, a 1970s portable cas­sette recorder.
via WFMU
Relat­ed Con­tent:
The British Library's "Sounds" Archive Presents 80,000 Free Audio Record­ings: World & Clas­si­cal Music, Inter­views, Nature Sounds & More
Bri­an Eno Once Com­posed Music for Win­dows 95; Now He Lets You Cre­ate Music with an iPad App
Cor­nell Launch­es Archive of 150,000 Bird Calls and Ani­mal Sounds, with Record­ings Going Back to 1929
Josh Jones is a writer and musi­cian based in Durham, NC. Fol­low him at @jdmagness