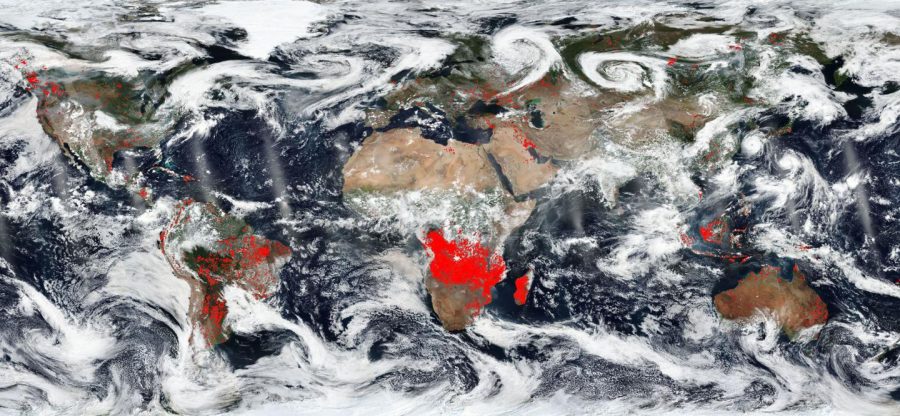 "The world is on fire. Or so it appears in this image from NASA's Worldview. The red points overlaid on the image designate those areas that by using thermal bands detect actively burning fires."
The image and caption above come from NASA's Goddard Space Flight Center. On a related page, they go into some more detail, explaining why good parts of Africa, Chile, Brazil and North America are aflame this summer. Droughts, extreme temperatures, agricultural practices–they're all part of a worrying picture. View NASA's picture in a larger format here.
If you would like to sign up for Open Culture's free email newsletter, please find it here.
If you would like to support the mission of Open Culture, consider making a donation to our site. It's hard to rely 100% on ads, and your contributions will help us continue providing the best free cultural and educational materials to learners everywhere. You can contribute through PayPal, Patreon, Venmo (@openculture) and Crypto. Thanks!
Related Content:
A Century of Global Warming Visualized in a 35 Second Video
Global Warming: A Free Course from UChicago Explains Climate Change
Frank Capra's Science Film The Unchained Goddess Warns of Climate Change in 1958