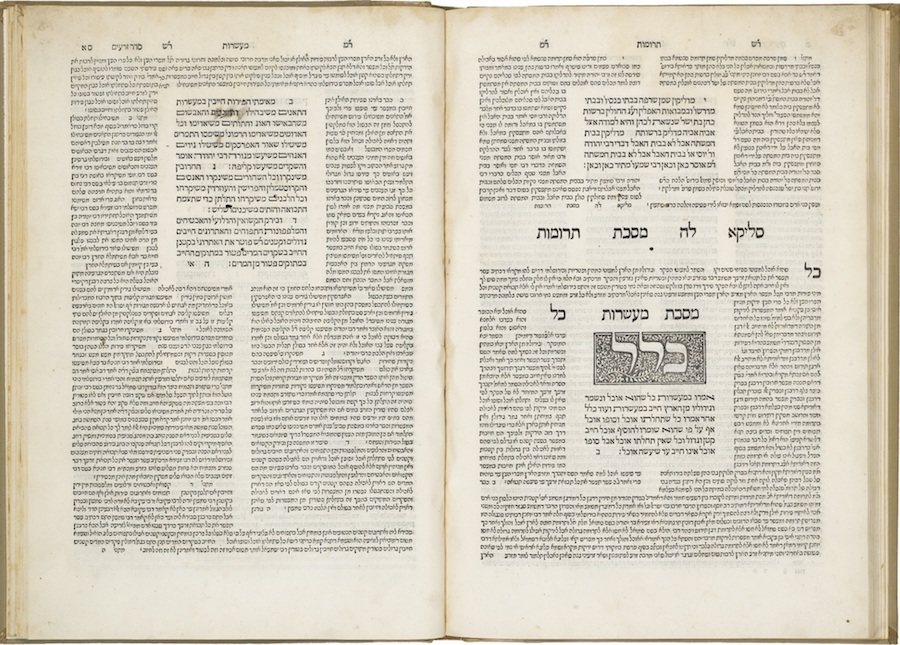 In South Korea, where I live, the Talmud is a bestseller. Just a few years ago the New Yorker's Ross Armud reported on the improbable publishing success, in this small east Asian country, of Judaism's "dense compilation of oral laws annotated with rabbinical discussions, consisting of about two and a half million words." Some of those words dealing with such pressing questions as, "If you find a cake with a pottery shard in it, can you keep it? Do you have to report the discovery of a pile of fruit? What do you do if you find an item built into the wall of your house?"
The much shorter "Korean Talmud," Armud writes, with its parables, aphorisms, and topics that run the gamut "from business ethics to sex advice," makes a reader feel like "the last player in a game of telephone." But Joshua Foer, the science writer who co-founded Atlas Obscura, might say that the Jewish Talmud has long left even Jewish readers in a similar state of befuddlement — if, indeed, they could find the text at all. Looking to get a handle on the Talmud himself back in 2010, he found that, shockingly, the internet had almost nothing to offer him. And so he began working, alongside an ex-Google engineer collaborator named Brett Lockspeiser, to correct that absence.
"Last year, after years of work and negotiations, Foer and Lockspeiser finally succeeded in their quest," writes the Washington Post's Noah Smith. "Through a nonprofit they created called Sefaria, the men are bringing the Talmud online in modern English, and free of charge." Sefaria's library, available on the web as well as in app form, now includes a variety of texts from Genesis and the Kabbalah to philosophy and modern works — and of course the Talmud, the centerpiece of the collection, the relevant resources for which had not been in the public domain and thus required no small amount of negotiation to make free.
Sefaria's creators have combined all this with a feature called "source sheets," which allow "any user on the site to compile and share a selection of relevant texts, from Sefaria or outside, surrounding a given issue or question." (Smith points to the most popular source sheet thus far, "Is One Permitted to Punch a White Supremacist in the Face?") At about 160 million words with 1.7 million intertextual links and counting, the site has made a greater volume of Jewish texts far more accessible than ever before. Readers, even non-Orthodox ones, have been discovering them in English, but if Sefaria wants to increase their traffic further still, they might consider uploading some Korean translations as well.
via Kottke
Related Content:
Ancient Israel: A Free Online Course from NYU
Introduction to the Old Testament: A Free Yale Course
Introduction to New Testament History and Literature: A Free Yale Course
Harvard Presents Two Free Online Courses on the Old Testament
Harvard Launches a Free Online Course to Promote Religious Tolerance & Understanding
Based in Seoul, Colin Marshall writes and broadcasts on cities and culture. His projects include the book The Stateless City: a Walk through 21st-Century Los Angeles and the video series The City in Cinema. Follow him on Twitter at @colinmarshall or on Facebook.