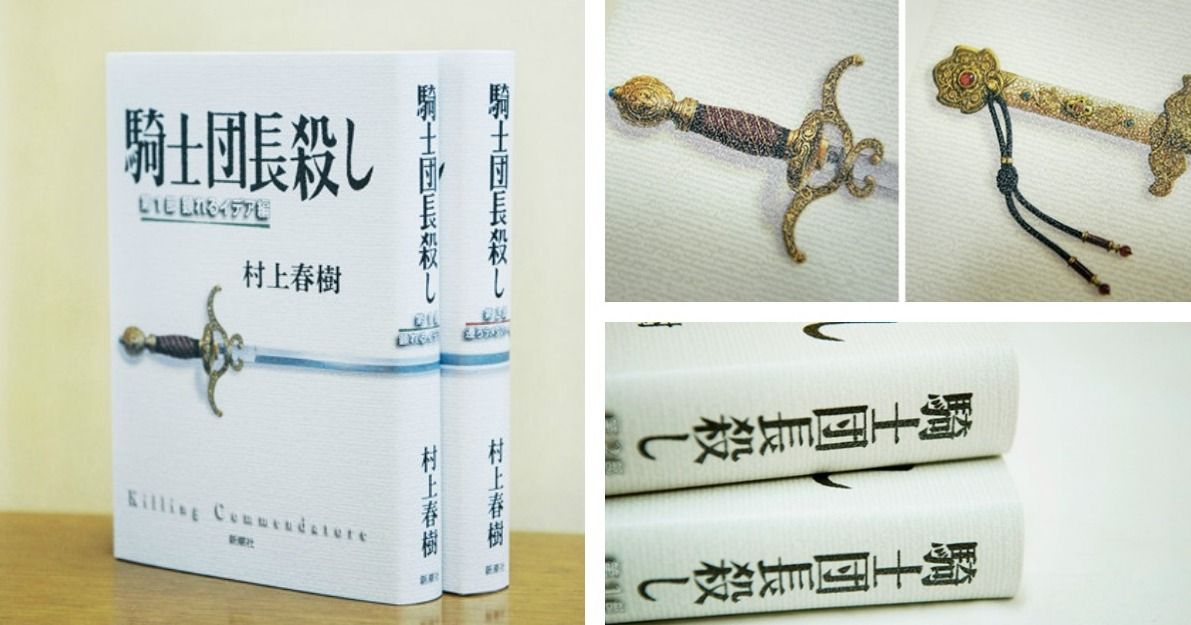 We know well the role music plays in the work of pro­lif­ic Japan­ese nov­el­ist Haru­ki Muraka­mi. We've pre­vi­ous­ly fea­tured his pas­sion for jazz, his first love. He began as a jazz club own­er in Tokyo, and he has writ­ten two col­lec­tions of essays titled Por­trait in Jazz and Por­trait in Jazz 2. But Muraka­mi is no less a fan of clas­si­cal music and rock and roll—all three forms inter­twine in his nov­els and sto­ries, pro­vid­ing recur­ring motifs, sound­tracks, and back­drops. Music is more than the­mat­ic; it defines his lit­er­ary style, as he told lis­ten­ers on "Muraka­mi Radio," his stint as a DJ on Tokyo FM.
"Rather than learn­ing sto­ry­telling tech­nique from some­one," the nov­el­ist explained, "I've tak­en a musi­cal approach, while being very con­scious about rhythms, har­mo­ny and impro­vi­sa­tion." Per­haps this approach explains the won­der­ful­ly evoca­tive qual­i­ty of his prose.
Read­ing his books, "you feel sad with­out know­ing why," writes Charles Finch at The Inde­pen­dent, in a review of Murakami's lat­est, Killing Com­menda­tore, "and yet, with­in that sad­ness glows a small ember of hap­pi­ness, because to feel sad is at least to feel hon­est­ly." We could say some­thing sim­i­lar about the feel­ings evoked by an aria, a blues, or a Dylan song—music helps us access emo­tions for which we don't have ready words.
Muraka­mi trans­lates that "inef­fa­ble yearn­ing" into writ­ing. "The obscure­ly lone­ly domes­tic images that run through his novels—rain, swim­ming, pas­ta, jazz, a par­tic­u­lar sort of warm, imper­son­al sex—root that yearn­ing in the truth of every­day life." His newest nov­el brings in a third art, paint­ing; its pro­tag­o­nist, seek­ing to rein­vent his life and work, comes to dis­cov­er an impor­tant mes­sage through a series of mag­i­cal events. It's famil­iar ter­ri­to­ry for Muraka­mi, but don't ask him to explain any of it. As he told Sarah Lyall at The New York Times, "I can­not explain any­thing at all… you just have to accept the form. A book is a metaphor."
Bet­ter to get him talk­ing about music, which he is hap­py to do, mov­ing smooth­ly between styles with the same imag­i­na­tive leaps he makes on the page. Above, some fine soul has put togeth­er a playlist (listen to it on Spo­ti­fy here) for Killing Com­menda­tore and it is clas­sic Muraka­mi, a col­lec­tion of music from Sheryl Crow, Puc­ci­ni, the Mod­ern Jazz Quar­tet, Mozart, Thelo­nious Monk, Ver­di, Dylan, The Doors, Beethoven, Bruce Spring­steen, Rober­ta Flack, The Bea­t­les, The Beach Boys, and more. How do all of these artists fit togeth­er? Like the strange hap­pen­ings in Murakami's world, you have to stop try­ing to make sense of things and just go with it.
Relat­ed Con­tent:
Haru­ki Muraka­mi Became a DJ on a Japan­ese Radio Sta­tion for One Night: Hear the Music He Played for Delight­ed Lis­ten­ers
A 3,350-Song Playlist of Music from Haru­ki Murakami's Per­son­al Record Col­lec­tion
A 96-Song Playlist of Music in Haru­ki Murakami's Nov­els: Miles Davis, Glenn Gould, the Beach Boys & More
Haru­ki Murakami's Pas­sion for Jazz: Dis­cov­er the Novelist's Jazz Playlist, Jazz Essay & Jazz Bar
Haru­ki Muraka­mi Reads in Eng­lish from The Wind-Up Bird Chron­i­cle in a Rare Pub­lic Read­ing (1998)
An Intro­duc­tion to the World of Haru­ki Muraka­mi Through Doc­u­men­taries, Sto­ries, Ani­ma­tion, Music Playlists & More
Josh Jones is a writer and musi­cian based in Durham, NC. Fol­low him at @jdmagness