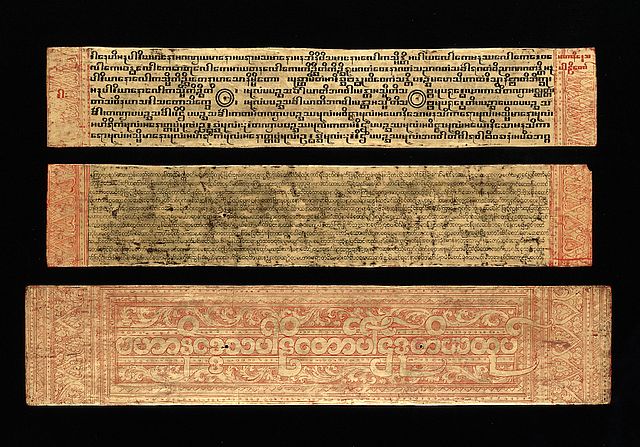 FYI: The Buddhist Digital Resource Center (BDRC) and Internet Archive (IA) announced earlier this month "that they are making a large corpus of Buddhist literature available via the Internet Archive. This collection represents the most complete record of the words of the Buddha available in any language, plus many millions of pages of related commentaries, teachings and works such as medicine, history, and philosophy." In a press release from the Internet Archive, Chokyi Nyima Rinpoche, a respected teacher of Tibetan Buddhism, expressed gratitude that the teachings of the Buddha have been made available online. "We can share the entire body of literature with every Tibetan who can use it. These texts are sacred, and should be free." It should be noted that the texts aren't written in English, but rather the authors' native tongue.
If you would like to sign up for Open Culture's free email newsletter, please find it here.
If you would like to support the mission of Open Culture, consider making a donation to our site. It's hard to rely 100% on ads, and your contributions will help us continue providing the best free cultural and educational materials to learners everywhere. You can contribute through PayPal, Patreon, Venmo (@openculture) and Crypto. Thanks!
Related Content:
Take Harvard's Introductory Course on Buddhism, One of Five World Religions Classes Offered Free Online
Free Online Course: Robert Thurman's Introduction to Tibetan Buddhism (Recorded at Columbia U)
The Dalai Lama's Introduction to Buddhism
Buddhism 101: A Short Introductory Lecture by Jorge Luis Borges
How Buddhism & Neuroscience Can Help You Change How Your Mind Works: A New Course by Bestselling Author Robert Wright