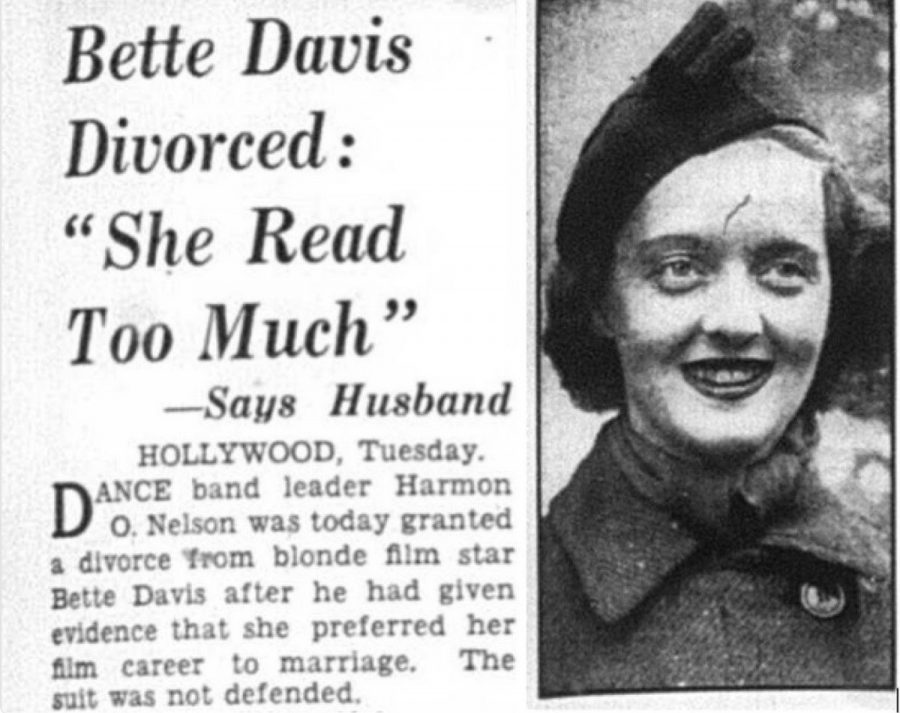 On December 7, 1938, The New York Times reported on the dissolution of Bette Davis' marriage with Harmon "Oscar" Nelson. The stated reason for the divorce? The actress read too much. The report goes on to say: Harmon "usually just sat there while his wife read 'to an unnecessary degree." "She thought her work was more important than her marriage." "She even insisted on reading books or manuscripts when [Harmon] had guests. It was all very upsetting."
Davis later discussed the emotional gulf that had separated the husband and wife. She also addressed an affair with business magnate Howard Hughes–something that apparently got mentioned in the divorce proceedings but not the pages of The New York Times itself.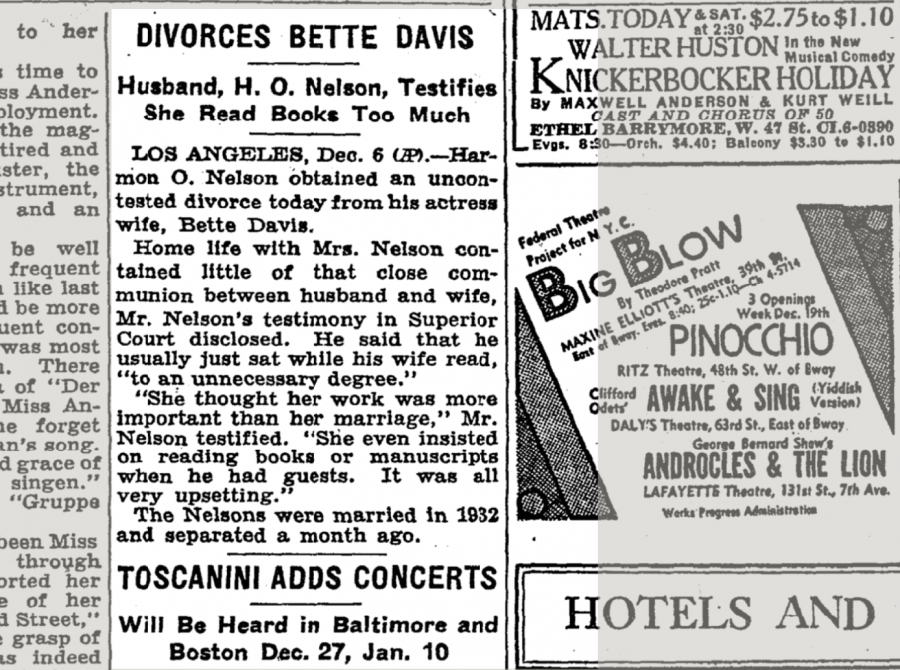 If you would like to support the mission of Open Culture, consider making a donation to our site. It's hard to rely 100% on ads, and your contributions will help us continue providing the best cultural and educational materials to learners everywhere. You can contribute through PayPal, Patreon, Venmo (@openculture) and Crypto. Thanks for your support!
Related Content:
Albert Einstein Imposes on His First Wife a Cruel List of Marital Demands
The Irrepressible Bette Davis Recalls Her Good and Bad Days Kissing in the Movies
1933 Article on Frida Kahlo: "Wife of the Master Mural Painter Gleefully Dabbles in Works of Art"