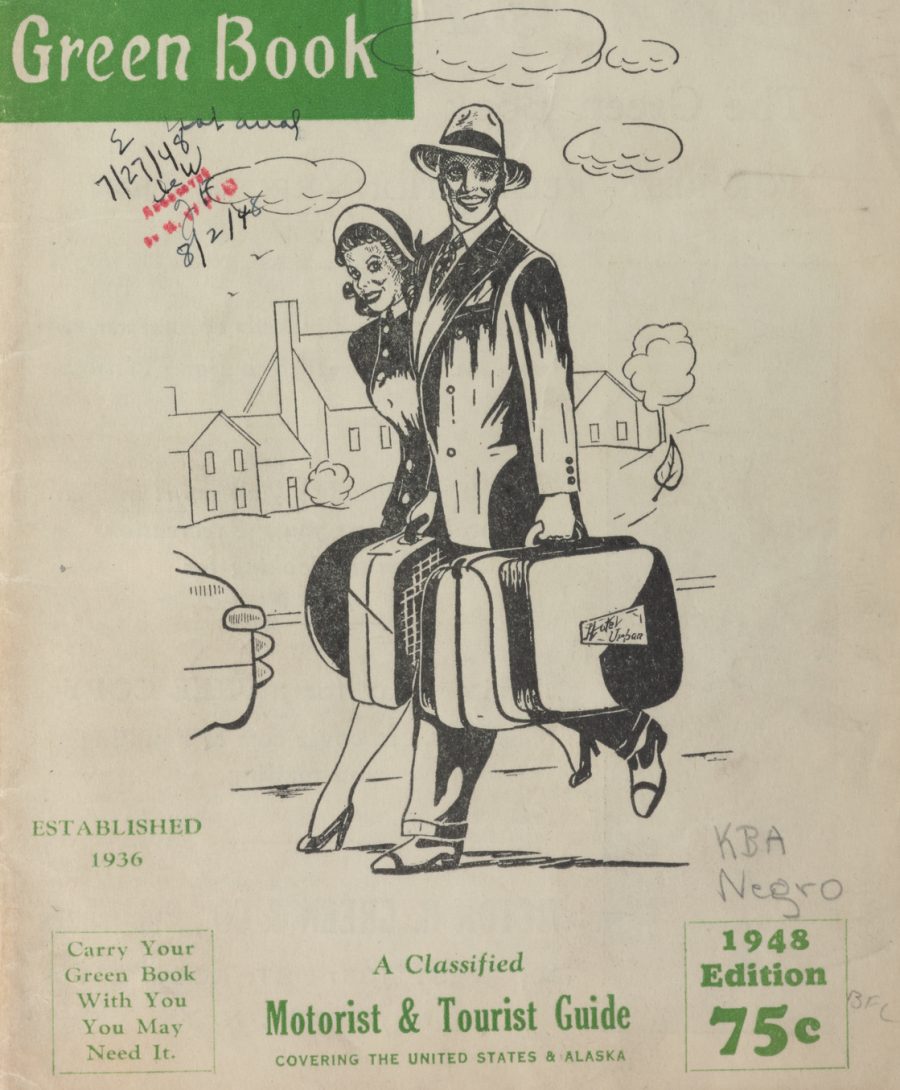 As an Amer­i­can liv­ing out­side Amer­i­ca, I'm often asked how best to see my home­land by peo­ple want­i­ng to vis­it it. I always sug­gest the same method: road-trip­ping, prefer­ably across the entire con­ti­nent — a way of expe­ri­enc­ing the U.S. of A guar­an­teed to at once to con­firm and shat­ter the vis­i­tor's pre-exist­ing per­cep­tions of the coun­try. But even under the best pos­si­ble con­di­tions, such road trips have their ardu­ous stretch­es and even their dan­gers, a fact under­stood by nobody bet­ter than by the black trav­el­ers of the Green Book era. Pub­lished between 1936 and 1967, the guide offi­cial­ly known as The Negro Motorist Green Book informed such trav­el­ers of where in Amer­i­ca (and lat­er oth­er coun­tries as well) they could have a meal, stay the night, and get their car repaired with­out prej­u­dice.
You can learn more about the Green Book (which we've pre­vi­ous­ly fea­tured here on Open Cul­ture) from the Vox explain­er video above. Then, to get a fuller idea of the books' con­tent, head over to the New York Pub­lic Library's dig­i­tal col­lec­tions, where you'll find 23 issues from the Green Book's more than 30-year run.
Dig­i­tized by the NYPL's Schom­burg Cen­ter for Research in Black Cul­ture, they're free to read online and down­load. Data drawn from this archive and released into the pub­lic domain has also giv­en rise to projects like "Nav­i­gat­ing the Green Book," where you can explore its rec­om­mend­ed places laid out on a map and even plot a trip between any two cities in Amer­i­ca accord­ing to the Green Book's 1947 or 1956 edi­tions.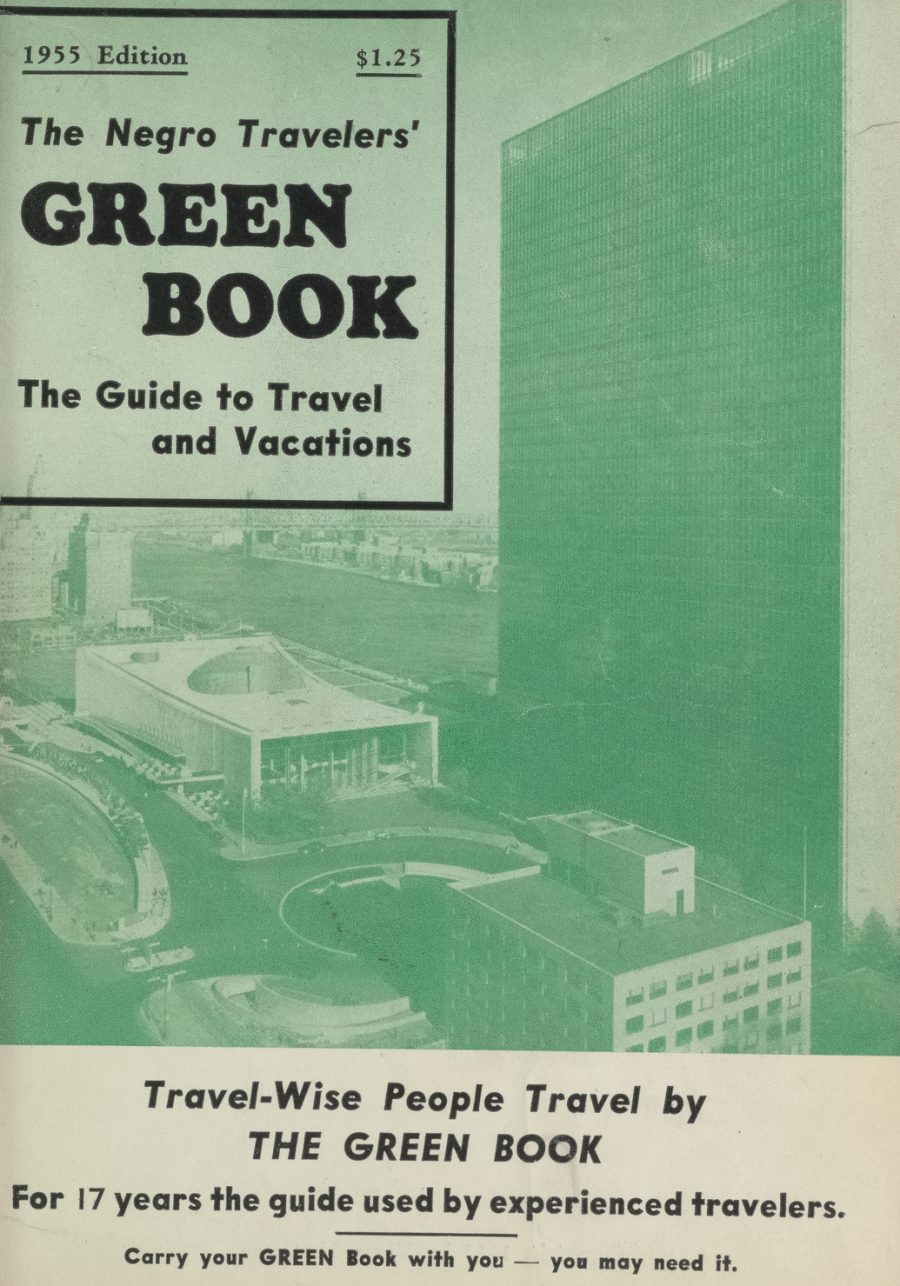 Though the Green Book ceased pub­li­ca­tion not long after the pas­sage of the Civ­il Rights Act, inter­est in the Amer­i­ca they reflect has­n't van­ished, and has in fact grown in recent years. Acad­e­mia has pro­duced more stud­ies of Jim Crow-era trav­el over the past decade or two, and this Thanks­giv­ing will see the wide release of Green Book, Peter Far­rel­ly's fea­ture film about the friend­ship between black pianist Don Shirley and the chauf­feur who drove him through the Deep South in the 1960s. "To flip through a Green Book is to open a win­dow into his­to­ry and per­haps to see, the tini­est amount, through the eyes of some­one who lived it," writes K Menick on the NYPL's blog. "Read these books; map them in your mind. Think about the trips you could take, can take, will take. See how the size of the world can change depend­ing on the col­or of your skin."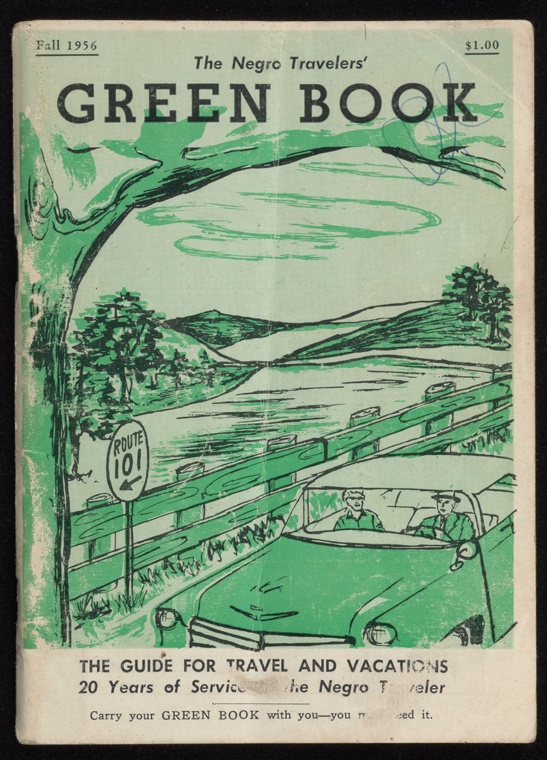 Relat­ed Con­tent:
The Negro Trav­el­ers' Green Book, the Pre-Civ­il Rights Guide to Trav­el­ing Safe­ly in the U.S. (1936–66)
Read Mar­tin Luther King and The Mont­gomery Sto­ry: The Influ­en­tial 1957 Civ­il Rights Com­ic Book
Robert Penn War­ren Archive Brings Ear­ly Civ­il Rights to Life
Vin­tage 1930s Japan­ese Posters Artis­ti­cal­ly Mar­ket the Won­ders of Trav­el
Food­ie Alert: New York Pub­lic Library Presents an Archive of 17,000 Restau­rant Menus (1851–2008)
Based in Seoul, Col­in Mar­shall writes and broad­casts on cities, lan­guage, and cul­ture. His projects include the book The State­less City: a Walk through 21st-Cen­tu­ry Los Ange­les and the video series The City in Cin­e­ma. Fol­low him on Twit­ter at @colinmarshall or on Face­book.