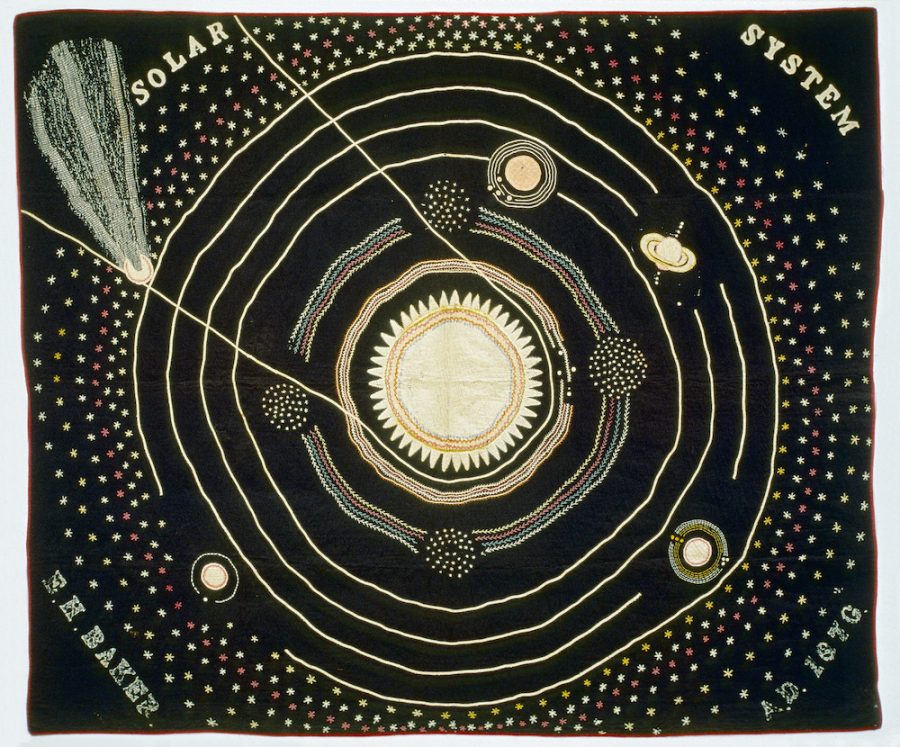 Dedicated teachers often go well beyond the call of duty, sacrificing large amounts of free time for the betterment of their classrooms and their pupils.
Any teacher who's ever paid for supplies out of their own pocket, then spent the weekend constructing an elaborate bulletin board display, will appreciate the herculean efforts of Sarah Ellen Harding Baker.
Baker, a teacher and astronomer in Cedar County, Iowa, is rumored to have spent 7 years embroidering a beautiful appliquéd quilt to use as a visual aid in lectures.
Finished in 1876, the quilt is large enough that even a near-sighted student could see its planets and moons from the back row.
Orbits are indicated with silken threads against a black background.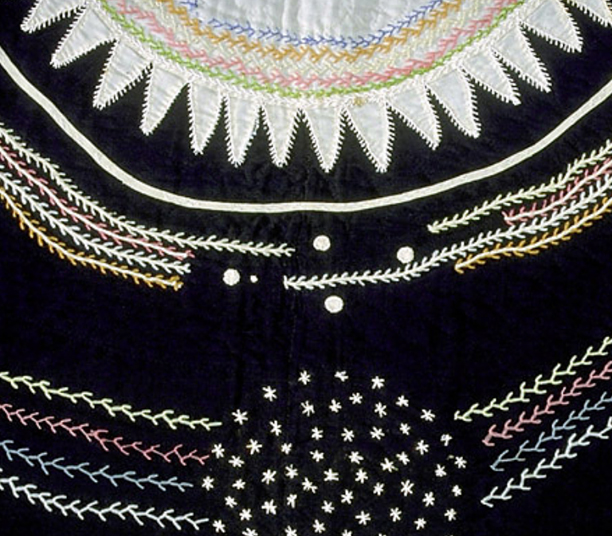 A comet in the upper left is thought to be Halley's Comet, whose last appearance would have been in 1835, 12 years before Baker's birth.
The Smithsonian National Museum of American History, where Baker's quilt is housed, notes that astronomy was deemed an acceptable interest for 19th-century women, which may explain the number of celestial-themed quilts that date to the period.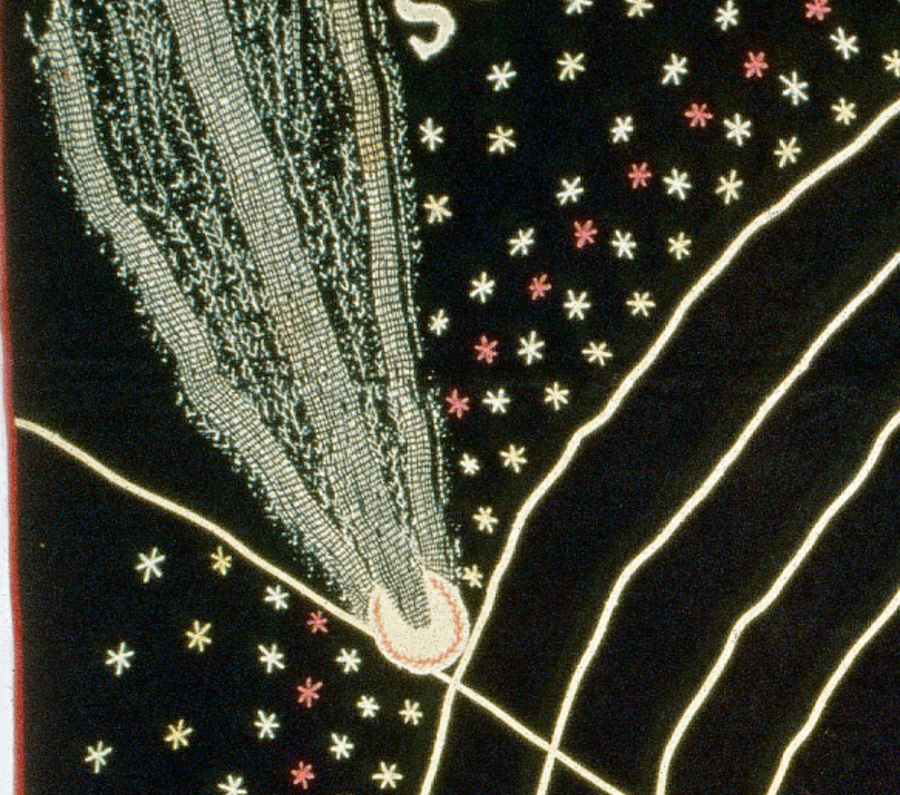 Author and quilt historian Barbara Brackman includes a few on her Material Culture blog, while her Historically Modern blog visits some more recent examples, including one that makes use of a stars-and-earth hot-iron transfer published in Good Housekeeping magazine, to accompany an article celebrating the winners of its 1939 World of Tomorrow Quilt Contest.
Baker got just ten years out of her quilt before succumbing to tuberculosis at the age of 39, the mother of 7 children, 5 of whom survived her.
Related Content:
A Massive, Knitted Tapestry of the Galaxy: Software Engineer Hacks a Knitting Machine & Creates a Star Map Featuring 88 Constellations
The Ancient Astronomy of Stonehenge Decoded
Too Big for Any Museum, AIDS Quilt Goes Digital Thanks to Microsoft
Watch Nina Paley's "Embroidermation," a New, Stunningly Labor-Intensive Form of Animation
Ayun Halliday is an author, illustrator, theater maker and Chief Primatologist of the East Village Inky zine.  Join her in NYC this December for the 10th anniversary production of Greg Kotis' apocalyptic holiday tale, The Truth About Santa, and the next monthly installment of her book-based variety show, Necromancers of the Public Domain. Follow her @AyunHalliday.