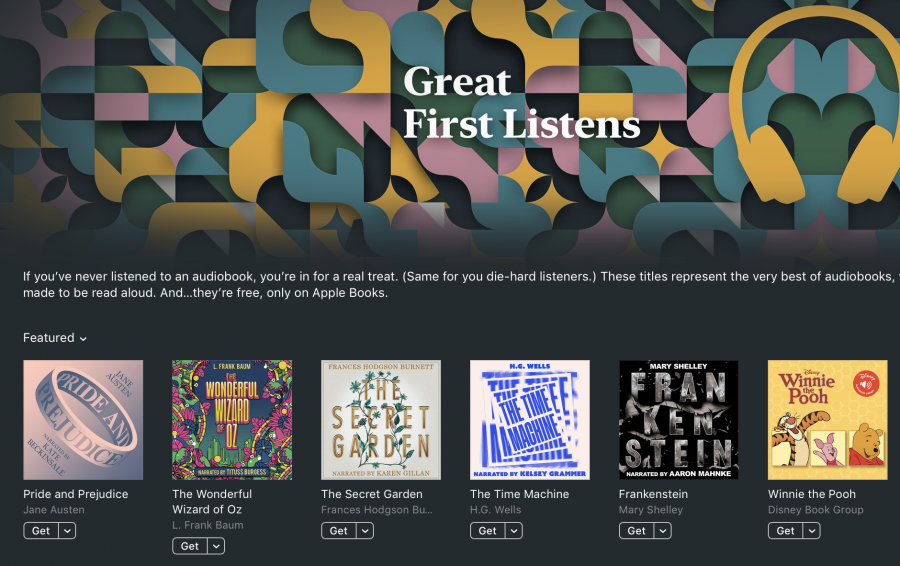 A quick heads up: Apple has just released six classic books read by celebrity narrators. And they're all free. The list includes:
From start to finish, that's 36 hours of free audio. For much more of that, visit our collection: 1,000 Free Audio Books: Download Great Books for Free
Looking for free, professionally-read audio books from Audible.com? Here's a great, no-strings-attached deal. If you start a 30 day free trial with Audible.com, you can download two free audio books of your choice. Get more details on the offer here.
Related Content:
Oscar-Winning Actress Viola Davis Reads the Children's Story, Rent Party Jazz, for Jazz Appreciation Month
Christopher Lee Reads Four Classic Horror Stories by Edgar Allan Poe (1979)
Bill Murray Reads the Poetry of Lawrence Ferlinghetti, Wallace Stevens, Emily Dickinson, Billy Collins, Lorine Niedecker, Lucille Clifton & More
Patti Smith Reads Oscar Wilde's 1897 Love Letter De Profundis: See the Full Three-Hour Performance
Hear Arthur C. Clarke Read 2001: A Space Odyssey: A Vintage 1976 Vinyl Recording
The Great Leonard Nimoy Reads H.G. Wells' Seminal Sci-Fi Novel The War of the Worlds
Leonard Nimoy Reads Ray Bradbury Stories From The Martian Chronicles & The Illustrated Man (1975-76)