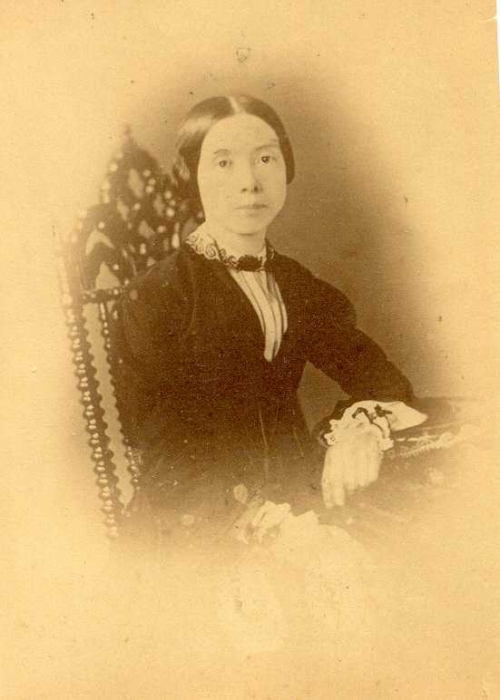 Happy Emily Dickinson Day!
What are you doing to celebrate the poet's 188th birthday?
The Emily Dickinson Museum took advantage of the weekend to celebrate the occasion a couple of days early with Victorian crafts, readings, festive piano music, a display exploring the Dickinson family's gift-giving tradition, and slices of coconut cake, baked from the birthday girl's own recipe.
Given the Belle's penchant for home-baked goodies, we're dispensing with the more high-minded endeavors to concentrate on the sweet side of this literary holiday.
LitHub reports that
…whenever Dickinson saw children playing in her family gardens, "she headed for the pantry, filled a basket with cookies or slices of cake—often gingerbread—carried it upstairs to a window in the rear of the house (so their mothers wouldn't see), and attached the basket to a rope to slowly lower it to the "storm-tossed, starving pirates" or the "lost, roaming circus performers" eagerly waiting below.
Truly, we owe it to her to return the favor.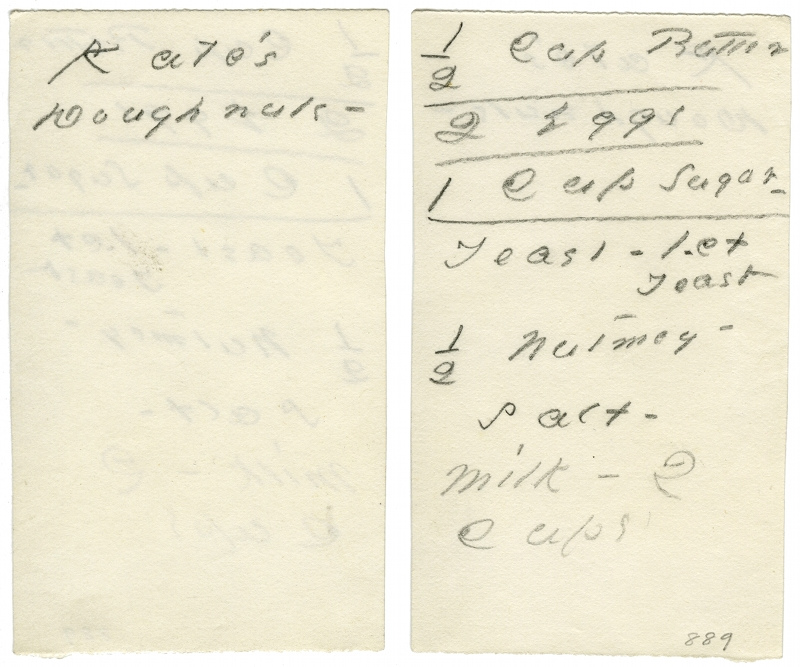 Shall we start with some Emily Dickinson doughnuts?
Like many experienced home cooks of the period, Dickinson's instructions are a bit vague. She seems to have gotten the recipe from an acquaintance named Kate, jotting down measurements and ingredients, after which, she knew what to do.
If you've never worked with yeast before, you might want to proceed straight to her Black Cake recipe…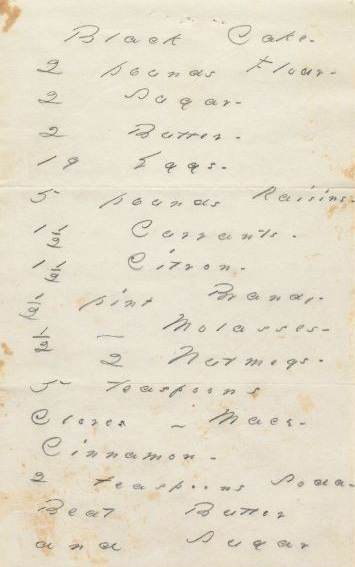 Or not. You may have 5 pounds of raisins on hand, but this is no spur-of-the-moment recipe.
As librarians Heather Cole, Emilie Hardman, and Emily Walhout demonstrate below, this whopper needs to spend 3 weeks wrapped in a brandy-soaked cheesecloth after it comes out of the oven.
Onward then to Miss Dickinson's gingerbread.
As if those with December birthdays aren't overshadowed enough by the tyranny of Christmas! Must their special day's cake flavor be dictated by that big gorilla too? (For those who say yes, Rosa Lillo of Pemberley Cup and Cakes breaks the recipe down 21st-century style, adding a simple icing sugar glaze and an embossed floral pattern.)
Perhaps that famous coconut cake really is the best choice for observing Emily Dickinson Day.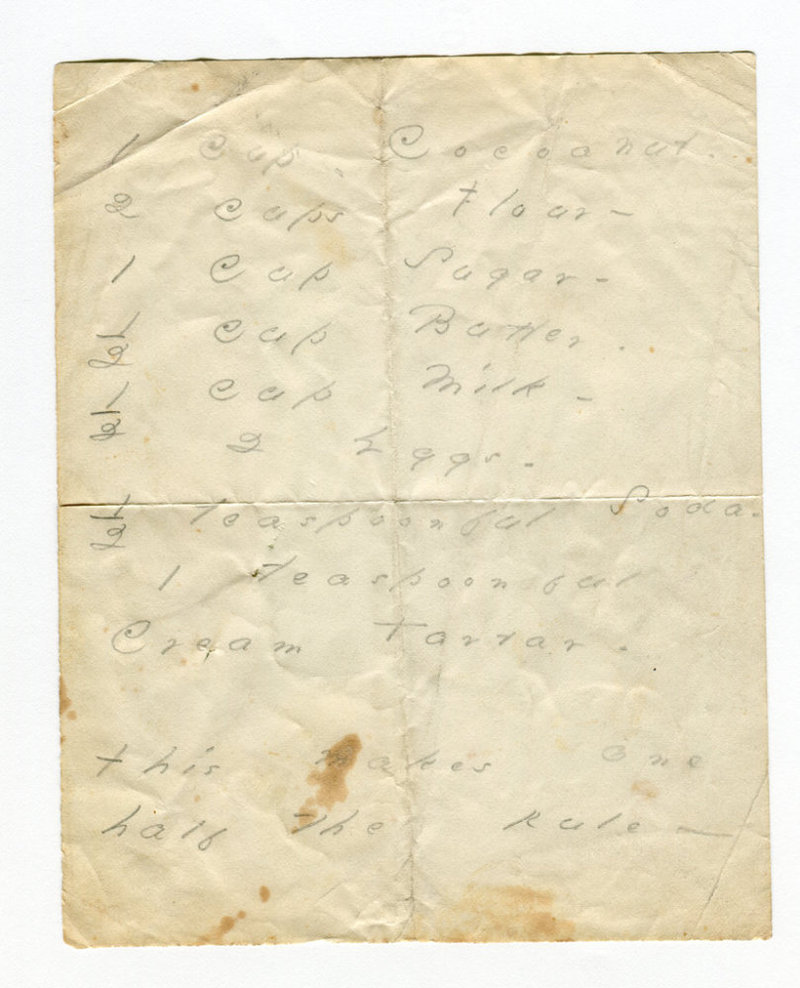 See if you can detect a note of inspiration in that buttery flavor. As was her habit, Dickinson flipped the scrap of paper on which she'd listed the ingredients, and pencilled in the beginnings of a poem:
The Things that never can come back, are several —
Childhood — some forms of Hope — the Dead —
Though Joys — like Men — may sometimes make a Journey —
And still abide —
We do not mourn for Traveler, or Sailor,
Their Routes are fair —
But think enlarged of all that they will tell us
Returning here —
"Here!" There are typic "Heres" —
Foretold Locations —
The Spirit does not stand —
Himself — at whatsoever Fathom
His Native Land —
Those whose Emily Dickinson Day gift giving list includes a poetry lover / amateur cook may wish to stuff their stockings with a copy of the 1976 book Emily Dickinson: Profile of the Poet as Cook with Selected Recipes.
Related Content:
Emily Dickinson's Handwritten Coconut Cake Recipe Hints at How Baking Figured Into Her Creative Process
The Online Emily Dickinson Archive Makes Thousands of the Poet's Manuscripts Freely Available
An 8-Hour Marathon Reading of 500 Emily Dickinson Poems
Ayun Halliday is an author, illustrator, theater maker and Chief Primatologist of the East Village Inky zine.  See her onstage in New York City through December 20th in the 10th anniversary production of Greg Kotis' apocalyptic holiday tale, The Truth About Santa, and tonight, as the host of the book-based variety show, Necromancers of the Public Domain. Follow her @AyunHalliday.