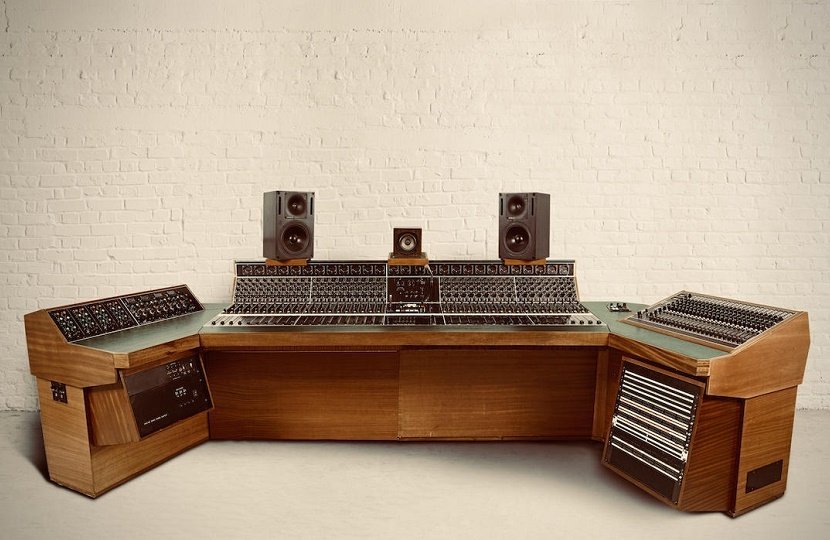 The amount of money one is willing to spend—should one have amounts of money—for a vintage recording console will vary greatly depending on who one is. The average person will see an enormous, heavy, wonky, wood and metal space hog with no apparent purpose. The musician, engineer, producer, or studio owner, on the other hand, will see a finely-tuned instrument, whose preamps, EQs, compressors, meters, and circuitry promise worlds of sonic warmth and depth.
In the case of one particular recording console, the so-called "Heliocentric Helios Console," everyone will see a piece of music history, one that rightly belongs in a museum on public view. Such a fate is unlikely for this artifact, which goes on sale today at auction house Bonhams in London. It will end up in some well-heeled private hands, fetching a hefty sum for reasons far beyond its classic engineering.
"Songs and albums recorded on this bespoke console and its original parts rank among some of the most recognizable and best-loved pieces of music in existence, and have resulted in Grammys, Brit Awards and multiple number one spots," says Bonham's Claire Tole-Mole. "This console is a piece of Britain's modern cultural history." Actually an amalgam of two different historic consoles, combined in 1996, the Island Record section of the mixing desk was used by Led Zeppelin to record IV, the album featuring their most famous song, "Stairway to Heaven."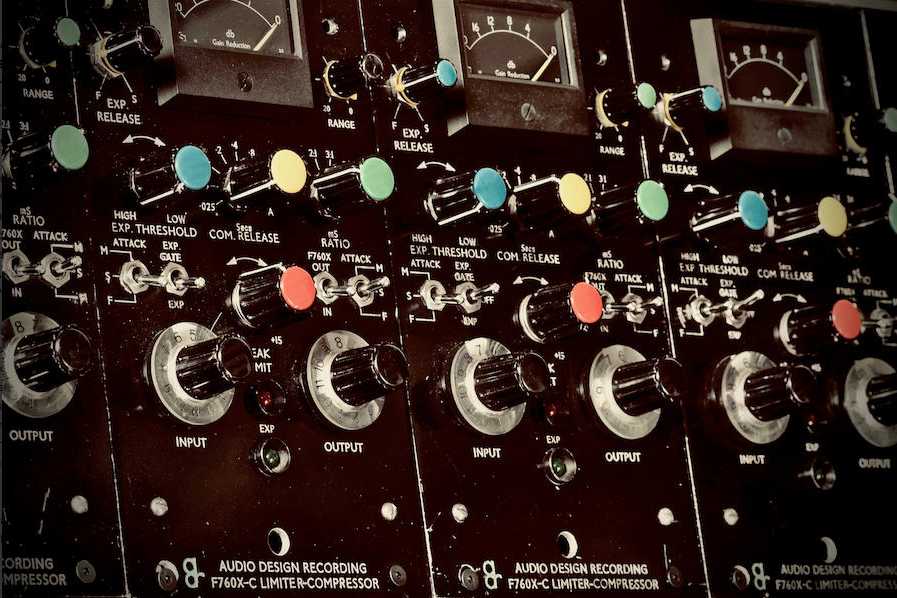 This tantalizing bit is only a taste of the HeliosCentric console's extensive provenance. Bob Marley recorded Catch a Fire and Burnin' on the machine, Jimmy Cliff recorded "Many Rivers to Cross"; Eric Clapton's "After Midnight" emerged from the console, as did songs and albums made by George Harrison, Steve Winwood, Mick Fleetwood, Steven Stills, Jimi Hendrix, Ronnie Wood, David Bowie, Free, The Rolling Stones, Sly Stone, Harry Nilsson, Cat Stevens, Jeff Beck, Mott the Hoople, Humble Pie, Paul Weller, Supergrass, Sia, KT Tunstall, Squeeze, the Pet Shop Boys, Keane, and Dido… among many more.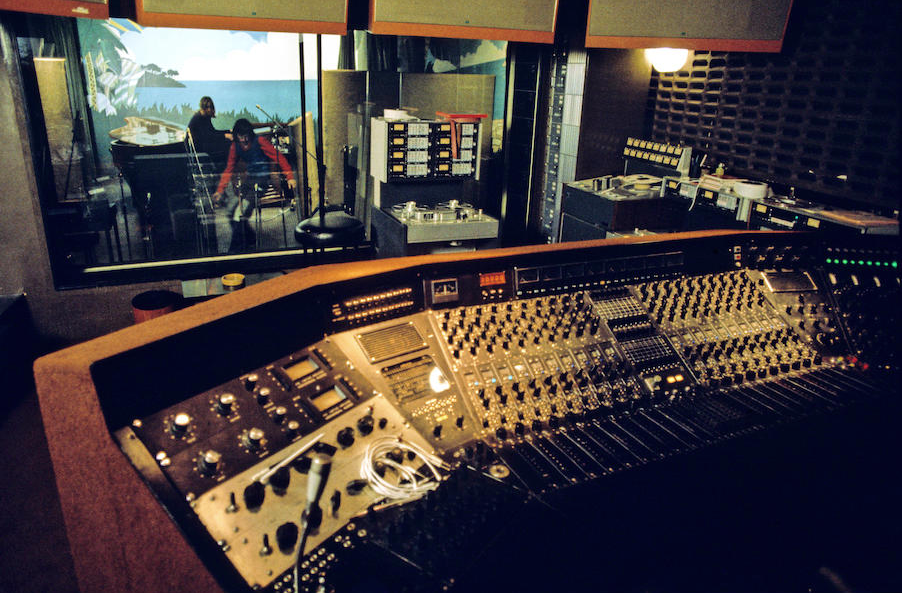 The number of top-notch artists who have used one or both parts of the console is astonishing, and its combining also provides devotees of rock history with a great story: the founder of Helios Electronics himself, Dick Swettenham, who formerly worked at Abbey Road, personally consulted on the construction of the new console, which was put together by Elvis Costello and Squeeze's Chris Difford. You can read the machine's full history at Bonhams, as great a story as you're ever likely to hear about a piece of specialized studio equipment the size of a small car. The HelioCentric Console is expected to fetch six figures, but as Rolling Stone points out, the auction house recently sold the console used to record Pink Floyd's Dark Side of the Moon for $1.8 million. What's another few dozen classic albums and singles worth?
via Dangerous Minds
Related Content:
Jimmy Page Tells the Story of "Stairway to Heaven": How the Most Played Rock Song Came To Be
Producer Tony Visconti Breaks Down the Making of David Bowie's Classic "Heroes," Track by Track
Brian Eno Presents a Crash Course on How the Recording Studio Radically Changed Music: Hear His Influential Lecture "The Recording Studio as a Compositional Tool" (1979)
Josh Jones is a writer and musician based in Durham, NC. Follow him at @jdmagness