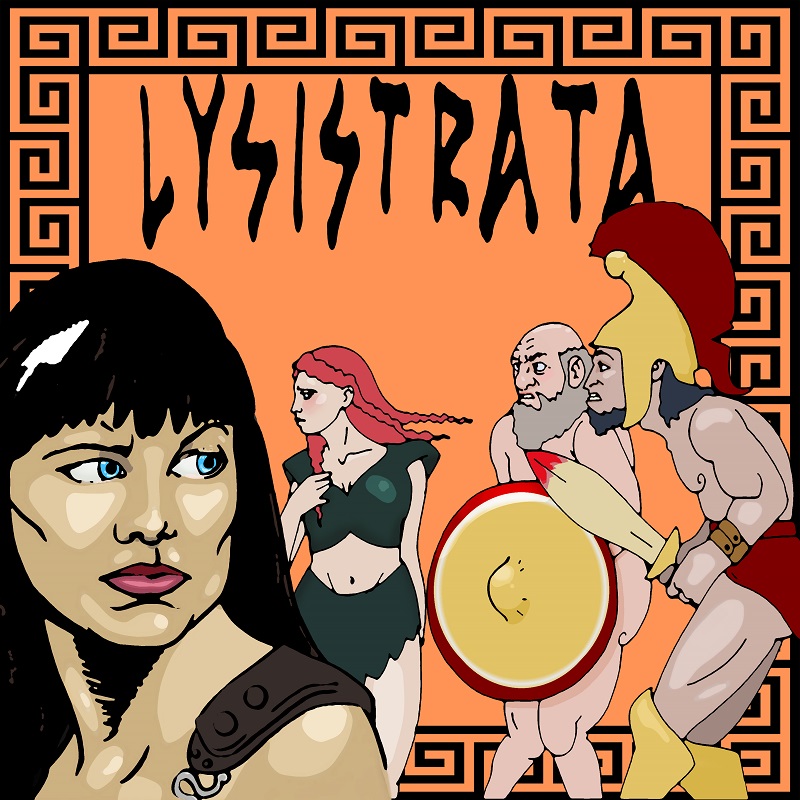 Remember Lucy, aka Xena the Warrior Princess, perhaps better known to younger folks as Ron Swanson's (eventual) wife on Parks and Recreation? Before her career re-launched via major roles on Spartacus, Salem, and Ash vs. Evil Dead, she took some time off to study philosophy and so got involved with The Partially Examined Life Philosophy Podcast, which is coming up on its 10th birthday and has now been downloaded more than 25 million times.
She has now joined the gang for cold-read on-air performances with discussions of Sartre's No Exit, Sophocles's Antigone, and most recently Aristophanes's still-funny proto-feminist comedy Lysistrata. For the discussion of this last, she was joined by fellow cast member Emily Perkins (she played the little girl on the 1990 TV version of Stephen King's "IT") to hash through whether this story of stopping war through a sex-strike is actually feminist or not, and how it relates to modern politics. (For another take on this, see Spike Lee's 2015 adaptation of the story for the film Chi-Raq.)
And as a present to bring you into the New Year, she provided lead vocals on a new song by PEL host Mark Linsenmayer about the funky ways women can be put on a pedestal, projected upon, unloaded upon, and otherwise not treated as quite human despite the intention to provide affection. Stream it right below. And read the lyrics and get more information on bandcamp.com.
Related Content:
Actresses Lucy Lawless & Jaime Murray Perform Jean-Paul Sartre's "No Exit" for The Partially Examined Life Podcast
Pablo Picasso's Tender Illustrations For Aristophanes' Lysistrata (1934)
Jean-Paul Sartre's No Exit: A BBC Adaptation Starring Harold Pinter (1964)