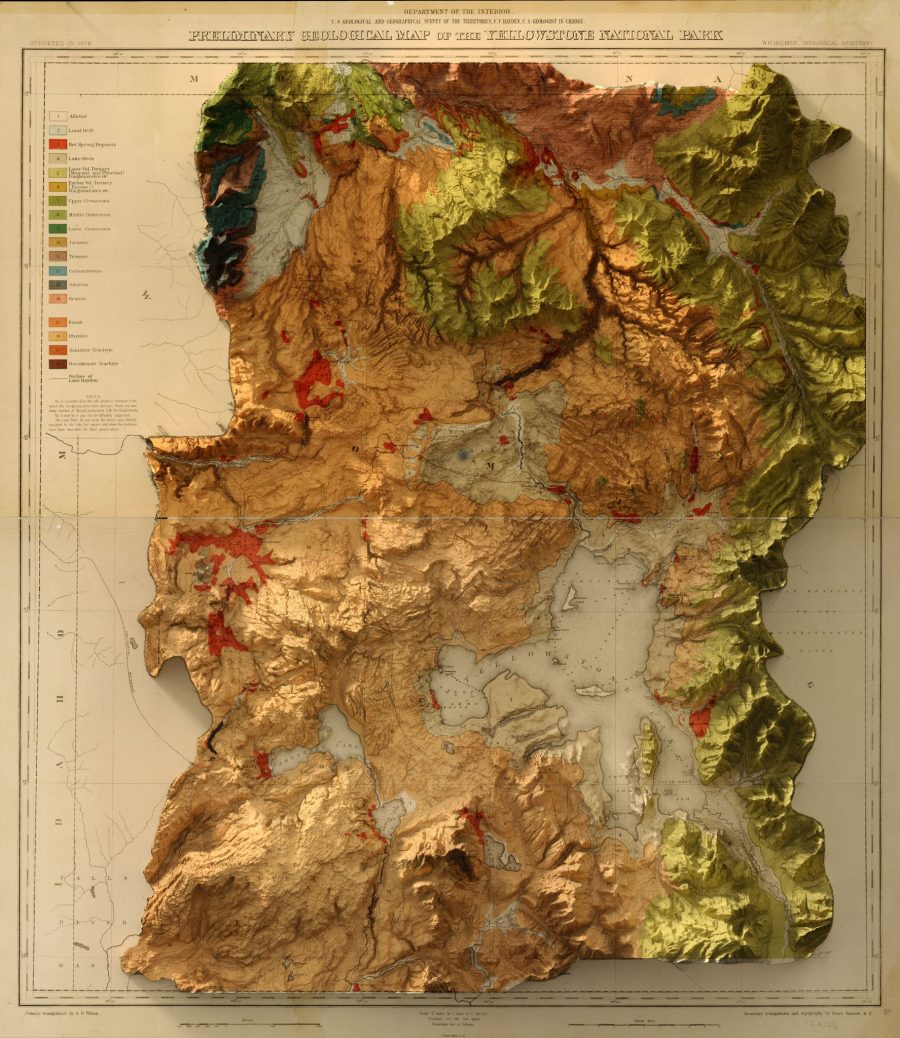 What good is an old-fashioned map in the age of apps?
One need not be a mountaineer, geoscientist, or civil engineer to get the topographical lay of the land with a speed and accuracy that would have blown Lewis and Clark's minds' right through the top of the lynx and otter toppers they took to wearing after their standard issue army lids wore out.
There's still something to be said for the old ways, though.
Graphic designer Scott Reinhard has all the latest technological advances at his disposal, but it took combining them with hundred-year-old maps for him to get a truly 3-D appreciation for locations he has visited around the United States, as well as his childhood home.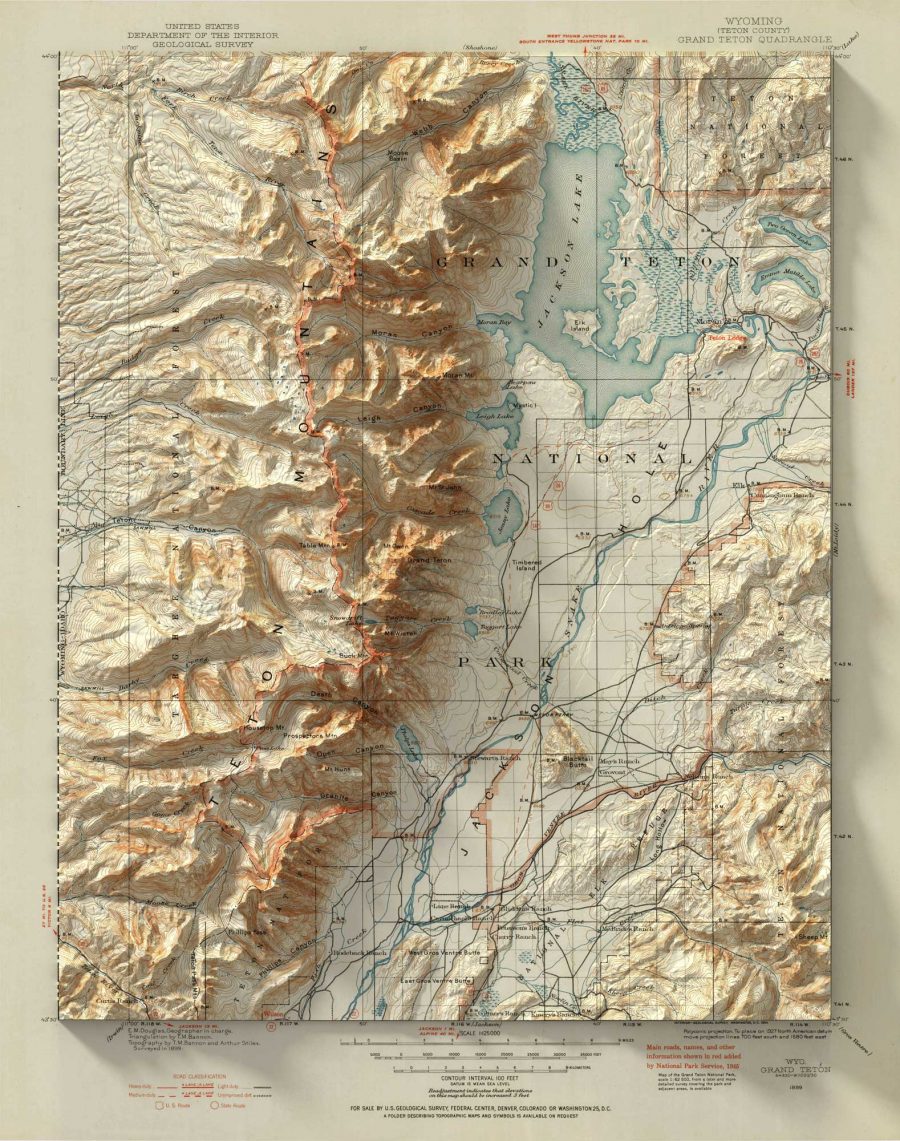 A son of Indiana, Reinhard told Colossal's Kate Sierzputowski that he found some Grand Teton-type excitement in the notoriously flat Hoosier State once he started marrying official national geospatial data to vintage map designs:
 When I began rendering the elevation data for the state, the story of the land emerged. The glaciers that receded across the northern half of the state after the last ice age scraped and gouged and shaped the land in a way that is spectacularly clear…I felt empowered by the ability to collect and process the vast amounts of information freely available, and create beautiful images.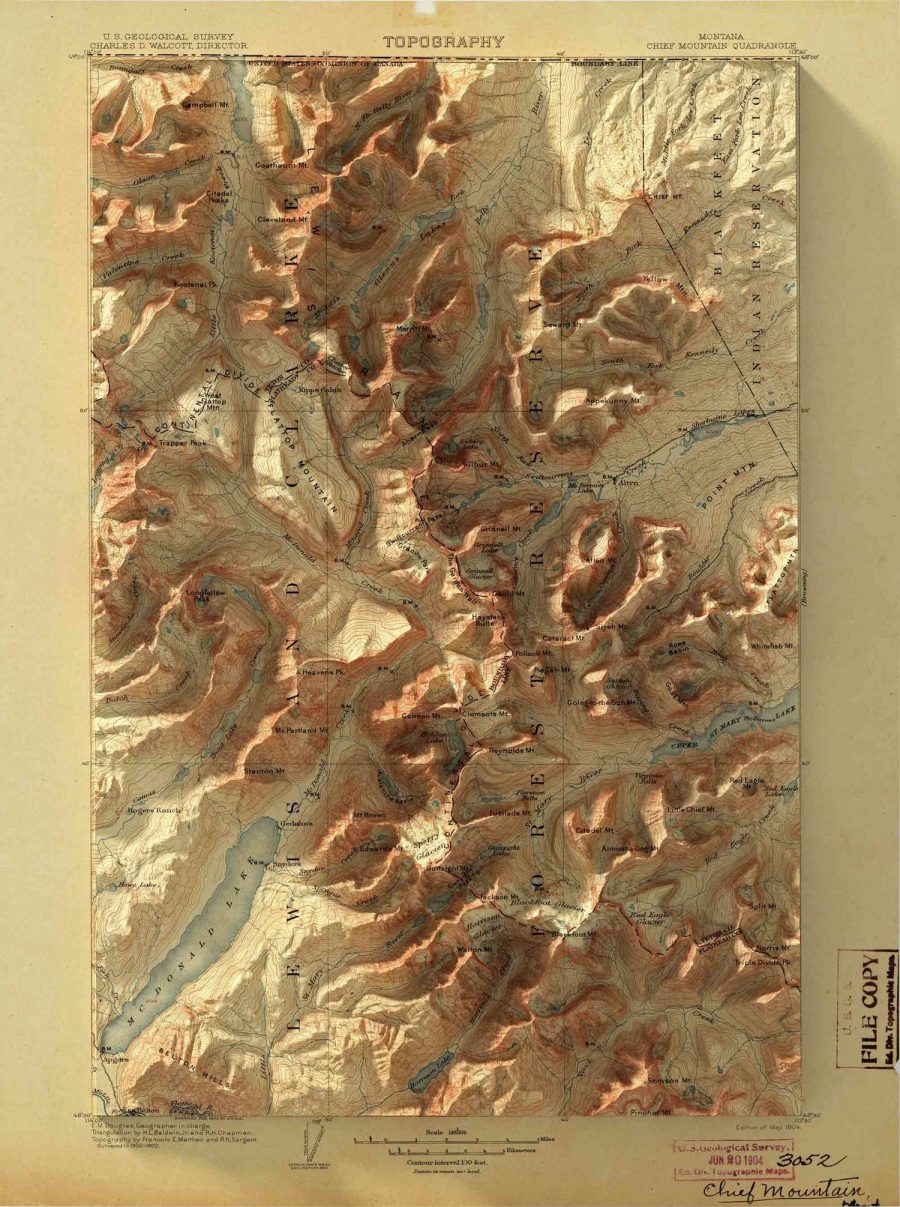 (The government shut-down has not damaged the accuracy of Reinhard's maps, but the U.S. Geological Survey's website does warn the public that the effects of any earthquakes or other force majeure occurring during this black-out period will not immediately be reflected in their topos.)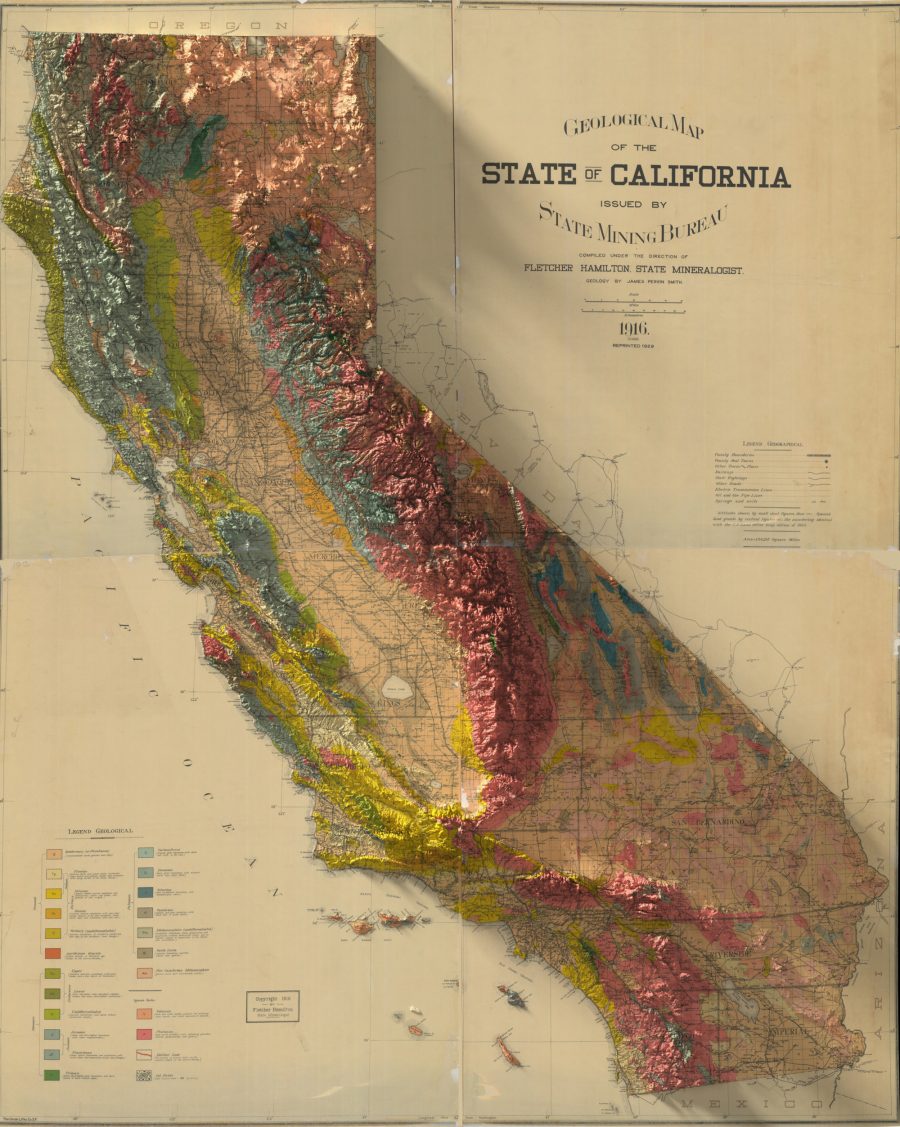 (Nor are they able to respond to any inquiries, which puts a damper on holiday weekend plans for making salt dough maps, another Hoosier state fave, at least in 1974…)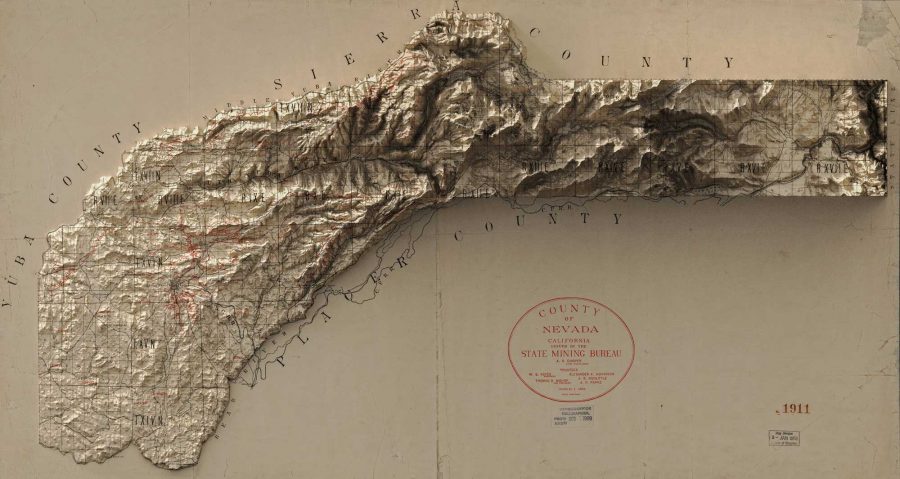 As writer Jason Kottke notes, the shadows the mountains cast on the margins of Reinhard's maps are a particularly effective optical trick.
You can see more of Reinhard's digitally enhanced maps from the late 19th and early 20th-century, and order prints in his online shop.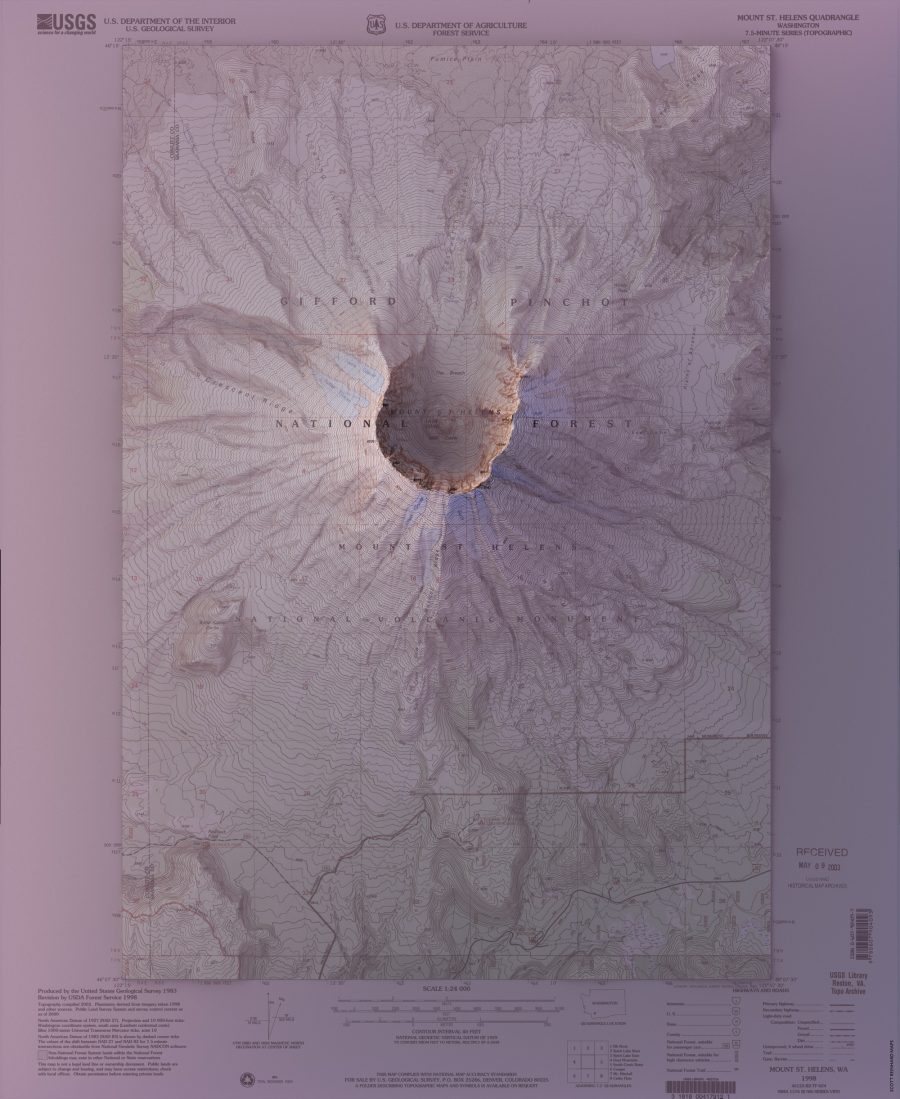 Related Content:
View and Download Nearly 60,000 Maps from the U.S. Geological Survey (USGS)
Download 67,000 Historic Maps (in High Resolution) from the Wonderful David Rumsey Map Collection
The History of Cartography, "the Most Ambitious Overview of Map Making Ever Undertaken," Is Free Online
Ayun Halliday is an author, illustrator, theater maker and Chief Primatologist of the East Village Inky zine.  See her onstage in New York City in February as host of  Theater of the Apes book-based variety show, Necromancers of the Public Domain. Follow her @AyunHalliday.