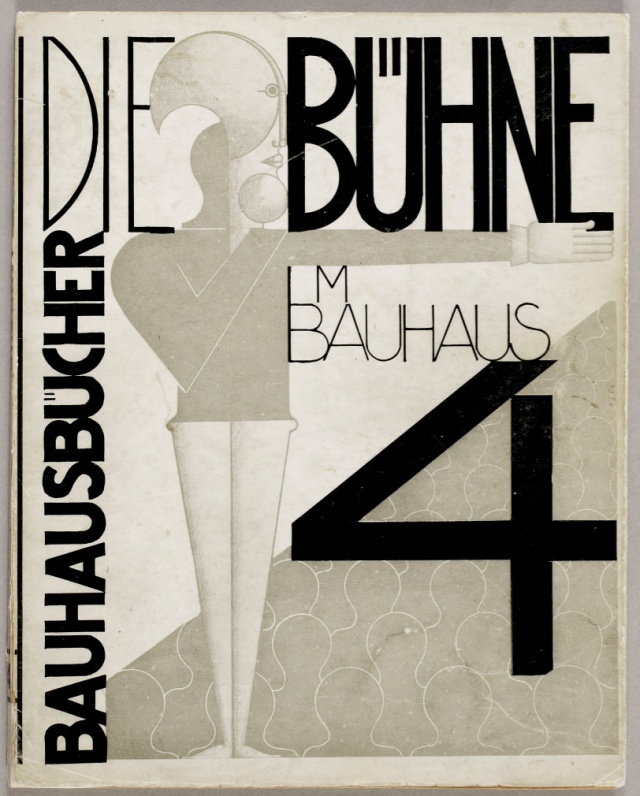 In 1919, Ger­man archi­tect Wal­ter Gropius found­ed Bauhaus, the most influ­en­tial art school of the 20th cen­tu­ry. Bauhaus defined mod­ernist design and rad­i­cal­ly changed our rela­tion­ship with every­day objects. Gropius wrote in his man­i­festo Pro­gramm des Staatlichen Bauhaus­es Weimar that "There is no essen­tial dif­fer­ence between the artist and the arti­san." His new school, which fea­tured fac­ul­ty that includ­ed the likes of Paul Klee, Lás­zló Moholy-Nagy, Josef Albers and Wass­i­ly Kandin­sky, did indeed erase the cen­turies-old line between applied arts and fine arts.
Bauhaus archi­tec­ture sand­blast­ed away the ornate flour­ish­es com­mon with ear­ly 20th cen­tu­ry build­ings, favor­ing instead the clean, sleek lines of indus­tri­al fac­to­ries. Design­er Mar­cel Breuer reimag­ined the com­mon chair by strip­ping it down to its most ele­men­tal form.
Her­bert Bay­er rein­vent­ed and mod­ern­ized graph­ic design by focus­ing on visu­al clar­i­ty. Gun­ta Stöl­zl, Mar­i­anne Brandt and Chris­t­ian Dell rad­i­cal­ly remade such diverse objects as fab­rics and tea ket­tles.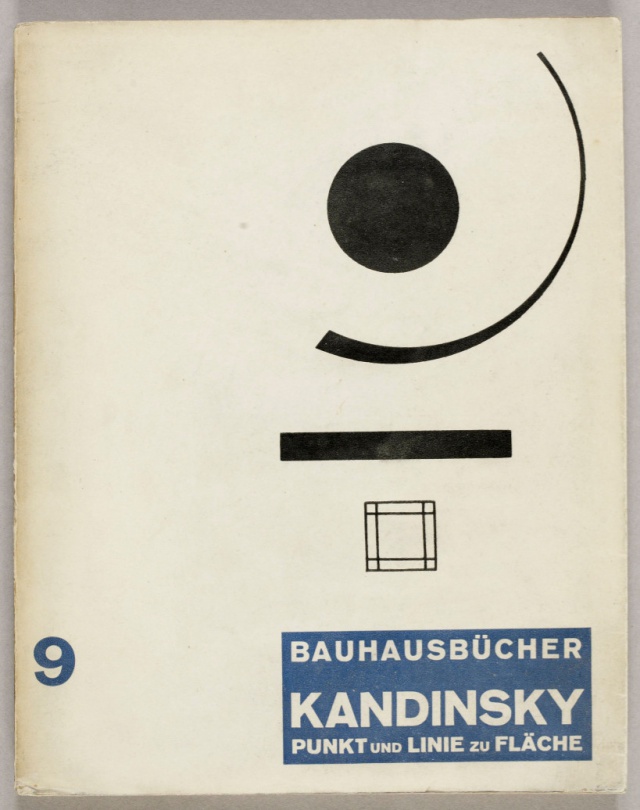 Nowa­days, of course, get­ting one of those Bauhaus tea ket­tles, or even an orig­i­nal copy of Gropius's man­i­festo, would cost a small for­tune. For­tu­nate­ly for design nerds, typog­ra­phy mavens and archi­tec­ture enthu­si­asts every­where, the good folks over at Mono­skop have post­ed online a whole set of beau­ti­ful­ly designed pub­li­ca­tions from the sto­ried school.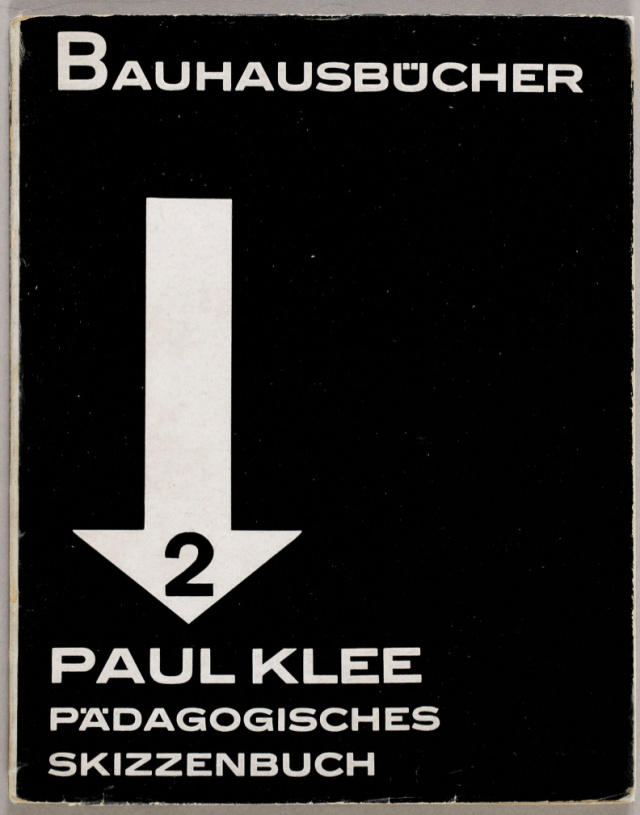 Click here to pick out indi­vid­ual works or here to just get all of them. Sad­ly, though, you can't down­load a teaket­tle.
The list of Books in the Mono­skop Bauhaus archive includes:
1. Wal­ter Gropius (ed.), Inter­na­tionale Architek­tur, Munich: Albert Lan­gen, 1925.
2. Paul Klee, Päd­a­gogis­ches Skizzen­buch, Munich: Albert Lan­gen, 1925, 50 pp.
3. Adolf Mey­er (ed.), Ein Ver­suchshaus des Bauhaus­es in Weimar, Munich: Albert Lan­gen, 1924.
4. Die Bühne am Bauhaus, Munich: Albert Lan­gen, 1925.
5. Piet Mon­dri­an, Neue Gestal­tung, Neo­plas­tiz­imus, Nieuwe Beeld­ing, Munich: Albert Lan­gen, 1925.
6. Theo van Does­burg, Grund­be­griffe der neuen gestal­tenden Kun­st, Munich: Albert Lan­gen, 1925.

Prin­ci­ples of Neo-Plas­tic Art, Lon­don: Lund Humphries, 1969. (in Eng­lish)

7. Wal­ter Gropius (ed.), Neue Arbeit­en der Bauhauswerk­stäf­fen, Munich: Albert Lan­gen, 1925.
8. L. Moholy-Nagy, Malerei, Fotografie, Film, Munich: Albert Lan­gen, 1925, 115 pp; 2nd ed., 1927, 140 pp. Incl. "Dynamik der Gross-Stadt."
9. Kandin­sky, Punkt und Lin­ie zu Fläche: Beitrag zur Analyse der malerischen Ele­mente, Munich: Albert Lan­gen, 1926.
10. J.J.P. Oud, Hol­ländis­che Architek­tur, Munich: Albert Lan­gen, 1929.
11. Kasimir Male­witsch, Die gegen­stand­slose Welt, Munich: Albert Lan­gen, 1927.
12. Wal­ter Gropius, Bauhaus­baut­en Dessau, Munich: Albert Lan­gen, 1930.
13. Albert Gleizes, Kubis­mus, Munich: Albert Lan­gen, 1928.
14. Lás­zló Moholy-Nagy, Von Mate­r­i­al zur Architek­tur, Munich: Albert Lan­gen, 1929, 241 pp; fac­sim­i­le repr., Mainz and Berlin: Flo­ri­an Kupfer­berg, 1968.

The New Vision: From Mate­r­i­al to Archi­tec­ture, trans. Daphne M. Hoff­man, New York: Breuer War­ren and Put­nam, 1930; exp.rev.ed. as The New Vision and Abstract of an Artist, New York: George Wit­ten­born, 1947, 92 pp. (in Eng­lish)
And here are some key Bauhaus jour­nals:
Get more in the Mono­skop Bauhaus archive.
Note: An ear­li­er ver­sion of this post appeared on our site in 2015. We're bring­ing it back to cel­e­brate the found­ing of the Bauhaus school 100 years ago–on April 1, 1919.
Relat­ed Con­tent:
Watch Bauhaus World, a Free Doc­u­men­tary That Cel­e­brates the 100th Anniver­sary of Germany's Leg­endary Art, Archi­tec­ture & Design School
An Oral His­to­ry of the Bauhaus: Hear Rare Inter­views (in Eng­lish) with Wal­ter Gropius, Lud­wig Mies van der Rohe & More
Watch an Avant-Garde Bauhaus Bal­let in Bril­liant Col­or, the Tri­adic Bal­let, First Staged by Oskar Schlem­mer in 1922
Har­vard Puts Online a Huge Col­lec­tion of Bauhaus Art Objects
How the Rad­i­cal Build­ings of the Bauhaus Rev­o­lu­tion­ized Archi­tec­ture: A Short Intro­duc­tion
The Female Pio­neers of the Bauhaus Art Move­ment: Dis­cov­er Gertrud Arndt, Mar­i­anne Brandt, Anni Albers & Oth­er For­got­ten Inno­va­tors
Jonathan Crow is a Los Ange­les-based writer and film­mak­er whose work has appeared in Yahoo!, The Hol­ly­wood Reporter, and oth­er pub­li­ca­tions. You can fol­low him at @jonccrow. And check out his blog Veep­to­pus, fea­tur­ing lots of pic­tures of vice pres­i­dents with octo­pus­es on their heads. The Veep­to­pus store is here.