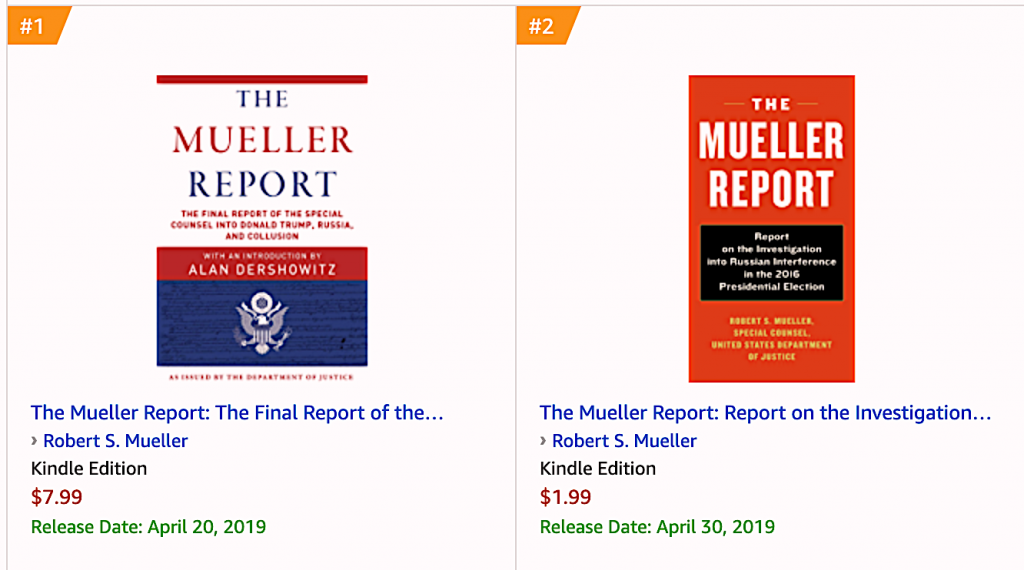 Peruse the Amazon bestselling book list and you'll find that the long-awaited Mueller Report is not just the #1 bestseller. It's also the #2 bestseller and the #3 bestseller. Collusion and obstruction–it's the stuff that makes for good book sales, it appears.
You can pre-order the Mueller Report in book, ebook and even audio book formats via the links above. But if you want to download the report for free, and start reading it asap, simply head to the Washington Post and New York Times. Or go straight to the source at the Justice Department web site. Politico has a searchable PDF version here.
If you would like to sign up for Open Culture's free email newsletter, please find it here.
If you would like to support the mission of Open Culture, consider making a donation to our site. It's hard to rely 100% on ads, and your contributions will help us continue providing the best free cultural and educational materials to learners everywhere. You can contribute through PayPal, Patreon, and Venmo (@openculture). Thanks!