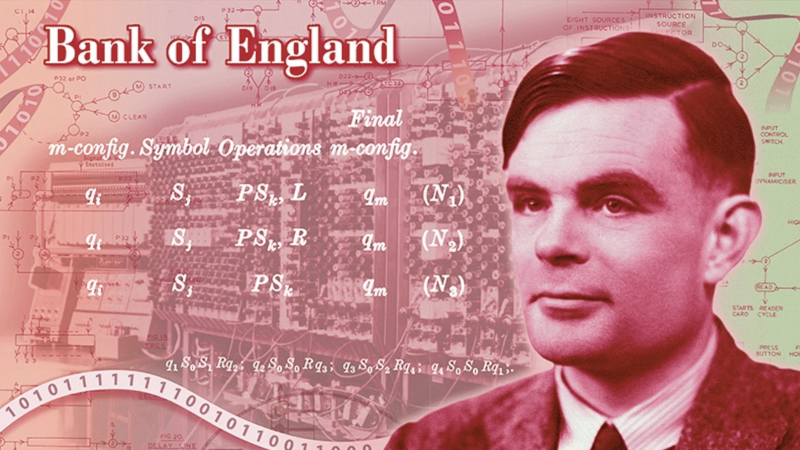 This week, the Bank of England announced that it will feature Alan Turing on its £50 banknote, thus completing the political rehabilitation of the English mathematician, computer scientist and code breaker. The new note will go into circulation in 2021. Find more at The Guardian.
If you would like to get Open Culture post's via email, please sign up for our free email newsletter here.
And if you would like to support the mission of Open Culture, consider making a donation to our site. It's hard to rely 100% on ads, and your contributions will help us continue providing the best cultural and educational materials to learners everywhere. You can contribute through PayPal, Patreon, Venmo (@openculture) and Crypto. Thanks for your support!
Related Content:
A Turing Machine Handmade Out of Wood
The Books on Young Alan Turing's Reading List: From Lewis Carroll to Modern Chromatics
The LEGO Turing Machine Gives a Quick Primer on How Your Computer Works
The Enigma Machine: How Alan Turing Helped Break the Unbreakable Nazi Code
Hear the Christmas Carols Made by Alan Turing's Computer: Cutting-Edge Versions of "Jingle Bells" and "Good King Wenceslas" (1951)