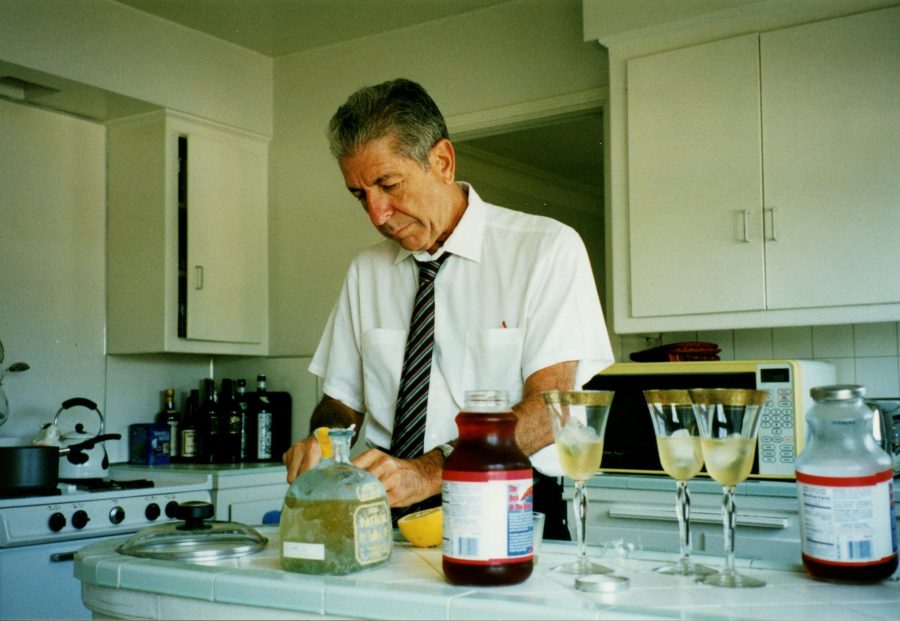 Image by Jarkko Arjatsalo, The Leonard Cohen Files
Back in 1975, poet and singer-songwriter Leonard Cohen created a cocktail that he called The Red Needle. According to the website, "The Hitchhiker's Guide to the Galaxy," here's how to make it:
If you'd like to entertain your friends with a few Red Needles, and you feel you must have a recipe, here's something too smooth to go by:

Into one very tall glass about half full of crushed ice pour and drop:

2 oz tequila (that's 2½ English measures or about 60ml)
1 slice lemon
enough cranberry juice to top up the glass

Repeat for each friend.

Serve with Montreal smoked meat sandwiches accompanied by Leonard Cohen's Various Positions.
If you don't want to make it at home, you can always visit NYC and head to the Jewish Museum, where, notes the NYTimes, "the drink is being served on Thursdays in August in the museum lobby."
If you would like to sign up for Open Culture's free email newsletter, please find it here.
If you would like to support the mission of Open Culture, consider making a donation to our site. It's hard to rely 100% on ads, and your contributions will help us continue providing the best free cultural and educational materials to learners everywhere. You can contribute through PayPal, Patreon, and Venmo (@openculture). Thanks!
Related Content:
F. Scott Fitzgerald Conjugates "to Cocktail," the Ultimate Jazz-Age Verb (1928)
Winston Churchill Gets a Doctor's Note to Drink "Unlimited" Alcohol in Prohibition America (1932)
Drinking with William Faulkner: The Writer Had a Taste for The Mint Julep & Hot Toddy