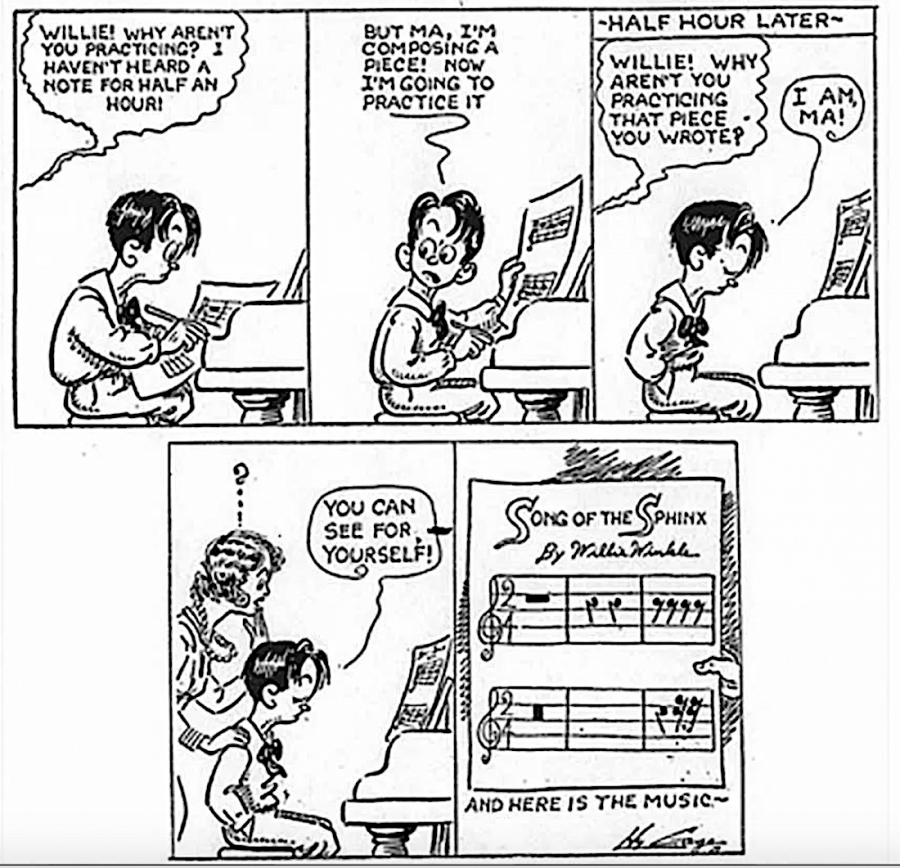 Quite a find by Futility Closet:
In John Cage's 1952 composition 4'33", the performer is instructed not to play his instrument.

American music critic Kyle Gann discovered this 1932 cartoon in The Etude, a magazine for pianists.

The cartoonist's name, remarkably, is Hy Cage.
Need any background on Cage's 4'33"? Explore the posts in the Relateds below.
Related Content:
John Cage's Silent, Avant-Garde Piece 4'33" Gets Covered by a Death Metal Band
John Cage Performs His Avant-Garde Piano Piece 4'33" … in 1'22" (Harvard Square, 1973)
The Curious Score for John Cage's "Silent" Zen Composition 4'33"
The BBC Symphony Orchestra Performs 4′33,″ the Controversial Composition by John Cage, Born 100 Years Ago Today