Has Banksy sold out? Fans and critics alike of the street-art provocateur-turned-globally recognizable brand can argue that question endlessly. But we do know, at least, that Banksy sells: earlier this month he broke his own record when his 2009 painting Devolved Parliament went for £9.88 million (about $12.20 million USD) at Sotheby's. Not all the followers attracted by Banksy's anti-capitalistic, anti-corporate, anti-wealth image can afford to pay quite so much for a Banksy of their own, but if they can come up with anything from £10 to £850.00, they stand as much of a chance as anyone else of making a purchase from the artist's newly opened online store, Gross Domestic Product, the second phase of a project that began, as many of Banksy's ventures have, on a London street.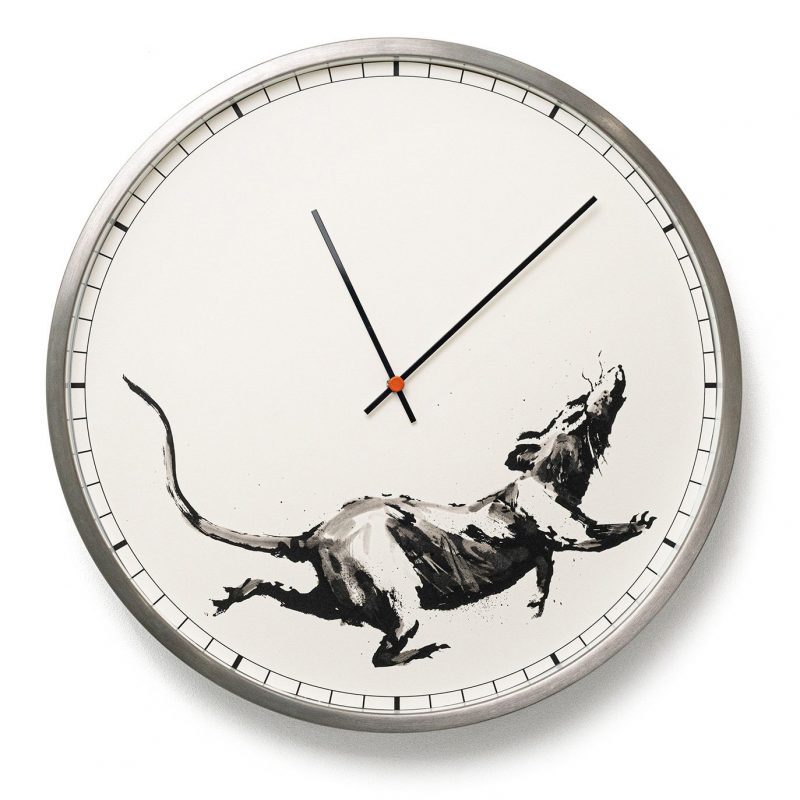 In this case it wasn't a mural but a shop, or rather, an installation designed to look like a shop, "opened" right in time for Frieze Week, when the art world passes through the city. "Taking up large windows facing the street, the shop, 'where art irritates life,' is a classic display of the artist's ingenuity and razor-sharp sense of reason and humor," writes Juxtapoz's Sasha Bogojev.
Its stock included a "baby crib surveillance mobile toy, along with 'early learning counting set' consisting of wooden figures of refugees, welcome mats made from life vests salvaged from the shores of the Mediterranean, disco ball made from old police helmets, plates/clocks with running rats, works on canvas, cushions, and even badly done 'Banksky' T-shirts, mugs and plates." Much to the dismay of many a Frieze-goer, nothing in Banksy's brick-and-mortar store was available for sale.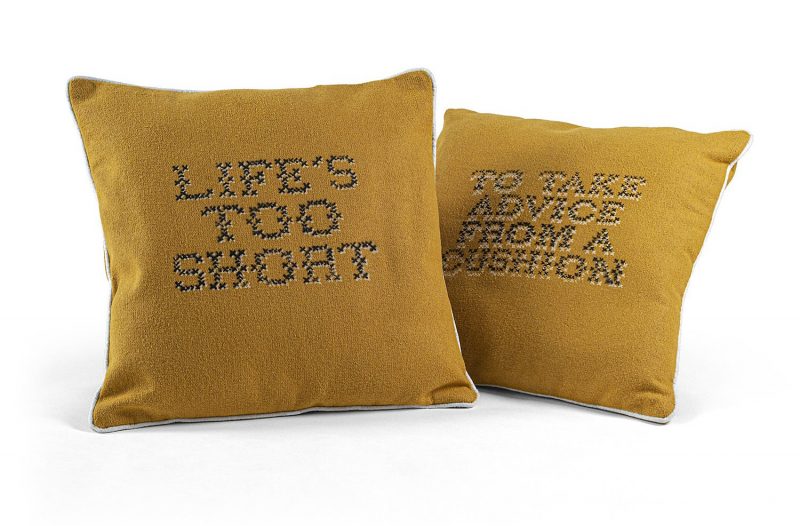 But everything in Banksy's online store is: "GrossDomesticProduct.com offers a wide range of household products, artworks and basically a whole range of Banksy™ knick-knacks," writes Bogojev. "From mugs for which 'the artist got the kids to do it, then signed the result,' sculptural edition made in collaboration with Escif, learning sets, t-shirts" — one modeled after Girl with Balloon, shredded bottom half and all — "soft toys, clocks, all the way to two new print editions." Such is Banksy's popularity that you might well assume everything has already run out, but no: each hopeful buyer can register to purchase one item — but just one — until October 28th, at which point a lottery process will determine which of them will actually have the privilege of making their desired purchases. In the highly likely event of "demand outstripping supply," Gross Domestic Product will use as a determining factor applicants' responses, consisting of fifty words or fewer, to the question, "Why does art matter?"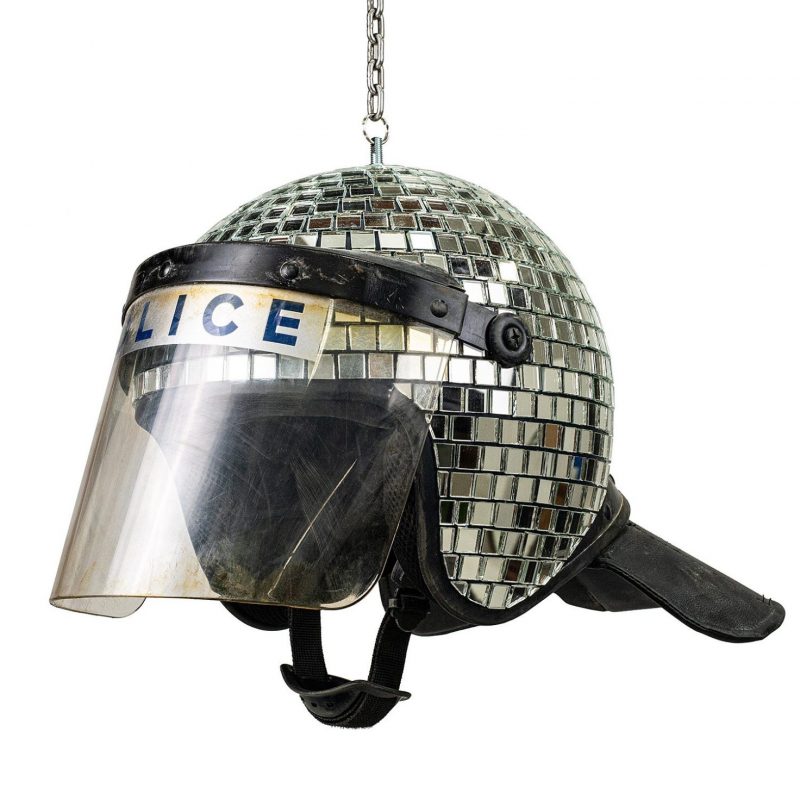 One hopes that when this latest Banksy stunt has finished, the winning responses to that question will be made public; the art-world commentariat would certainly make much of an answer from Banksy himself. But Banksy-watchers know that the artist, whatever his real identity, is always on the move: no sooner have we learned of his latest piece of work, whatever form it takes, than he's primed the next one to drop. Banksy has described Gross Domestic Product as legally motivated, prompted by a greeting card company's attempts "to seize legal custody of the name Banksy from the artist, who has been advised the best way to prevent this is to sell his own range of branded merchandise." If anyone makes Banksy greeting cards, it's going to be Banksy. And if he were to announce his own Hallmark Store, lines would surely start forming right away.
Related Content:
Behind the Banksy Stunt: An In-Depth Breakdown of the Artist's Self-Shredding Painting
Banksy Strikes Again in Venice
Watch Dismaland — The Official Unofficial Film, A Cinematic Journey Through Banksy's Apocalyptic Theme Park
Banksy Creates a Tiny Replica of The Great Sphinx Of Giza In Queens
Patti Smith Presents Top Webby Award to Banksy; He Accepts with Self-Mocking Video
Based in Seoul, Colin Marshall writes and broadcasts on cities, language, and culture. His projects include the book The Stateless City: a Walk through 21st-Century Los Angeles and the video series The City in Cinema. Follow him on Twitter at @colinmarshall or on Facebook.