Softness is perhaps not the first quality that springs to mind when one imagines recreating the chaos and anguish of Picasso's Guernica in a 3-dimensional representation.
Though how else to describe the primary medium of the urban knitting group Sul filo dell'arte?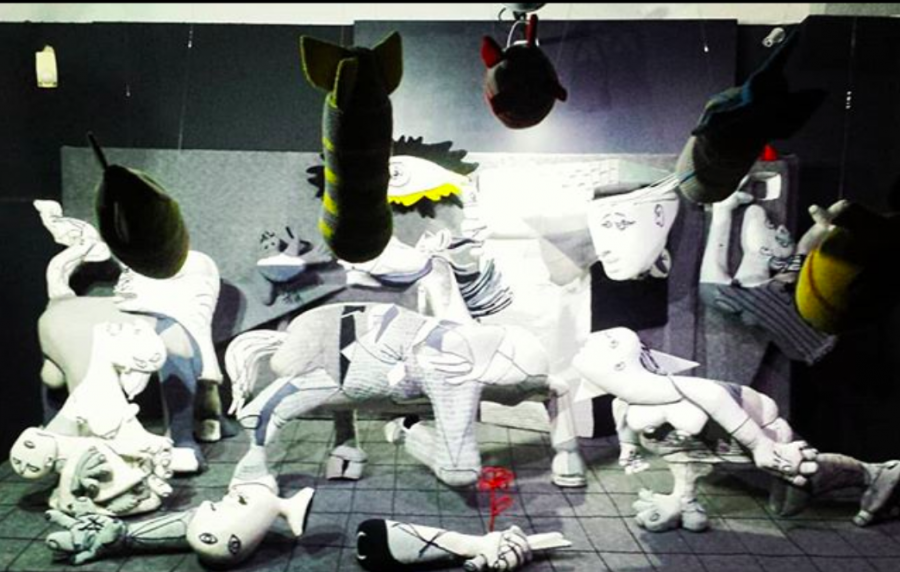 More than 20 fiber artists worked for over a year, meticulously crocheting embroidering and knitting the most familiar elements of the painting as stand-alone figures, to mark the eightieth anniversary of the bombing of the small Spanish town depicted in the 1937 masterpiece.
Students from the State Art School of the Royal Villa of Monza contributed the frameworks over which the fiber pieces were stretched.
The result, Guernica 3D, was later displayed as part of Metamorphosis, a Picasso-themed exhibition at the Royal Palace in Milan.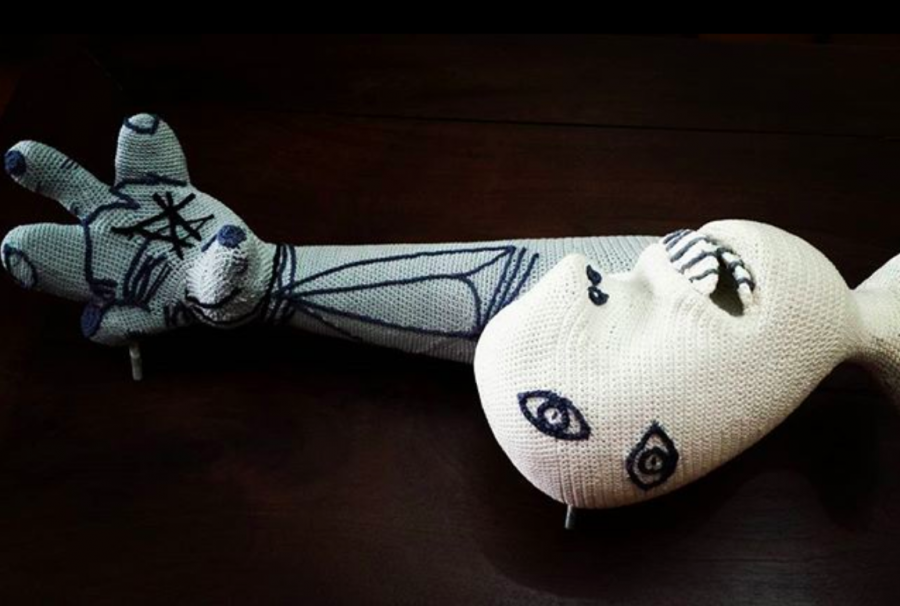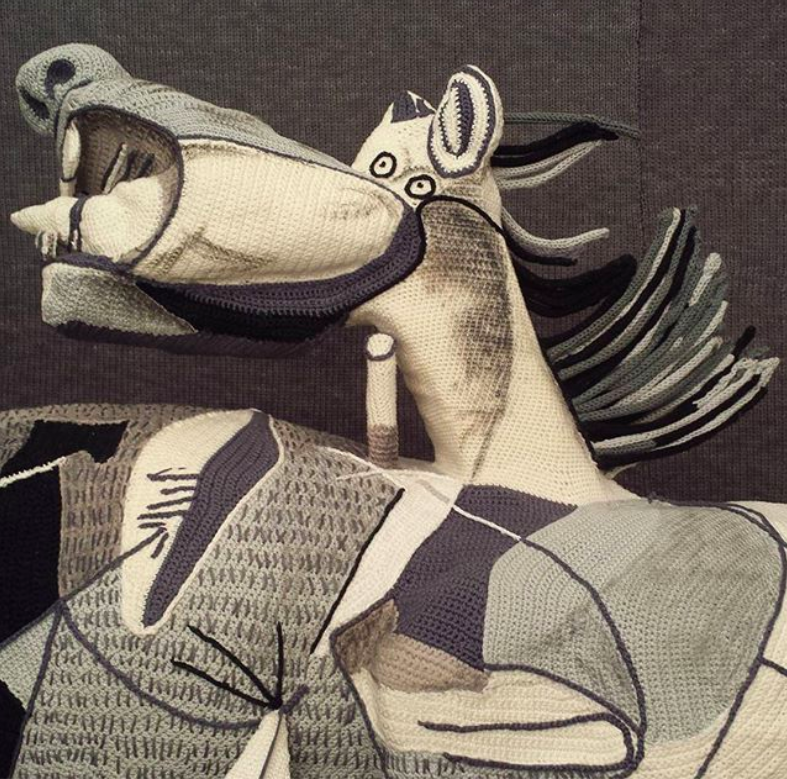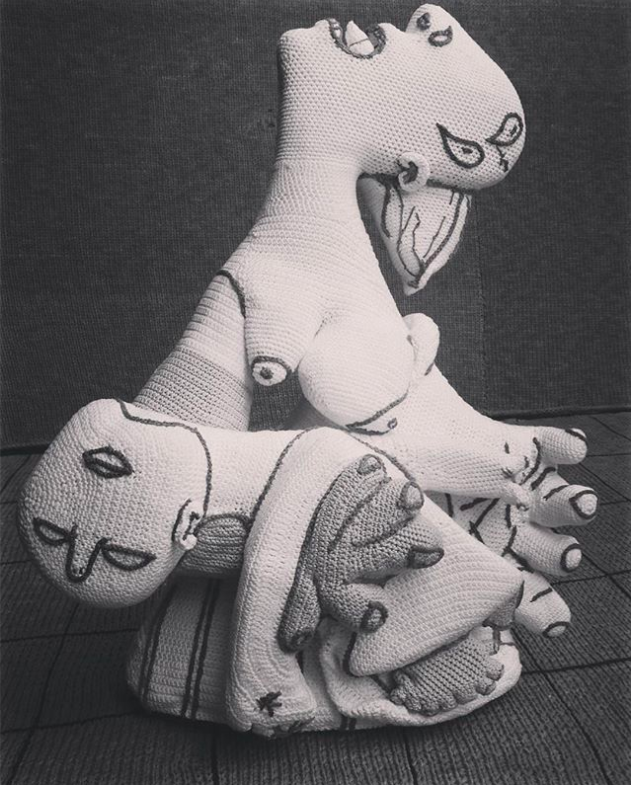 A look at Sul filo dell'arte's Instagram page reveals that Picasso is not the only artist to inspire their needles. Frida Kahlo, Magritte, Keith Haring, Andy Warhol, and Vincent Van Gogh are among those to whom they have paid painstaking woolen tribute.
Related Content:
What Makes Guernica So Shocking? An Animated Video Explores the Impact of Picasso's Monumental Anti-War Mural
The Gestapo Points to Guernica and Asks Picasso, "Did You Do This?;" Picasso Replies "No, You Did!"
Behold an Anatomically Correct Replica of the Human Brain, Knitted by a Psychiatrist
Ayun Halliday is an author, illustrator, theater maker and Chief Primatologist of the East Village Inky zine.  Join her in NYC on Monday, January 6 when her monthly book-based variety show, Necromancers of the Public Domain celebrates Cape-Coddities (1920) by Roger Livingston Scaife. Follow her @AyunHalliday.