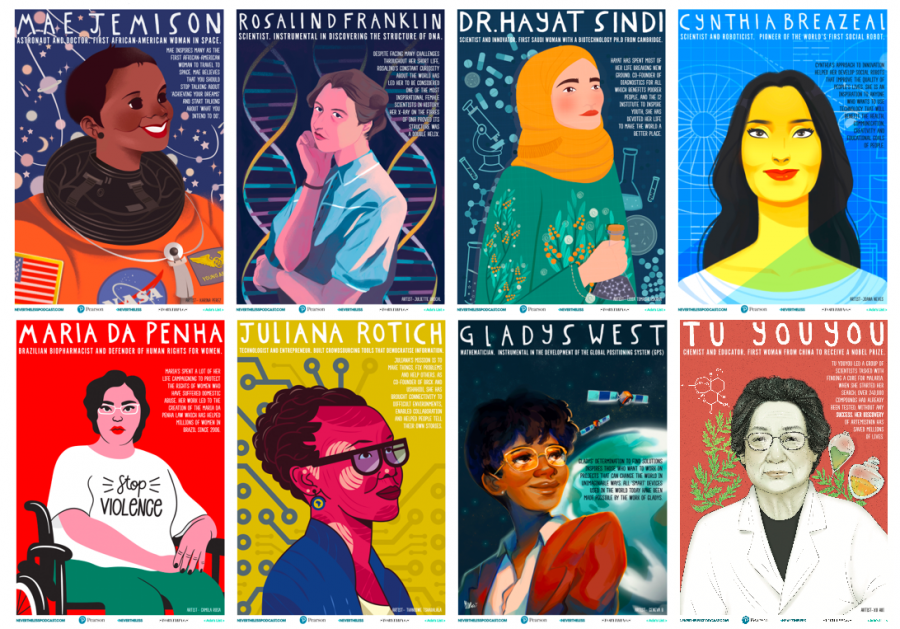 Remember the posters that decorated your childhood or teenaged bedroom?
Of course you do.
Whether aspirational or inspirational, these images are amazingly potent.
I'm a bit embarrassed to admit what hung over my bed, especially in light of a certain CGI adaptation…
No such worries with a set of eight free downloadable posters honoring eight female trailblazers in the fields of science, technology, engineering, and math.
These should prove evergreen.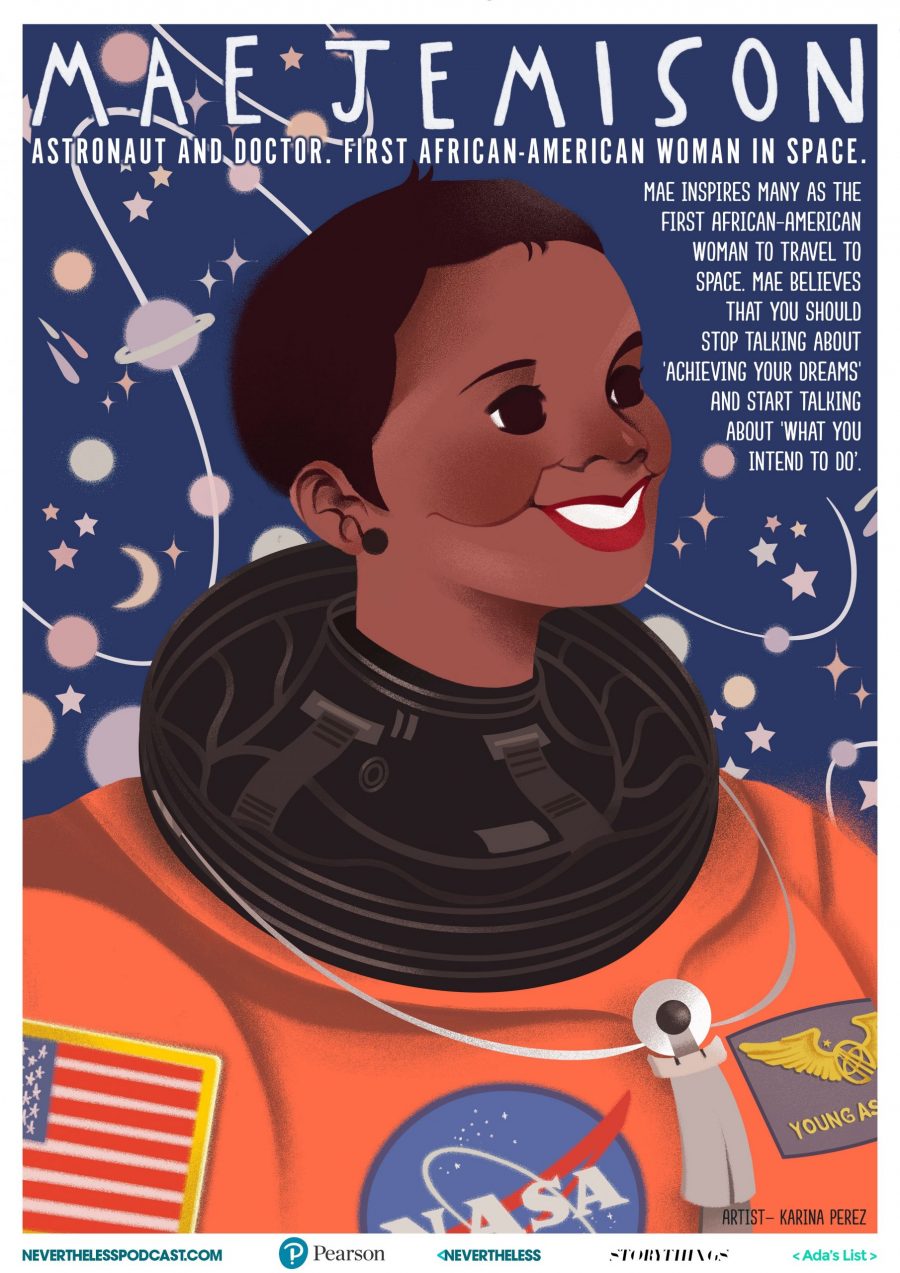 Commissioned by Nevertheless, a podcast that celebrates women whose advancements in STEM fields have shaped—and continue to shape—education and learning, each poster is accompanied with a brief biographical sketch of the subject.
Nevertheless has taken care that the featured achievers are drawn from a wide cultural and racial pool.
No shame if you're unfamiliar with some of these extraordinary women. Their names may not possess the same degree of household recognition as Marie Curie, but they will once they're hanging over your daughter's (or son's) bed.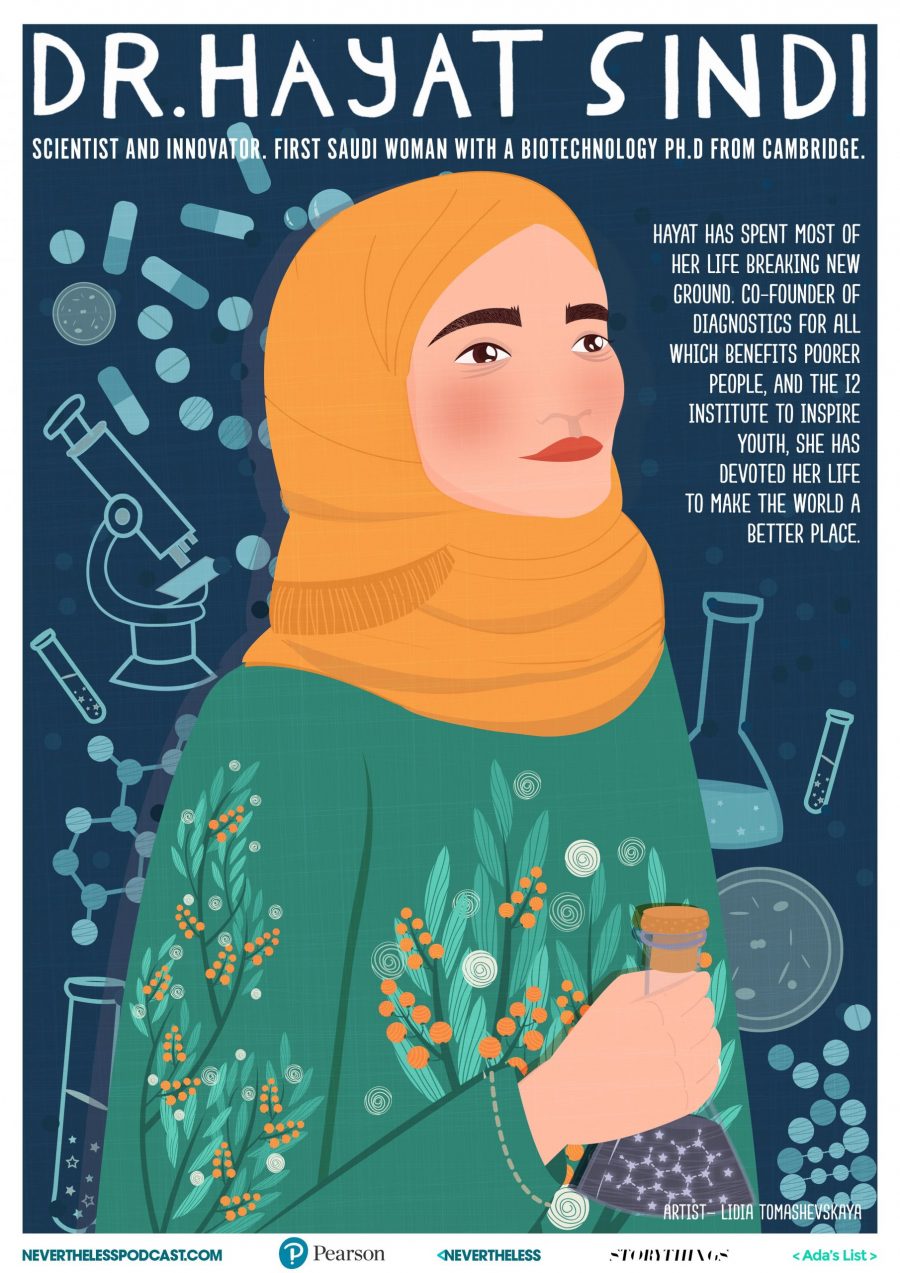 It's worth noting that with the exception of the undersung mother of DNA Helix Rosalind Franklin, these are living role models. They are:
Astronaut Dr. Mae Jemison
Robotics pioneer Dr. Cynthia Breazeal
Mathematician Gladys West
Tech innovator Juliana Rotich
Pharmaceutical chemist Tu Youyou
Biopharmacist and women rights advocate Maria da Penha
Biotechnologist Dr. Hayat Sindi
Kudos, too, to Nevertheless for including biographies of the eight female illustrators charged with bringing the STEM luminaries to aesthetically cohesive graphic life: Lidia Tomashevskaya,Thandiwe Tshabalala, Camila Rosa, Xu Hui, Karina Perez, Joana Neves, Geneva B, and Juliette Brocal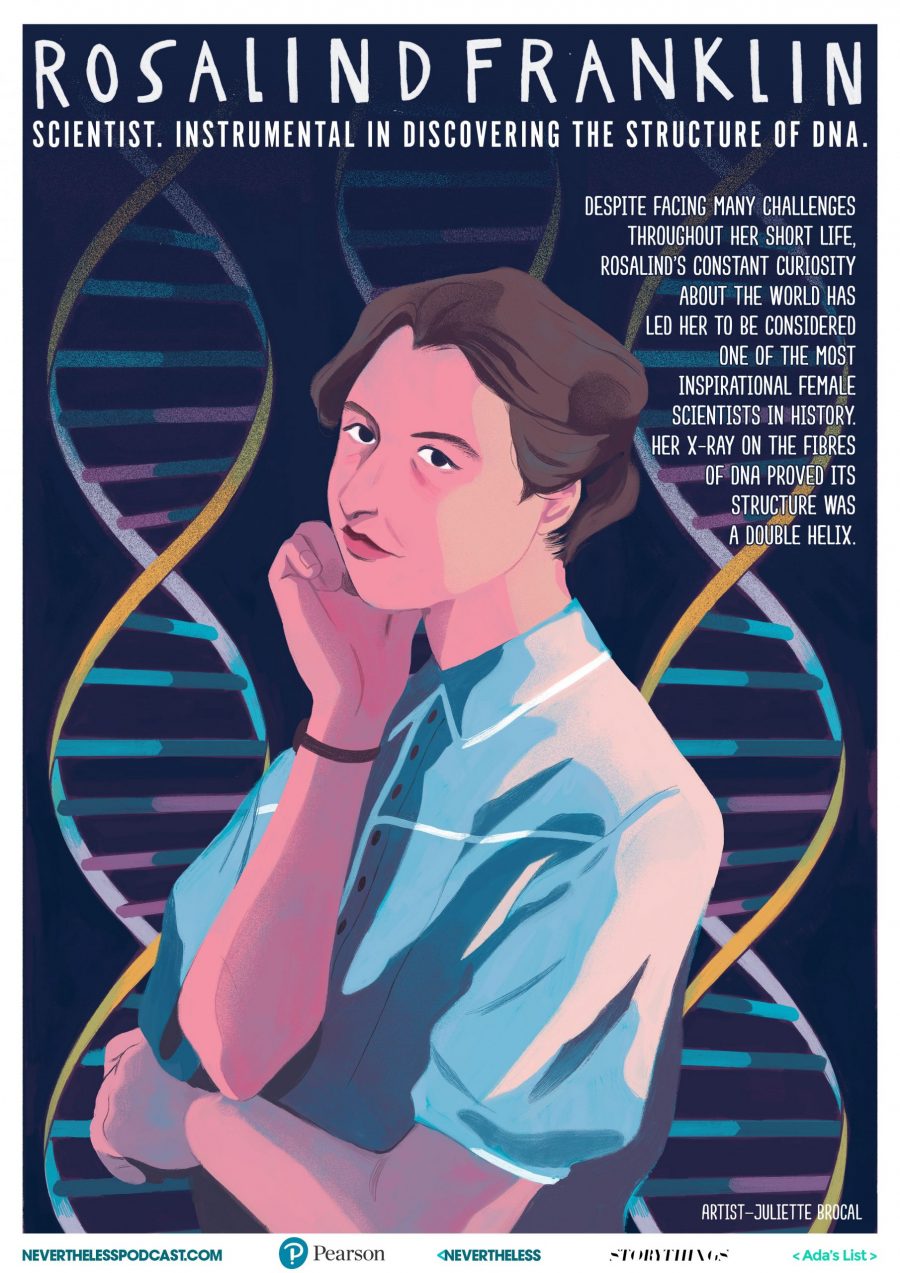 Listen to Nevertheless' episode on STEM Role Models here.
Download Nevertheless' free posters in English here. You can also download zipped folders containing all eight posters translated into Brazilian Portuguese, French, French Canadian, German, Italian, Spanish, and Simplified Chinese.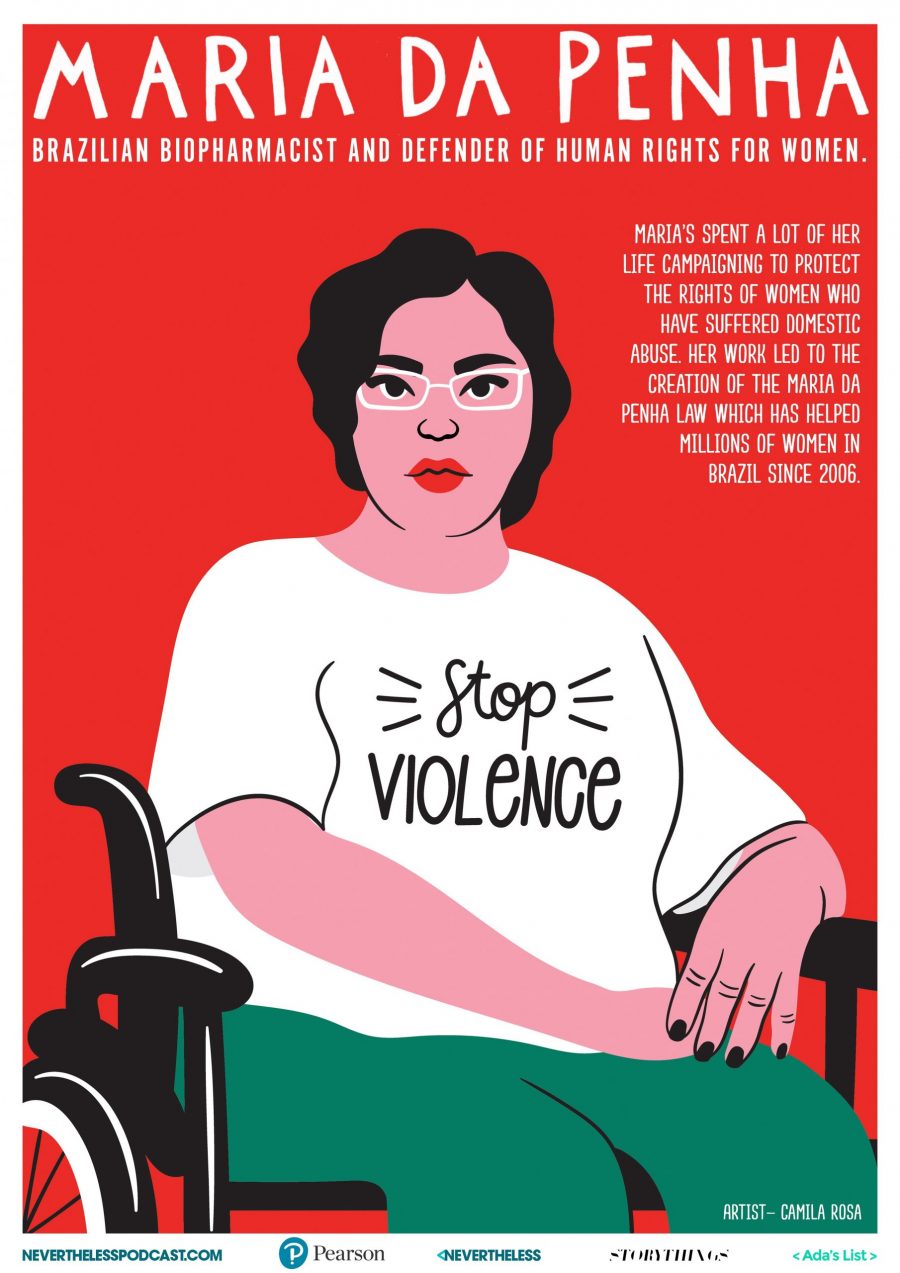 Related Content:
Pop Art Posters Celebrate Pioneering Women Scientists: Download Free Posters of Marie Curie, Ada Lovelace & More
Women Scientists Launch a Database Featuring the Work of 9,000 Women Working in the Sciences
"The Matilda Effect": How Pioneering Women Scientists Have Been Denied Recognition and Written Out of Science History
Ayun Halliday is an author, illustrator, theater maker and Chief Primatologist of the East Village Inky zine.  Join her in NYC on Monday, January 6 when her monthly book-based variety show, Necromancers of the Public Domaincelebrates Cape-Coddities (1920) by Roger Livingston Scaife. Follow her @AyunHalliday