First trips to Paris all run the same risk: that of the museums consuming all of one's time in the city. What those new to Paris need is a museum-going strategy, not that one size will fit all. Tailoring such a strategy to one's own interests and pursuits requires a sense of each museum's collection, something difficult to attain remotely before Paris Musées opened up its online collections portal.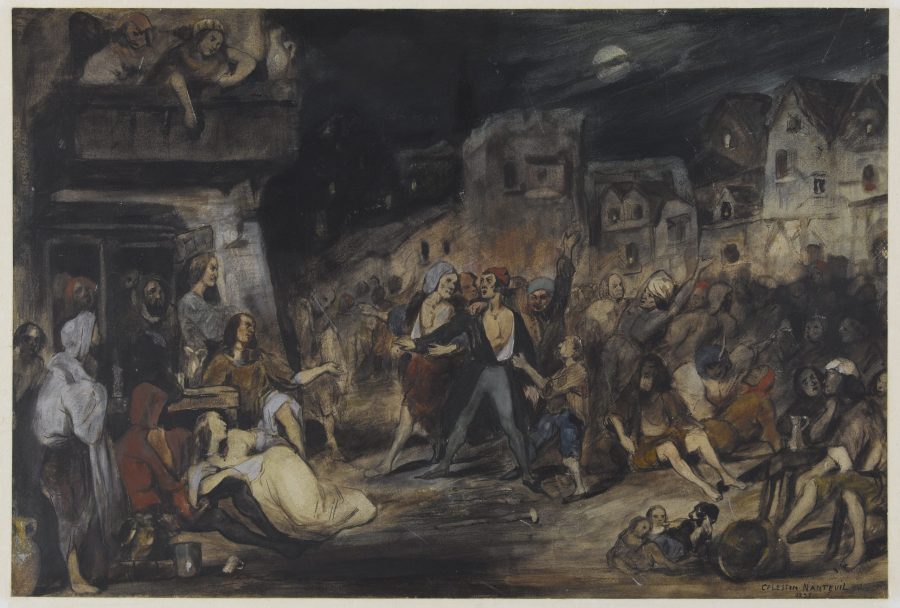 There, a counter tracks the number of artworks from the museums of Paris digitized and uploaded for all the world to see, which as of this writing comes in at 321,055. 150,222 images, notes a counter below, are in the public domain, and below that, another counter reveals that the archive now contains 621,075 pieces of digital media in total.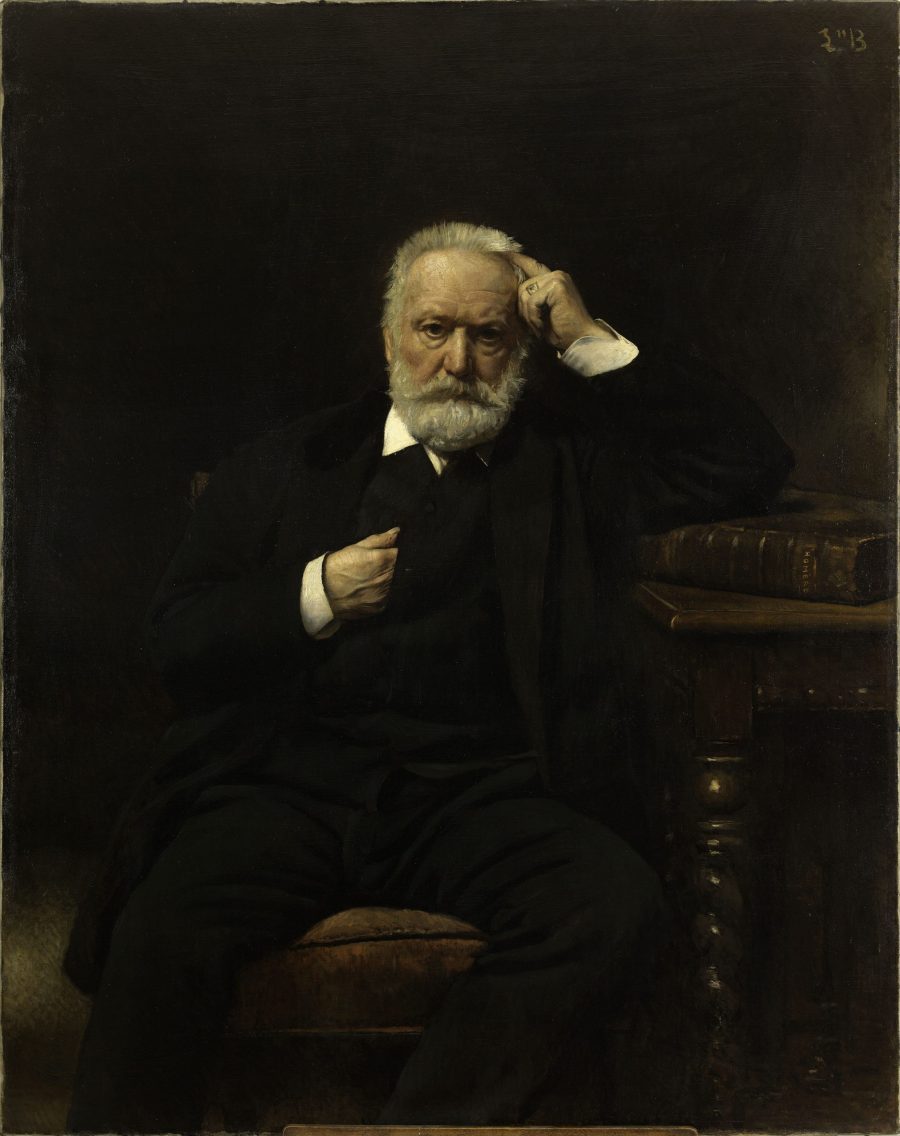 Among these, writes Hyperallergic's Valentina Di Liscia, "masterpieces by renowned artists such as Rembrandt, Gustave Courbet, Eugène Delacroix, and Anthony van Dyck, among many other familiar and lesser-known names, can now be accessed and enjoyed digitally."
She highlights "Paul Cézanne's enchanting 1899 portrait of the French art dealer Ambroise Vollard," pictures taken by "Eugène Atget, the French photographer known for documenting and immortalizing old Paris," and Gustave Courbet's Les demoiselles des bords de la Seine, which became "the subject of controversy at the Paris Salon of 1857 for what some deemed an indecorous and even sensual portrayal of working class women."
Paris Musées oversees the fourteen City of Paris Museums, including the Musée d'Art Moderne de la Ville de Paris and the Petit Palais as well as the Maison de Balzac and Maison de Victor Hugo. That last now has a virtual exhibition up called "Light and Shade," which, through the illustrations of Hugo's literary works, reveals the "frenzy of images that adorned 19th century literature," from "the blossoming of the romantic vignette, to the flood of popular editions, and the swansong of those collectors' editions celebrating the glories of the Third Republic." The "thematic discovering" section of Paris Musées portal also features sections on caricatures of Victor Hugo, on the 18th century, on portraits, and on Paris in the year 1900, when Art Nouveau made it "the capital of Europe."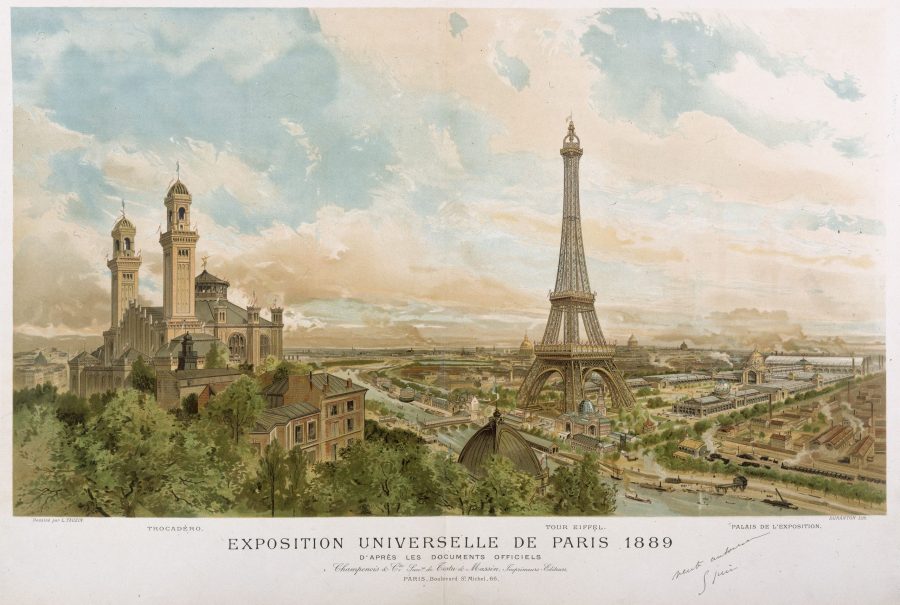 "Users can download a file that contains a high definition (300 DPI) image, a document with details about the selected work, and a guide of best practices for using and citing the sources of the image," writes Di Liscia. Shown here are Claude Monet Soleil couchant sur la Seine à Lavacourt, effet d'hiver, Célestin Nanteuil's La Cour des Miracles, Léon Bonnat's Portrait de M. Victor Hugo, Cézanne's Rochers et branches à Bibémus, and a postcard for the Exposition universelle de Paris 1889. These images are released under a CC0 (Creative Commons Zero) license, and "works still in copyright will be available as low definition files, so users can still get a feel for the museums' collections online." Do bear in mind that Paris Musées does not have under its umbrella that most famous museum of all, the Louvre. If you're looking to get a feel for that world-renowned destination's formidable collection, you may just have to visit it — a cultural task that necessitates a battle plan of its own.
Related Content:
1.8 Million Free Works of Art from World-Class Museums: A Meta List of Great Art Available Online
The Metropolitan Museum of Art Makes 375,000 Images of Fine Art Available Under a Creative Commons License: Download, Use & Remix
Download 100,000 Free Art Images in High-Resolution from The Getty
The Art Institute of Chicago Puts 44,000+ Works of Art Online: View Them in High Resolution
Rijksmuseum Digitizes & Makes Free Online 361,000 Works of Art, Masterpieces by Rembrandt Included!
A 3D Animated History of Paris: Take a Visual Journey from Ancient Times to 1900
Based in Seoul, Colin Marshall writes and broadcasts on cities, language, and culture. His projects include the book The Stateless City: a Walk through 21st-Century Los Angeles and the video series The City in Cinema. Follow him on Twitter at @colinmarshall or on Facebook.