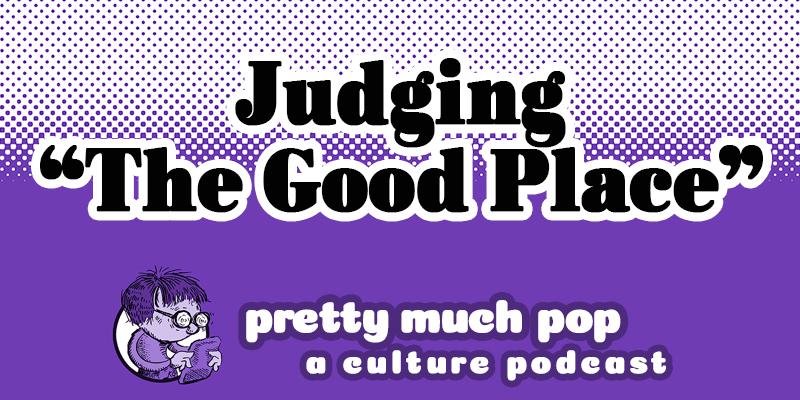 Mark Linsenmayer, Erica Spyres, and Brian Hirt discuss Michael Schur's NBC TV show. Is it good? (Yes, or we wouldn't be covering it?) Is it actually a sit-com? Does it effectively teach philosophy? What did having actual philosophers on the staff (after season one) contribute, and was that enough? We talk TV finales, the dramatic impact of the show's convoluted structure, the puzzle of heaven being death, and more.
Here are a few articles to get you warmed up:
If you like the show, you should also check out The Official Good Place Podcast, especially the interviews with Schur himself. There are also supplementary educational videos with professor Todd May like this one on existentialism.
A few clips: What's the deal with the "Jeremy Bearimy" time measurement? The Trolley Problem, meeting Hypatia, finale clip with Arvo Part's "Spiegel Im Spiegel."
This episode includes bonus discussion that you can only hear by supporting the podcast at patreon.com/prettymuchpop. This podcast is part of the Partially Examined Life podcast network.
Pretty Much Pop: A Culture Podcast is the first podcast curated by Open Culture. Browse all Pretty Much Pop posts or start with the first episode.