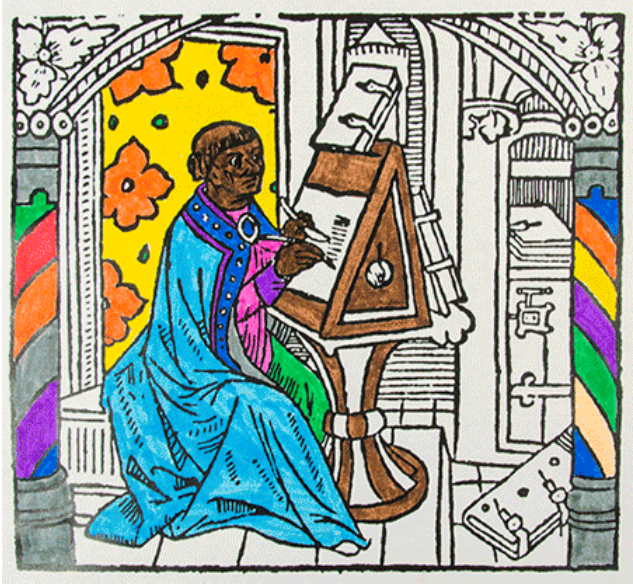 "I have nev­er let my school­ing inter­fere with my edu­ca­tion." Mark Twain may or may not have actu­al­ly said that, but either way the sen­ti­ment res­onates — and with a new strength now, since schools have closed all over the world in an attempt to halt the spread of the pan­dem­ic coro­n­avirus. For many, this peri­od of iso­la­tion (self-imposed or oth­er­wise) rep­re­sents an oppor­tu­ni­ty to redis­cov­er the val­ue of edu­ca­tion: not the kind direct­ed by an insti­tu­tion, but the much more valu­able kind that runs on one's own steam. If you count among that select group of self-edu­ca­tors (or edu­ca­tors of chil­dren whom you can no longer send to school), we here at Open Cul­ture have spent near­ly the past decade and a half amass­ing just the resources you need.
At our selec­tion of more than 1,500 free online cours­es, you can take deep dives into sub­jects from archae­ol­o­gy and archi­tec­ture to law and lit­er­a­ture to physics and psy­chol­o­gy. (We've even got cours­es specif­i­cal­ly designed to help you under­stand the coro­n­avirus itself.) If you've been mean­ing to catch up on the work of the afore­men­tioned Twain — or that of Dos­to­evsky, Wittgen­stein, Kaf­ka, and Proust, among oth­ers — he appears in our roundup of more than 800 free eBooks.
Should you pre­fer read­ing through ear­phones while exer­cis­ing or clean­ing — espe­cial­ly impor­tant activ­i­ties these days — we can also offer you more than a thou­sand free audio­books, whether you pre­fer Isaac Asi­mov or Jane Austen, Adri­enne Rich or Charles Bukows­ki. (You can also get audio­books from Audi­ble if you sign up for a free 30-day tri­al there.)
While quar­an­tine puts a tem­po­rary stop to many of our usu­al activ­i­ties, it should­n't get in the way of movie night. Our col­lec­tion of 1,1500 free movies will cov­er all your movie nights through the time of the coro­n­avirus and then some, includ­ing as it does clas­sic films noirs, thriller and hor­ror pic­tures (includ­ing some by no less a sus­pense mas­ter than Alfred Hitch­cock), doc­u­men­taries, and even the fruits of the film indus­tries of coun­tries like Rus­sia and South Korea. And though we can't get enough cin­e­ma here at Open Cul­ture, it's hard­ly the only visu­al art form we fea­ture: you might spend some time, for instance, with this col­lec­tion of two mil­lion images from 30 world-class muse­ums. This range of art also appears in free muse­um-pro­duced col­or­ing books geared to all ages.
If you'd like to use your time of "social dis­tance" to devel­op skills oth­er than col­or­ing, we can point you toward resources for learn­ing to cook, to draw (like an archi­tect, like a Japan­ese man­ga­ka, like Lyn­da Bar­ry), to play the gui­tar, and to prac­tice yoga. Bear in mind also the online-edu­ca­tion offer­ings from Mas­ter­class we've fea­tured here on Open Cul­ture, from "Mar­garet Atwood Teach­es Cre­ative Writ­ing" to "David Sedaris Teach­es Sto­ry­telling and Humor" to "Wern­er Her­zog Teach­es Film­mak­ing." (The edu­ca­tion­al offer­ings pro­vid­ed by The Great Cours­es also pro­vide anoth­er good option.) Those aren't free, but every­thing else in this post is, includ­ing our col­lec­tion of online lan­guage-learn­ing resources. Hav­ing spread through world trav­el, the coro­n­avirus will keep many wary of going abroad in the fore­see­able future. But when the pan­dem­ic ends, you'll want to be pre­pared to enjoy for­eign lands again. Italy, a coun­try espe­cial­ly hard-hit by the virus, will sure­ly wel­come all the vis­i­tors it can get. Until then, why not get a grasp on its lan­guage — and its cui­sine — with a course like MIT's "Learn Ital­ian with Your Mouth Full"?
Relat­ed Con­tent:
Free Cours­es on the Coro­n­avirus: What You Need to Know About the Emerg­ing Pan­dem­ic
Cours­era Pro­vid­ing Free Access to Its Course Cat­a­log to Uni­ver­si­ties Impact­ed by COVID-19
Why You Should Read The Plague, the Albert Camus Nov­el the Coro­n­avirus Has Made a Best­seller Again
Quar­an­tined Ital­ians Send a Mes­sage to Them­selves 10 Days Ago: What They Wish They Knew Then
Based in Seoul, Col­in Mar­shall writes and broad­casts on cities, lan­guage, and cul­ture. His projects include the book The State­less City: a Walk through 21st-Cen­tu­ry Los Ange­les and the video series The City in Cin­e­ma. Fol­low him on Twit­ter at @colinmarshall or on Face­book.