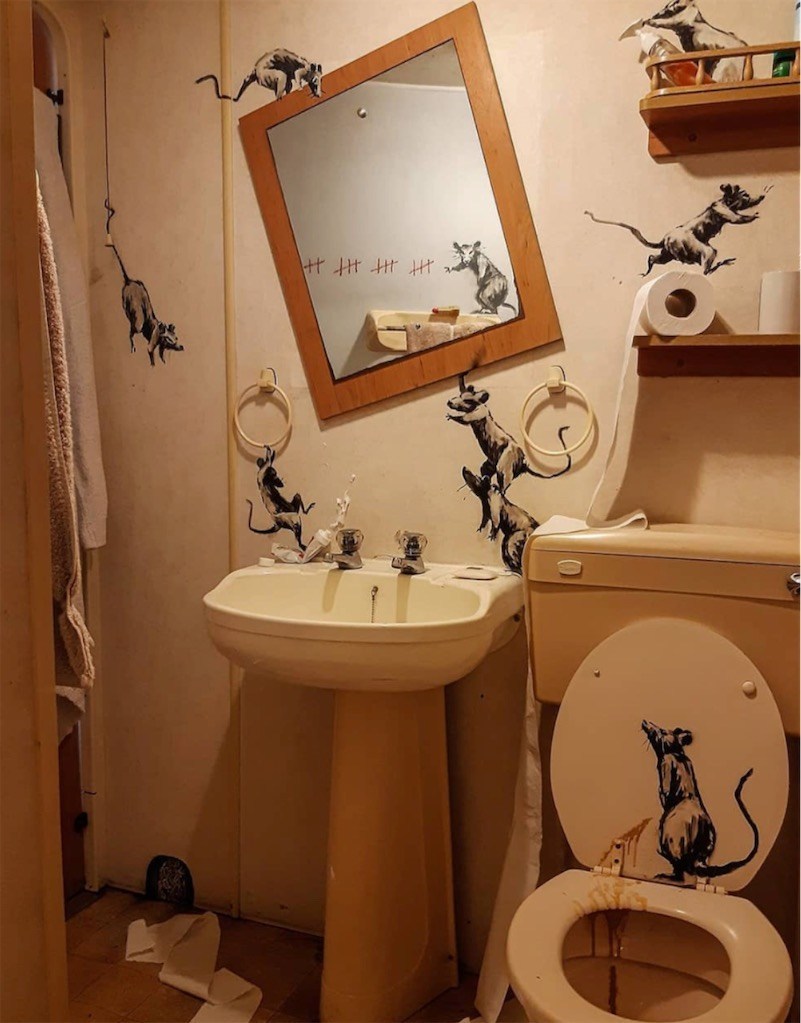 "Who is Banksy?" asked an Artnet roundup of possible suspects in 2016. One might well respond, "who cares?"—a rhetorical question Artnet's Henri Neuendorf answers. At least a few years ago, before some other things got seriously out of hand, the identity of the notorious guerilla street artist turned international man of mystery was "an obsession that seems to have gripped the world."
One answer, assessed by curator and street art expert Carlo McCormick, was arrived at through the use of geographic profiling, a "sophisticated statistical analysis technique used in criminology to locate repeat offenders." McCormick rates its conclusion as probable, but also finds it "scary" to bend such methods to such ends, an anxiety resonant with concerns over surveillance tech used to track COVID-19 vectors.
Another question is whether it matters who Banksy is. "The improbably ornate fiction is always going to be more compelling than the simple mundane truth." Do we really need to ruin the illusion? If those who want to remain anonymous can be tracked with algorithms—while the rest of us volunteer our personal data daily in a culture of competitive oversharing—is there any room left for privacy? Now that we're trapped inside for days on end with families, roommates, partners, pets, maybe our only personal space is in the loo (where we're still inclined to bring our phones).
View this post on Instagram
Banksy's latest work, posted on Instagram, plays with all of these themes and shows he doesn't have a problem defacing his own property, and sharing an intimate portrait with his millions of followers. Hell, it's almost a selfie, minus the preening, duck-faced self.
As Daria Harper writes at Artsy:
The notoriously elusive street artist Banksy debuted his latest work in a rather peculiar place: his bathroom. With much of the world on lockdown due to the COVID-19 crisis, artists like Banksy have been forced to get innovative with their artistic practices. The artist posted photos of the new artwork on his Instagram page yesterday with the caption: "My wife hates it when I work from home."
Is this really Banksy working from home? ("One particularly baffled commenter," notes Hyperallergic, "wrote: 'You are one of the world's most famous artists… and THAT'S YOUR shitty little BATHROOM????'")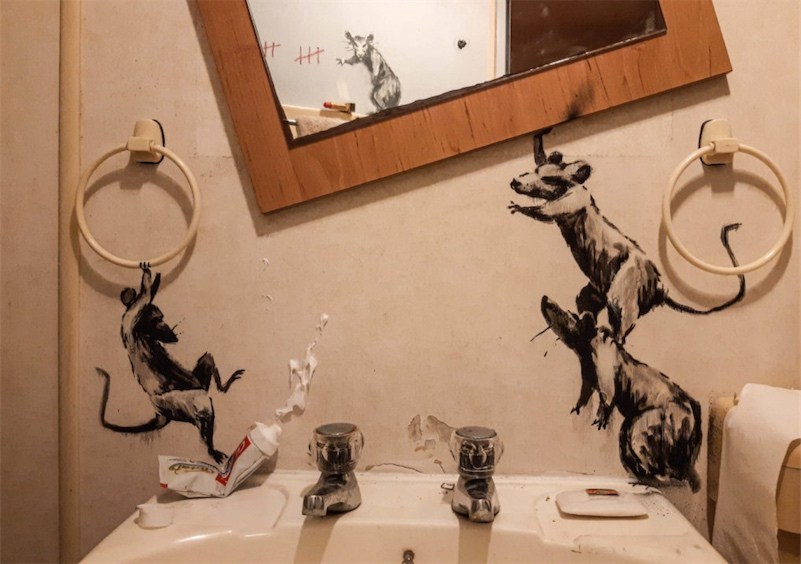 Is there really a Mrs. Banksy? Little Banksies running around the yard, wearing coronavirus facemasks and hoodies? Is he on the verge of outing himself? At least we know he's still got toilet paper.
Maybe you find this tantalizing window on the artist's inner sanctum credible evidence of his mundane real life. Maybe the signature rats destroying his crapper are his cabin-fever dream. Or maybe, as usual, he's just taking the piss with this creative installation. We await comment from Mrs. Banksy.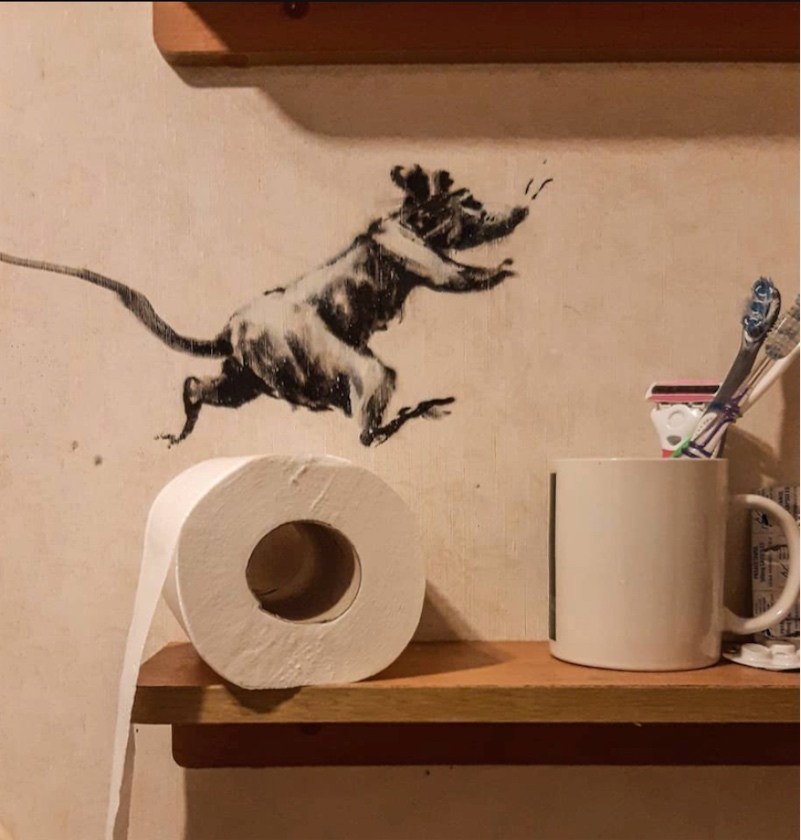 via Boing Boing
Related Content:
Banksy Strikes Again in Venice
Banksy Paints a Grim Holiday Mural: Season's Greetings to All
Behind the Banksy Stunt: An In-Depth Breakdown of the Artist's Self-Shredding Painting
Josh Jones is a writer and musician based in Durham, NC. Follow him at @jdmagness