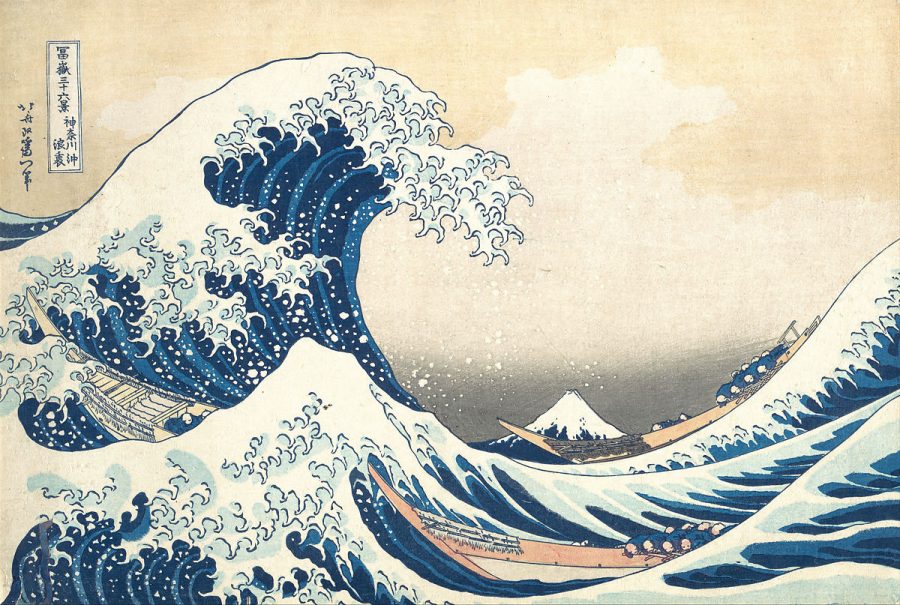 Limitations stimulate creativity. While that phrasing is credited to business-management scholar Henry Mintzberg, the idea itself has a long history. We know we work more fruitfully when we work within boundaries, and we've known ever since our capabilities were limited in ways barely imaginable today. With the ongoing coronavirus pandemic having temporarily redrawn the boundaries of our lives, many of us have already begun to rediscover our own creativity. Some have even done it on Zoom, the teleconferencing software used by businesses and institutions to keep their meetings and classes going even in a time of social distancing.
Instead of their bedrooms or offices, students and office workers have started appearing in settings like a 1970s disco, the Taj Mahal, and the starship Enterprise. The technology making this possible is the "virtual background," explained in the official Zoom instructional video down below.
Word of the virtual background's possibilities has spread through institutions everywhere. It certainly has at the Getty, whose digital editor Caitlin Shamberg notes that "the Getty's Open Content program includes over 100,000 images that are free and downloadable. This means they're also fair game to use as your own custom background."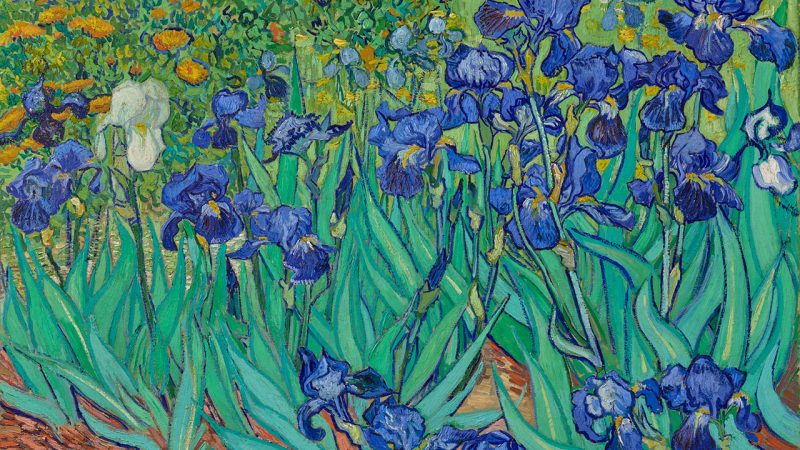 From the Getty's digital collection Shamberg offers such works suitable for Zoom as Van Gogh's Irises, Turner's Van Tromp, going about to please his Masters, Ships a Sea, getting a Good Wetting, and other canvasses of such reliably pleasing settings as 18th-century Venice and a 16th-century forest with a rabbit. The Verge's Natt Garun recently rounded up a few resources where you can find more promising virtual-background material, from bingo cards to beaches to "pop culture homes" including "Carrie Bradshaw's apartment from Sex and the City, your favorite Friends lofts, Seinfeld living rooms, and more."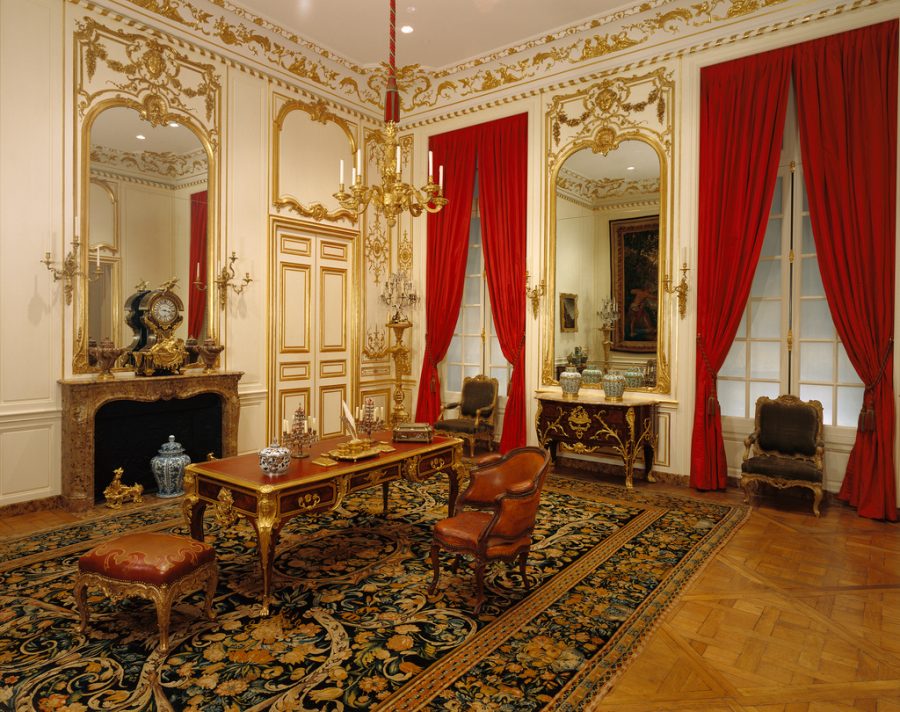 Here at Open Culture, we'll point you to the thirty world-class museums that have put two million works of art online, many of which institutions have made them available for download. In this post appears, from the Metropolitan Museum of Art, Katsushika Hokusai's Under the Wave off Kanagawa (whose evolution to the status of an iconic ukiyo-e print we've previously covered); from the Getty, an 18th-century room "originally used as a bedroom or large cabinet in a private Parisian home at number 18 place Vendôme"; and from the Los Angeles County Museum of Art, George Bellows' The Coming Storm.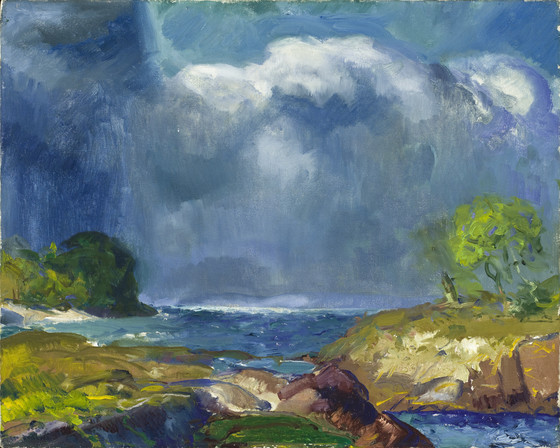 That last work, pictured above, has a certain metaphorical resonance with the situation the world now finds itself in, hoping though we are that the storm of COVID-19 is now passing rather than still coming. But while we're sheltering from it — and continuing to carry on business as usual as best we can — we might as well get take every opportunity to get artistic. Find many more artistic images to download here.
Related Content:
The Getty Digital Archive Expands to 135,000 Free Images: Download High Resolution Scans of Paintings, Sculptures, Photographs & Much Much More
The Metropolitan Museum of Art Puts 400,000 High-Res Images Online & Makes Them Free to Use
LA County Museum Makes 20,000 Artistic Images Available for Free Download
25 Million Images From 14 Art Institutions to Be Digitized & Put Online In One Huge Scholarly Archive
Where to Find Free Art Images & Books from Great Museums, and Free Books from University Presses
Take a Virtual Tour of 30 World-Class Museums & Safely Visit 2 Million Works of Fine Art
Based in Seoul, Colin Marshall writes and broadcasts on cities, language, and culture. His projects include the book The Stateless City: a Walk through 21st-Century Los Angeles and the video series The City in Cinema. Follow him on Twitter at @colinmarshall, on Facebook, or on Instagram.