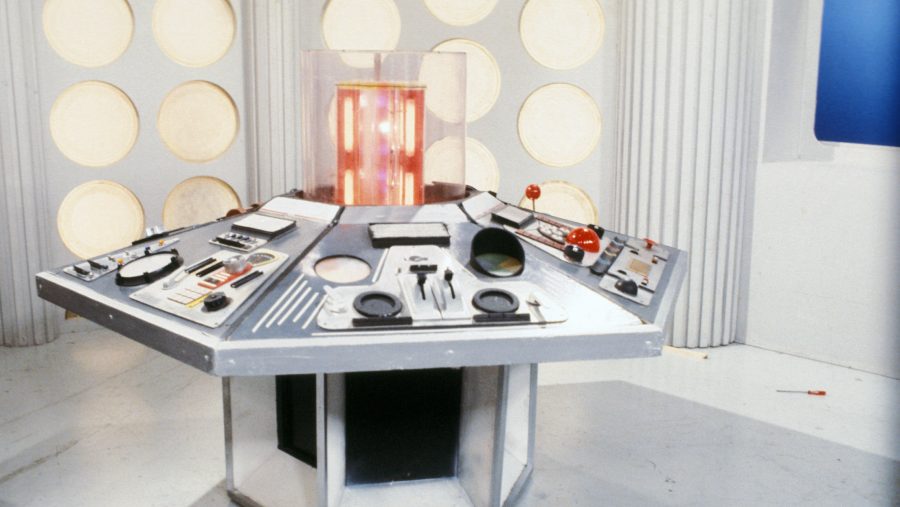 Enthu­si­asm for British tele­vi­sion is a force of nature. That goes even more so for British tele­vi­sion fan­dom out­side Britain. All of us have known some­one, or indeed been some­one, who shift­ed their cul­tur­al alle­giances whole­sale after watch­ing a sin­gle episode of, say, Mon­ty Python's Fly­ing Cir­cus. But even that huge­ly influ­en­tial com­e­dy series com­mands only low-inten­si­ty world­wide devo­tion when set along­side Doc­tor Who, which has aired on the BBC in one form or anoth­er since 1963. One can express one's mem­ber­ship in the glob­al Doc­tor Who fan­dom in many ways, now includ­ing, in this peri­od of all-dig­i­tal pro­fes­sion­al and social inter­ac­tion, one's choice of vir­tu­al back­grounds on Zoom or oth­er video­con­fer­enc­ing soft­ware.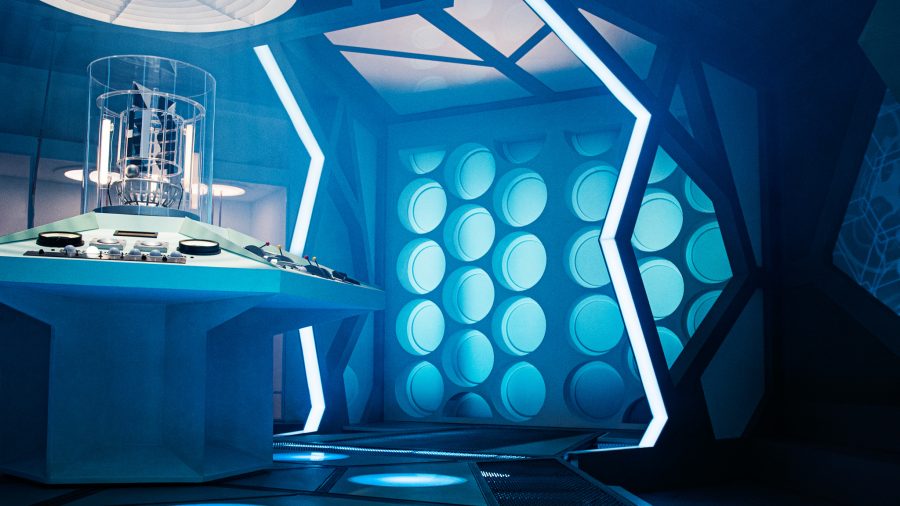 You can, in oth­er words, make a call from inside the TARDIS. The expan­sive inte­ri­or of the Doc­tor's time-trav­el­ing space ship — which, as fans know, mate­ri­al­izes in dif­fer­ent lands and eras as a hum­ble Lon­don police box — is just one of the free vir­tu­al back­grounds now offered by the BBC.
In fact, they've made avail­able not just one TARDIS back­ground but six: the 1980 ver­sion, the 1983 ver­sion, two views of the 2019 ver­sion, and two views of it as it appeared in the 1976 ser­i­al-with­in-the-series The Masque of Man­drago­ra. If none of this means any­thing to you, you might con­sid­er brows­ing the BBC's oth­er vir­tu­al-back­ground cat­e­gories, which fea­ture emp­ty sets from the net­work's oth­er sci­ence-fic­tion pro­duc­tions as well as its sit­coms, light-enter­tain­ment pro­grams, chil­dren's shows, and sports broad­casts.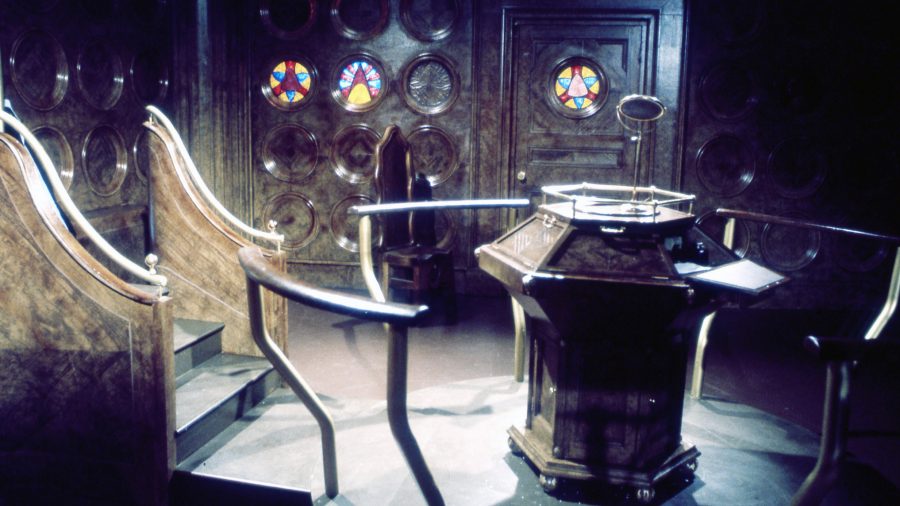 No Brits will be sur­prised at the pres­ence of an entire cat­e­go­ry of back­grounds from the long-run­ning soap opera Eas­t­En­ders: the laun­drette, the Bran­ning Broth­ers car lot, and of course the Queen Vic­to­ria pub. But non-Brits will prob­a­bly opt to make their video calls from famil­iar places cre­at­ed for more wide­ly trav­eled pro­grams, like the din­ing room at Fawl­ty Tow­ers or Eddy and Pat­sy's wine-filled refrig­er­a­tor. Per­son­al­ly, I yield to none — or at least to no oth­er Amer­i­can — in my appre­ci­a­tion of Yes Min­is­ter, a polit­i­cal satire that has only grown more inci­sive over the decades; I'd sure­ly make my calls from one of the five White­hall office sets the BBC has put up. Brows­ing its com­plete selec­tion of vir­tu­al back­grounds, even the most obses­sive British-TV afi­ciona­dos will come across sets from shows of which they've nev­er even heard. Luck­i­ly, many of us now have the time to binge-watch them all.
Relat­ed Con­tent:
Brit­Box Now Stream­ing Now Stream­ing 550 Episodes Doc­tor Who and Many Oth­er British TV Shows
30 Hours of Doc­tor Who Audio Dra­mas Now Free to Stream Online
The BBC Cre­ates Step-by-Step Instruc­tions for Knit­ting the Icon­ic Doc­tor Who Scarf: A Doc­u­ment from the Ear­ly 1980s
42 Hours of Ambi­ent Sounds from Blade Run­ner, Alien, Star Trek and Doc­tor Who Will Help You Relax & Sleep
Cus­tomize Your Zoom Vir­tu­al Back­ground with Free Works of Art
Hayao Miyazaki's Stu­dio Ghi­b­li Releas­es Free Back­grounds for Vir­tu­al Meet­ings: Princess Mononoke, Spir­it­ed Away & More
Based in Seoul, Col­in Mar­shall writes and broad­casts on cities, lan­guage, and cul­ture. His projects include the book The State­less City: a Walk through 21st-Cen­tu­ry Los Ange­les and the video series The City in Cin­e­ma. Fol­low him on Twit­ter at @colinmarshall, on Face­book, or on Insta­gram.