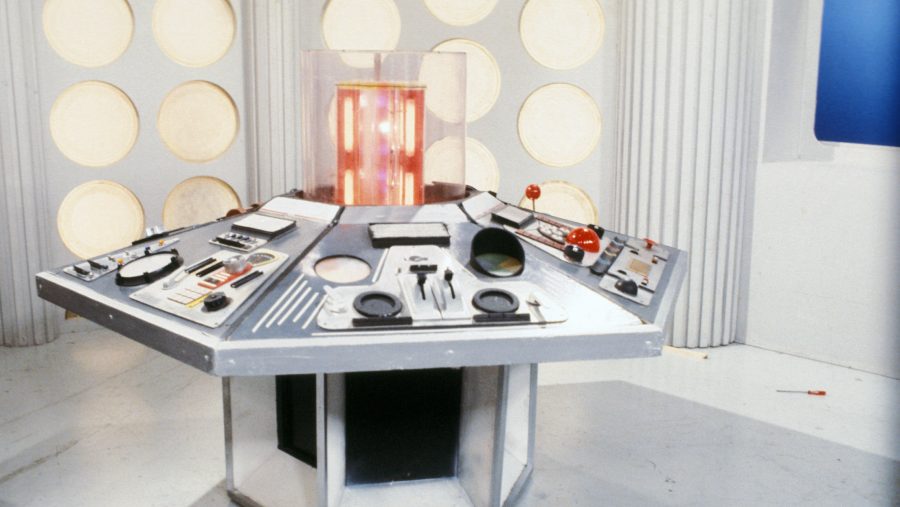 Enthusiasm for British television is a force of nature. That goes even more so for British television fandom outside Britain. All of us have known someone, or indeed been someone, who shifted their cultural allegiances wholesale after watching a single episode of, say, Monty Python's Flying Circus. But even that hugely influential comedy series commands only low-intensity worldwide devotion when set alongside Doctor Who, which has aired on the BBC in one form or another since 1963. One can express one's membership in the global Doctor Who fandom in many ways, now including, in this period of all-digital professional and social interaction, one's choice of virtual backgrounds on Zoom or other videoconferencing software.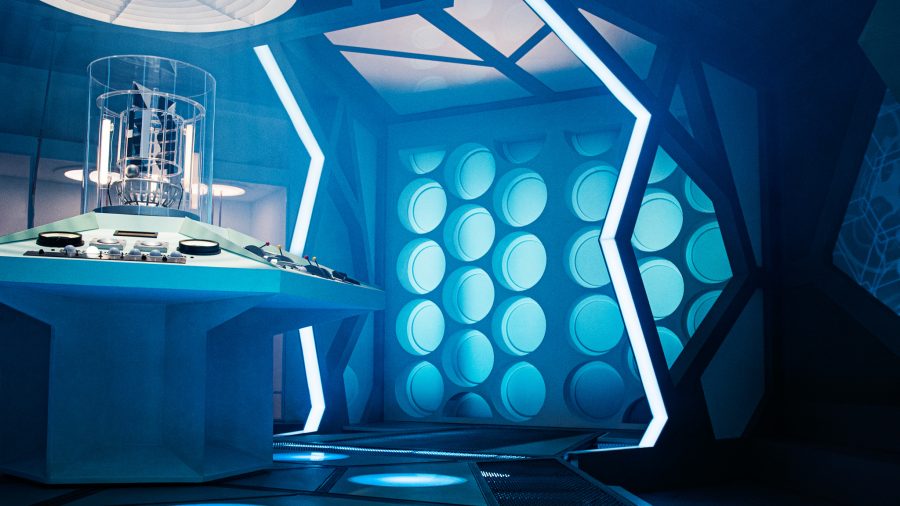 You can, in other words, make a call from inside the TARDIS. The expansive interior of the Doctor's time-traveling space ship — which, as fans know, materializes in different lands and eras as a humble London police box — is just one of the free virtual backgrounds now offered by the BBC.
In fact, they've made available not just one TARDIS background but six: the 1980 version, the 1983 version, two views of the 2019 version, and two views of it as it appeared in the 1976 serial-within-the-series The Masque of Mandragora. If none of this means anything to you, you might consider browsing the BBC's other virtual-background categories, which feature empty sets from the network's other science-fiction productions as well as its sitcoms, light-entertainment programs, children's shows, and sports broadcasts.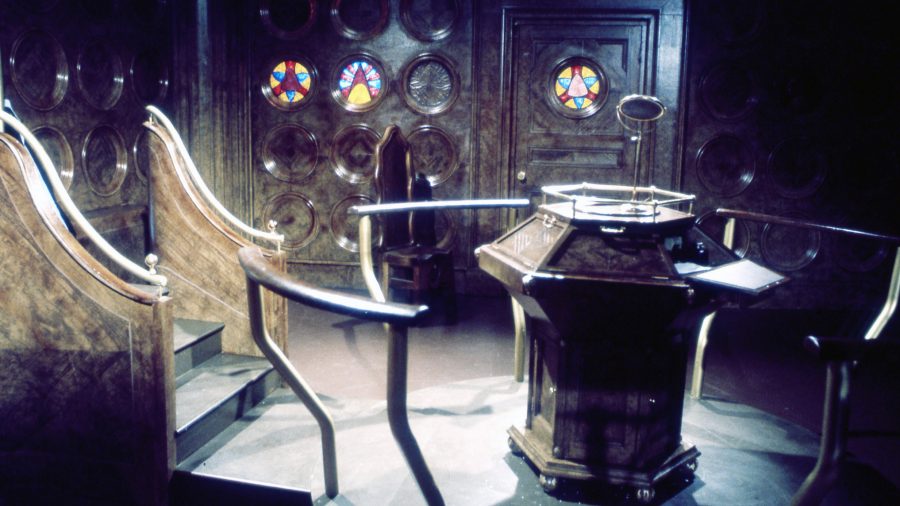 No Brits will be surprised at the presence of an entire category of backgrounds from the long-running soap opera EastEnders: the laundrette, the Branning Brothers car lot, and of course the Queen Victoria pub. But non-Brits will probably opt to make their video calls from familiar places created for more widely traveled programs, like the dining room at Fawlty Towers or Eddy and Patsy's wine-filled refrigerator. Personally, I yield to none — or at least to no other American — in my appreciation of Yes Minister, a political satire that has only grown more incisive over the decades; I'd surely make my calls from one of the five Whitehall office sets the BBC has put up. Browsing its complete selection of virtual backgrounds, even the most obsessive British-TV aficionados will come across sets from shows of which they've never even heard. Luckily, many of us now have the time to binge-watch them all.
Related Content:
BritBox Now Streaming Now Streaming 550 Episodes Doctor Who and Many Other British TV Shows
30 Hours of Doctor Who Audio Dramas Now Free to Stream Online
The BBC Creates Step-by-Step Instructions for Knitting the Iconic Doctor Who Scarf: A Document from the Early 1980s
42 Hours of Ambient Sounds from Blade Runner, Alien, Star Trek and Doctor Who Will Help You Relax & Sleep
Customize Your Zoom Virtual Background with Free Works of Art
Hayao Miyazaki's Studio Ghibli Releases Free Backgrounds for Virtual Meetings: Princess Mononoke, Spirited Away & More
Based in Seoul, Colin Marshall writes and broadcasts on cities, language, and culture. His projects include the book The Stateless City: a Walk through 21st-Century Los Angeles and the video series The City in Cinema. Follow him on Twitter at @colinmarshall, on Facebook, or on Instagram.