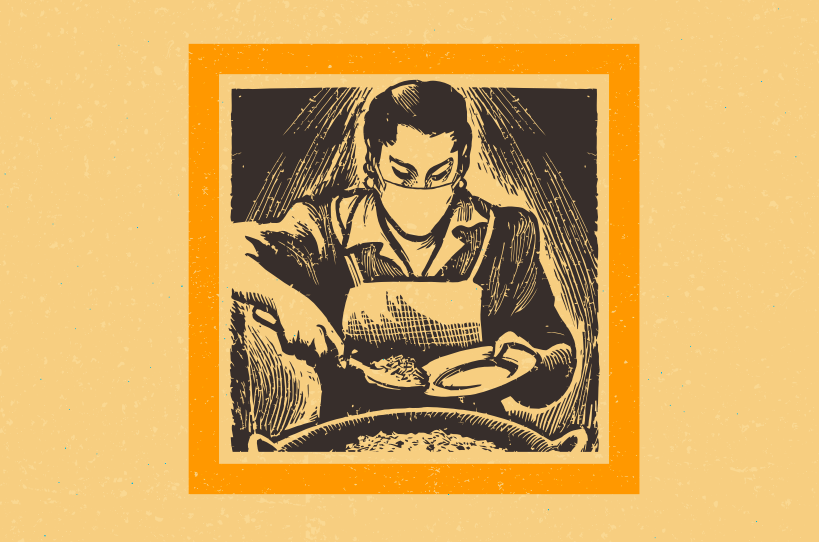 There are too many competing stories to tell about the pandemic for any one to take the spotlight for long, which makes coming to terms with the moment especially challenging. Everything seems in upheaval—especially in parts of the world where rampant corruption, ineptitude, and authoritarian abuse have worsened and prolonged an already bad situation. But if there's a lens that might be wide enough to take it all in, I'd wager it's the story of food, from manufacture, to supply chains, to the table.
The ability to dine out serves as a barometer of social health. Restaurants are essential to normalcy and neighborhood coherence, as well as hubs of local commerce. They now struggle to adapt or close their doors. Food service staff represent some of the most precarious of workers. Meanwhile, everyone has to eat. "Some of the world's best restaurants have gone from fine dining to curbside pickups," writes Rico Torres, Chef and Co-owner of Mixtli. "At home, a renewed sense of self-reliance has led to a resurgence of the home cook."
Some, amateurs and professionals both, have returned their skills to the community, cooking for protestors on the streets, for example. Others have turned a newfound passion for cooking on their families. Whatever the case, they are all doing important work, not only by feeding hungry bellies but by engaging with and transforming culinary traditions. Despite its essential ephemerality, food preserves memory, through the most memory-intensive of our senses, and through recipes passed down for generations.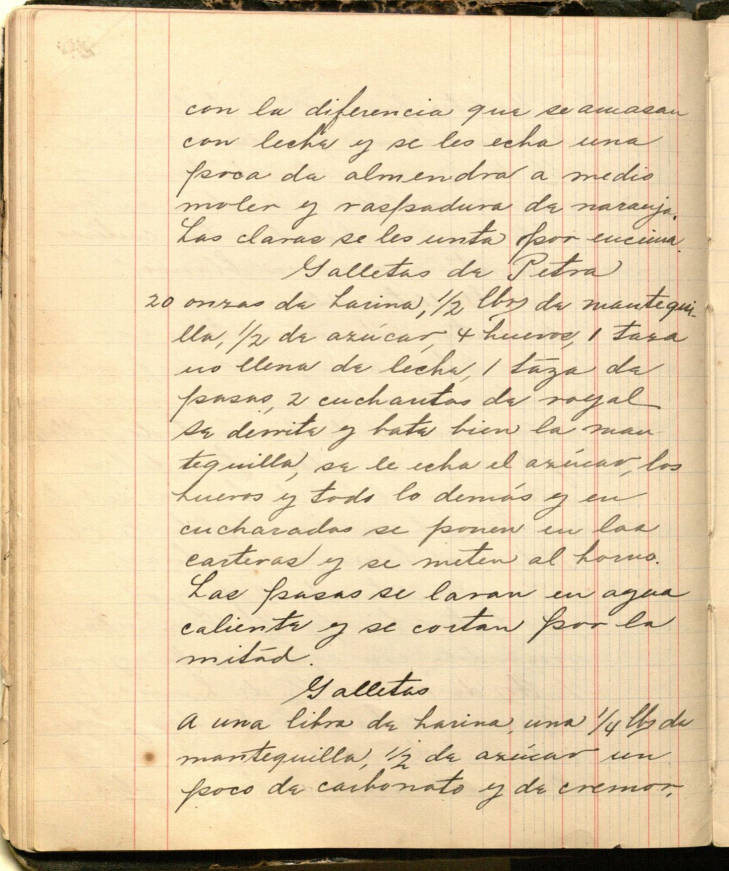 Recipe collections are also sites of cultural exchange and conflict. Such has been the case in the long struggle to define the essence of authentic Mexican food. You can learn more about that argument in our previous post on a collection of traditional (and some not-so-traditional) Mexican cookbooks which are being digitized and put online by researchers at the University of Texas San Antonio (UTSA). Their collection of over 2,000 titles dates from 1789 to the present and represents a vast repository of knowledge for scholars of Mexican cuisine.
But let's be honest, what most of us want, and need, is a good meal. It just so happens, as chefs now serving curbside will tell you, that the best cooking (and baking) learns from the cooking of the past. In observance of the times we live in, the UTSA Libraries Special Collections has curated many of the historic Mexican recipes in their collection as what they call "a series of mini-cookbooks" titled "Recetas: Cocindando en los Tiempos del Coronavirus."
Because many in our communities have found themselves in the kitchen during the COVID-19 pandemic during stay-at-home orders, we hope to share the collection and make it even more accessible to those looking to explore Mexican cuisine.
These recipes, now being made available as e-cookbooks, have been transcribed and translated from handwritten manuscripts by archivists who are passionate about this food. Perhaps in honor of Laura Esquivel's Like Water for Chocolate—whose novel "paints a narrative of family and tradition using Mexico's deep connection to cuisine"—the collection has "saved the best for first" and begun with the dessert cookbook. They'll continue the reverse order with Volume 2, main courses, and Volume 3, appetizers & drinks.
Endorsed by Chef Torres, the first mini-cookbook modernizes and translates the original Spanish into English, and is available in pdf or epub. It does not modernize more traditional ways of cooking. As the Preface points out, "many of the manuscript cookbooks of the early 19th century assume readers to be experienced cooks." (It was not an occupation undertaken lightly.) As such, the recipes are "often light on details" like ingredient lists and step-by-step instructions. As Atlas Obscura notes, the recipe above for "'Petra's cookies' calls for "'one cup not quite full of milk.'"
"We encourage you to view these instructions as opportunities to acquire an intuitive feel for your food," the archive writes. It's good to learn new habits. Whatever else it is now—community service, chore, an exercise in self-reliance, self-improvement, or stress relief—cooking is also creating new ways of remembering and connecting across new distances of time and space, working with the raw materials we have at hand. Download the first Volume of the UTSA cookbook series, Postres: Guardando Lo Mejor Para el Principio, here and look for more "Cooking in the Time of Coronavirus" recipes coming soon.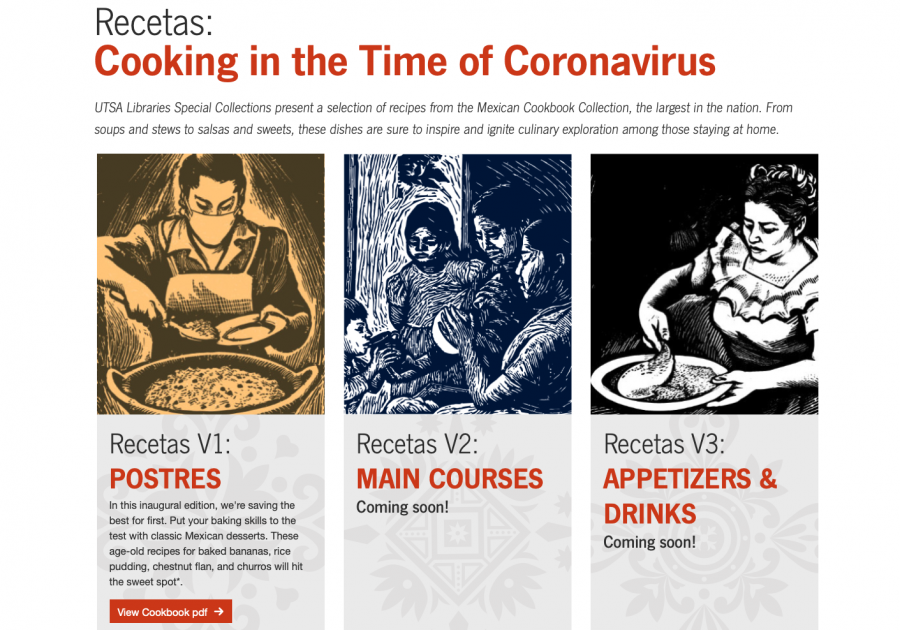 Related Content:
An Archive of Handwritten Traditional Mexican Cookbooks Is Now Online
An Archive of 3,000 Vintage Cookbooks Lets You Travel Back Through Culinary Time
82 Vintage Cookbooks, Free to Download, Offer a Fascinating Illustrated Look at Culinary and Cultural History
Josh Jones is a writer and musician based in Durham, NC. Follow him at @jdmagness