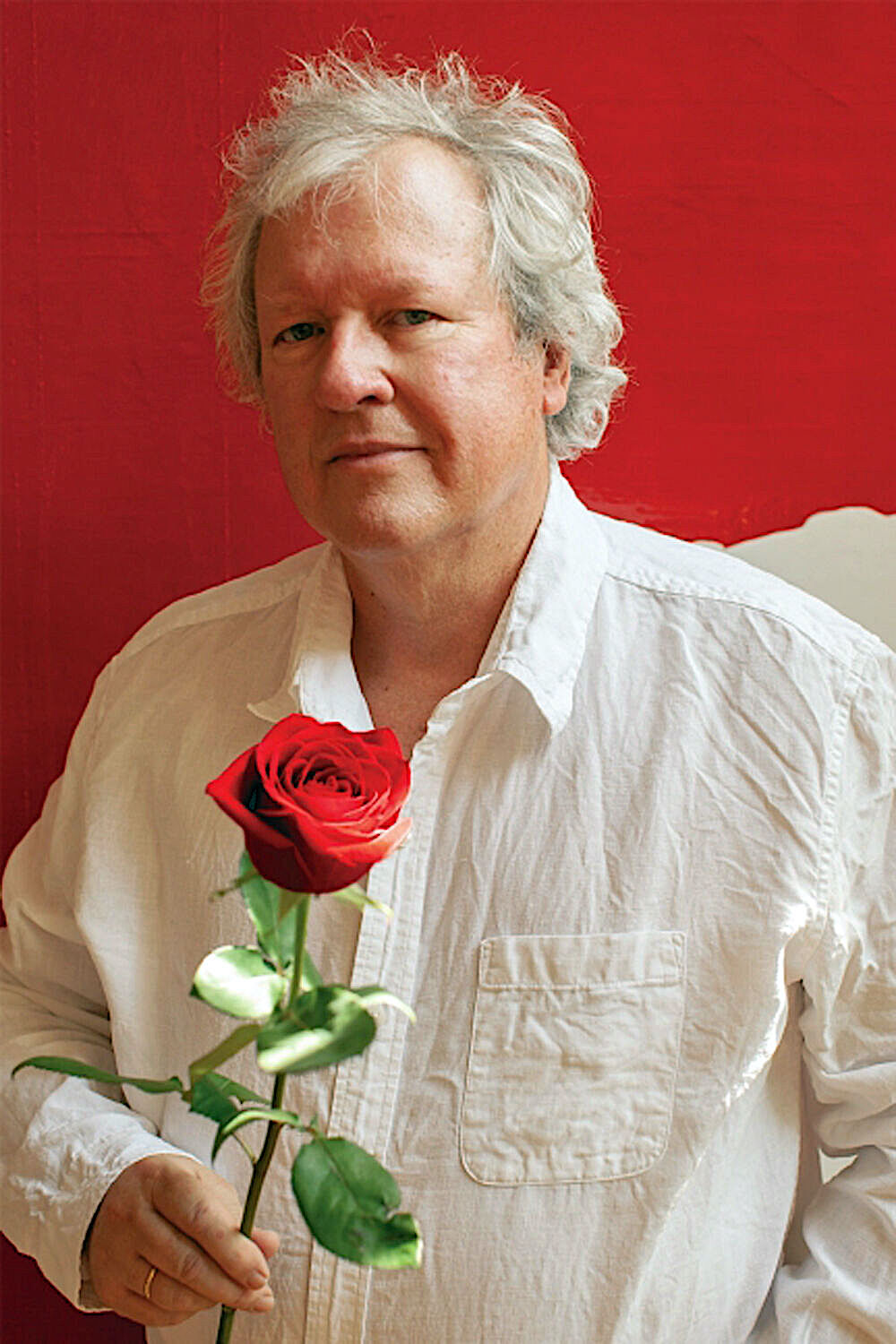 Chris founded Talking Heads in the early '70s with his wife Tina Weymouth and David Byrne, and he focuses heavily on these early years of his career in his new memoir Remain in Love, describing it as very much a group effort, even though they intentionally put the spotlight on David, who in turn pretty early on announced that he had to write all the lyrics, that he couldn't sing other people's songs.
On the Nakedly Examined Music Podcast, Mark Linsenmayer interviews songwriters about their creative decision-making, and in this interview, Chris tells how he and Tina and David collaborated on lyrics for their early single "Psycho Killer," and then how Chris' lyrics were used for "Warning Sign," a song (played in full as part of the podcast) that appeared on the Heads' second album, 1978's More Songs About Buildings and Food.
Also surprising is that Chris and Tina's spin-off band, Tom Tom Club, formed in an interval when both David and the Heads' lead guitarist Jerry Harrison wanted to pause Talking Heads to record solo albums, actually had its best-selling single, "Genius of Love," prior to the Talking Heads real financial success with hits like "Burning Down the House" and "And She Was."
The interview includes a detailed treatment of the composition and arrangement of two Tom Tom Club songs that are also played in full: "Bamboo Town," a reggae-inspired track from their second album Close to the Bone (1983); and "Who Feelin' It," a dance track replete with record scratch percussion from The Good the Bad and the Funky (2000). This song was later remixed by The interview concludes with a song that Chris sings: the title track from Tom Tom Club's most recent release, Downtown Rockers (2012).
Both these last two tracks have as their main lyrics lists of artists that Chris and Tina wanted to pay tribute to, both in influencing their musical sensibilities and/or playing shows with them at CBGB's during their formative years as Talking Heads in New York City. Chris' book gives us a vivid glimpse of that scene, as well as the excitement of their first album, working with Brian Eno, their first European tour, and other milestones all the way up to their induction into the Rock and Roll Hall of Fame in 2002, which was their first time playing together since the group's split in 1991.
For more Nakedly Examined Music in-depth interviews about songwriting, arrangement, and the musical life, visit nakedlyexaminedmusic.com.
Mark Linsenmayer is also the host of The Partially Examined Life Philosophy Podcast and Pretty Much Pop: A Culture Podcast. He releases music under the name Mark Lint.