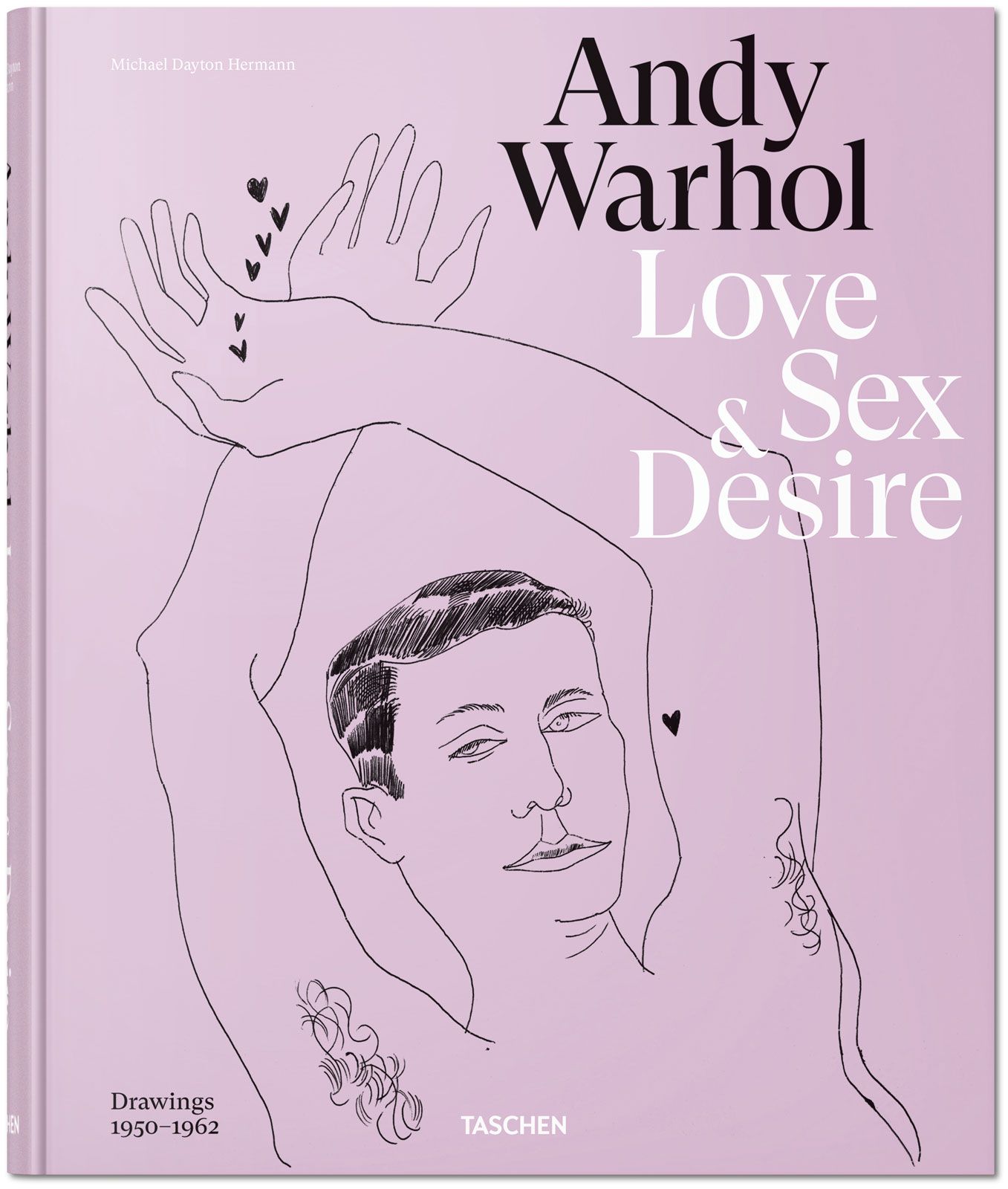 It's not the ingredients that sell the product. It's how Warhol makes you feel about the product. 

—Young and Rubicam employee, circa early 1950s
It did not take Andy Warhol long to find the status he sought as a young man. Shortly after moving to New York City in 1949, he established himself as one of the highest paid freelance illustrators of the period.
His whimsical, eye-catching line drawings for various luxury brands appeared in such high profile publications as Vogue and Harper's Bazaar.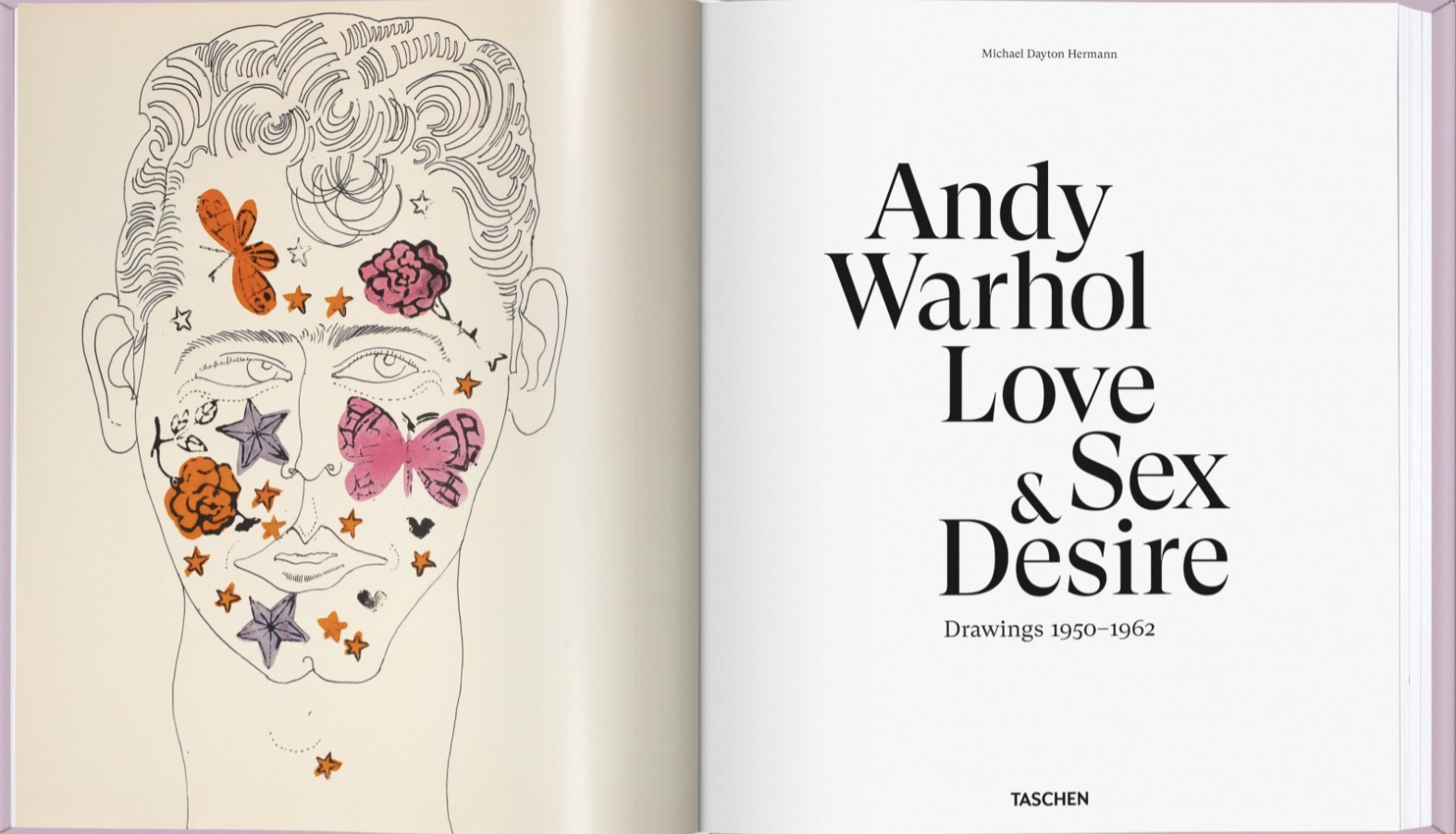 The sense of prettiness and play that animated his pictures of shoes, cats, and perfume bottles is evident in the 1000-some homoerotic drawings he produced during the same time, but those proved to be a tougher sell.
In an era when sodomy was judged to be a felony in every state, full-frontal male nudity was considered obscene, and the art world was in the thrall of the macho Abstract Expressionists, Warhol had difficulty finding a gallery to show his gentle depictions of gay intimacy.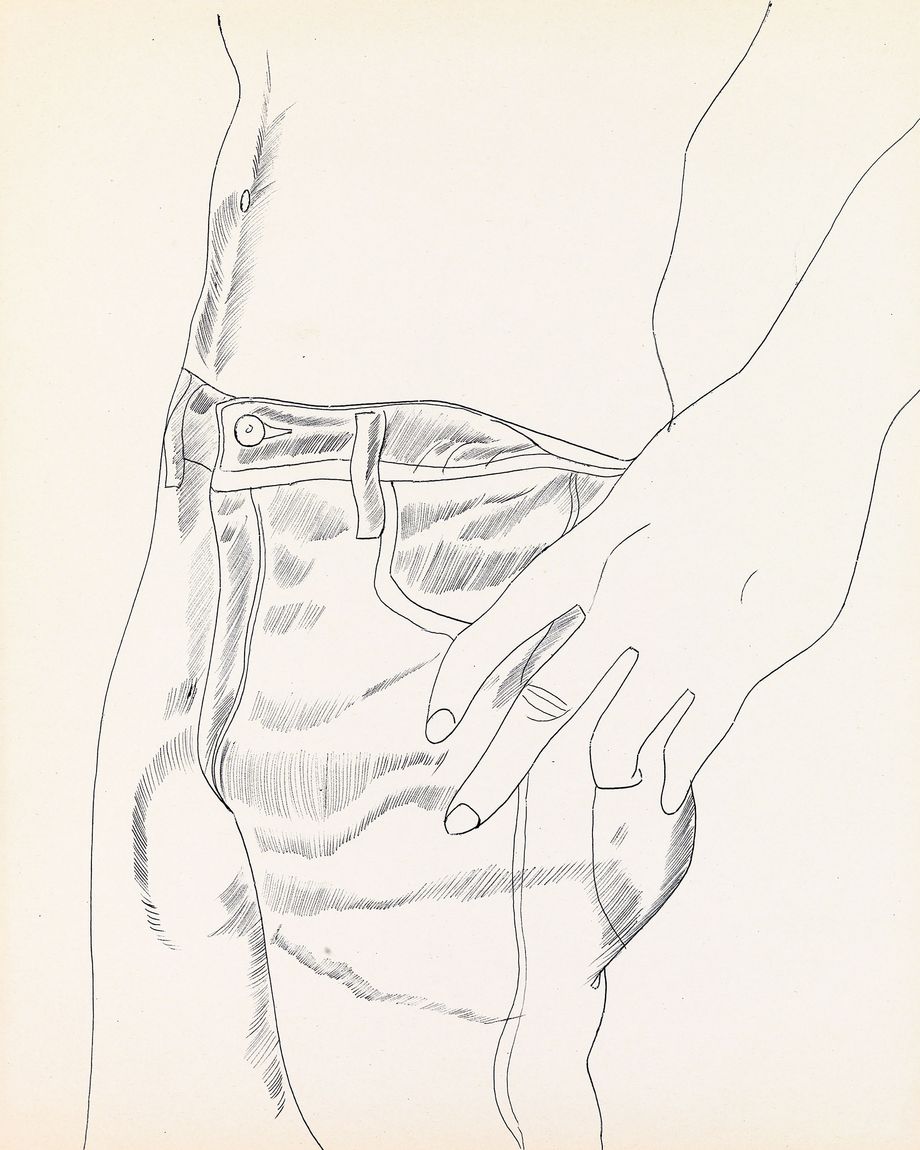 Finally, a personal connection at the Bodley Gallery on New York's Upper East Side agreed to host a small exhibition, opening Studies for a Boy Book by Andy Warhol on Valentine's Day 1956.
The drawings were reminiscent of Warhol favorite Jean Cocteau's sketches' in both subject matter and cleanly executed line. His models were friends, lovers, assistants, and other scenemakers.
Warhol's friend, Robert Fleischer, a stationery buyer at Bergdorf Goodman's, recalled:
He used to come over to my apartment on 76th Street. He used to come quite often. He always wanted to sketch me. At the same time, just about that time, I became a model. I was photographed a lot, and I was in retailing but earned part of my income by modeling and Andy used to sketch and sketch and sketch and sketch… He said he was going to do what he called his 'Boy Book,' and he wanted all of us to pose nude, and we did. There was loads of us… Andy loved to sketch models and very intimate sexual acts. Really! 
Warhol's ambition to publish a monograph of A Boy Book went unrealized during his lifetime, but 300 of the drawings appear in Taschen's just-released Andy Warhol. Love, Sex, and Desire. Drawings 1950–1962. (You can purchase the book directly from Taschen here or on Amazon.)
The collection also features essays by biographer Blake Gopnik and critic Drew Zeiba, as well as poems by James Baldwin, Thom Gunn, Harold Norse, Allen Ginsberg, and Essex Hemphill.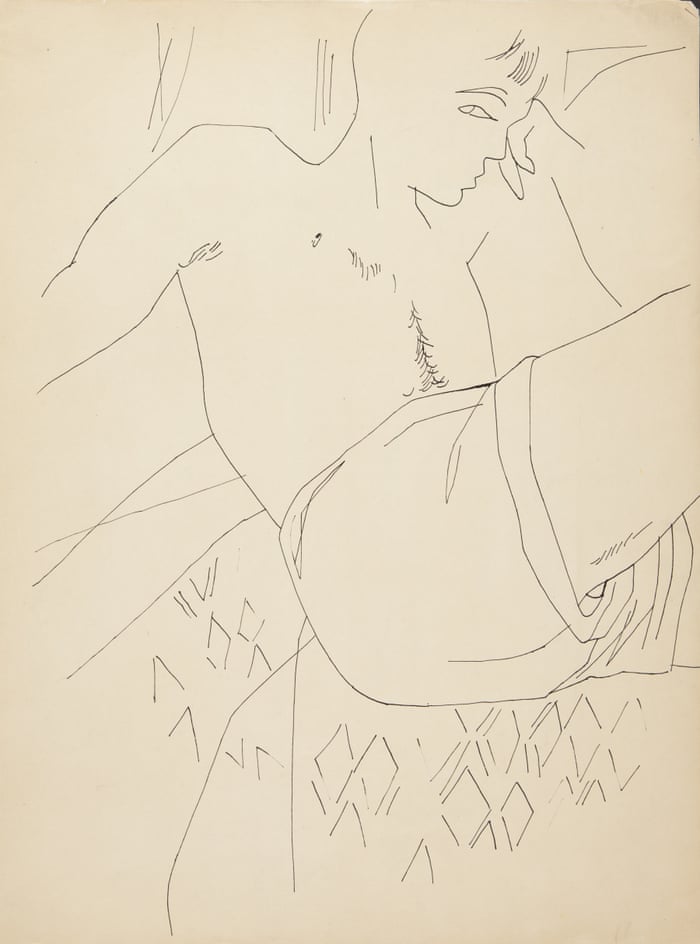 Warhol's first studio assistant, antiquarian and illustrator Vito Giallo, remembered Warhol during this period: "He never considered himself a fine artist but he wished he could be. We often talked about that."
As Michael Dayton Hermann, who edited Andy Warhol. Love, Sex, and Desire. Drawings 1950–1962 observes:
Collectively, the hundreds of drawings Warhol made from life during this period provide a touching portrait of the one person not depicted in any of them—Andy Warhol.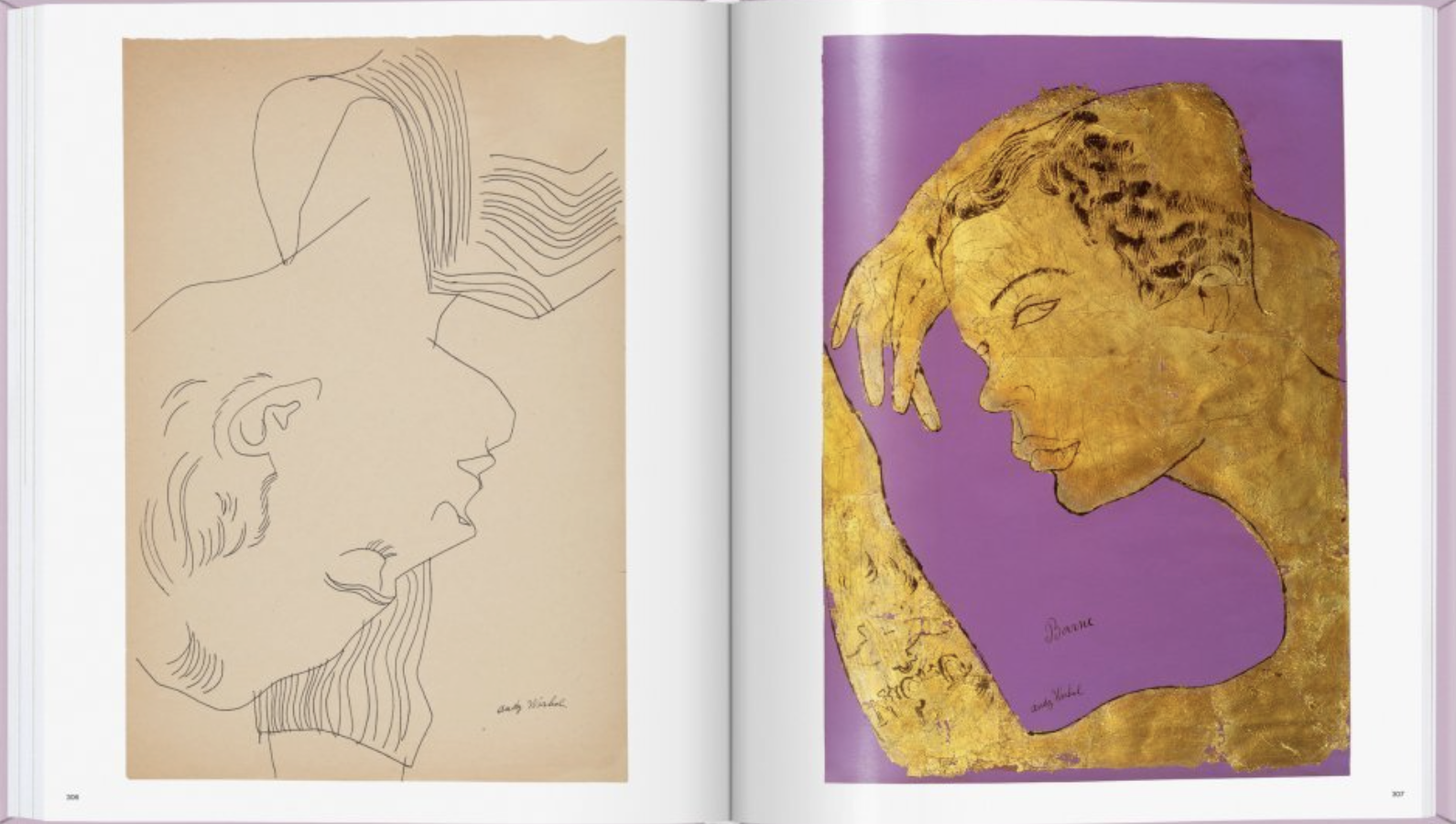 Related Content: 
130,000 Photographs by Andy Warhol Are Now Available Online, Courtesy of Stanford University
When Andy Warhol & Edie Sedgwick, the First Couple of Pop Art, Made an Odd Appearance on the Merv Griffin Show (1965)
Take a Virtual Tour of the Andy Warhol Exhibition at the Tate Modern
Ayun Halliday is an author, illustrator, theater maker and Chief Primatologist of the East Village Inky zine. She most recently appeared as a French Canadian bear who travels to New York City in search of food and meaning in Greg Kotis' short film, L'Ourse.  Follow her @AyunHalliday.