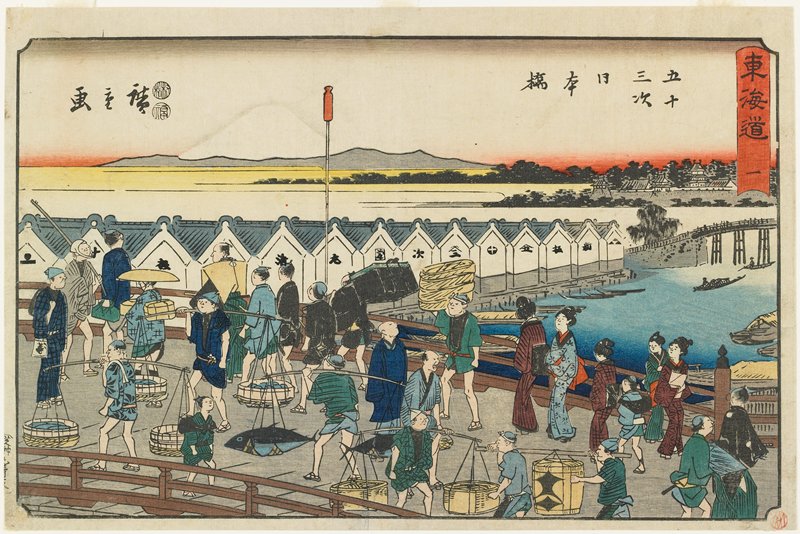 For 200 years, beginning in the 1630s, Japan closed itself off from the world. In its capital of Edo the country boasted the largest city in existence, and among its population of more than a million not a single one was foreign-born. "Practically the only Europeans to have visited it were a handful of Dutchmen," writes professor of Japanese history Jordan Sand in a new London Review of Books piece, "and so it would remain until the mid-19th century. No foreigners were permitted to live or trade on Japanese soil except the Dutch and Chinese, who were confined to enclaves in the port of Nagasaki, 750 miles from Edo. No Japanese were permitted to leave: those who disobeyed did so on pain of death."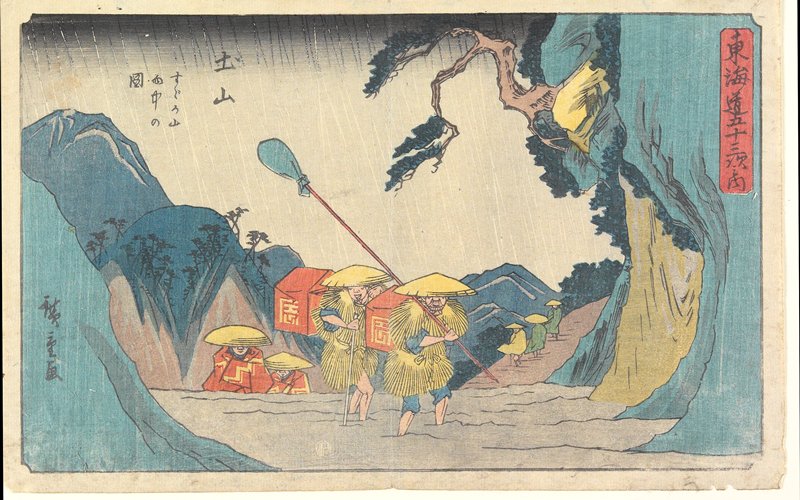 These centuries of isolation in the Japanese capital — known today as Tokyo — thus produced next to nothing in the way of Westerner-composed accounts. But "the people of Edo themselves left a rich archive," Sand notes, given the presence among them of no few individuals highly skilled in the literary and visual arts.
Such notable Edo chroniclers include Andō Hiroshige, the samurai-descended son of a fireman who grew up to become Utagawa Hiroshige, or simply Hiroshige, one of the last masters of the ukiyo-e woodblock-printing tradition.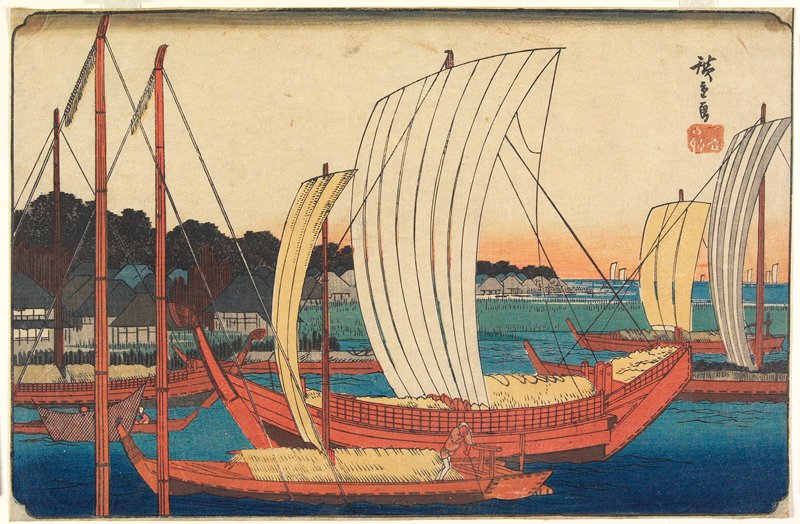 Hiroshige's late "pictures of the floating world" are among the most vivid images of life in Japan just before it reopened, works that Sand quotes art historian Timon Screech as claiming "attest to a new sense of Edo's place in the world." For the historiographical view of the sakoku (or "closed country") policy has long since come in for revision. The Japan of the mid-17th to late 19th century may not actually have been as closed as all that, or at least not as free of foreign influence as previously assumed. The evidence for this proposition includes Hiroshige's ukiyo-e prints, especially his late series of masterworks One Hundred Famous Views of Edo.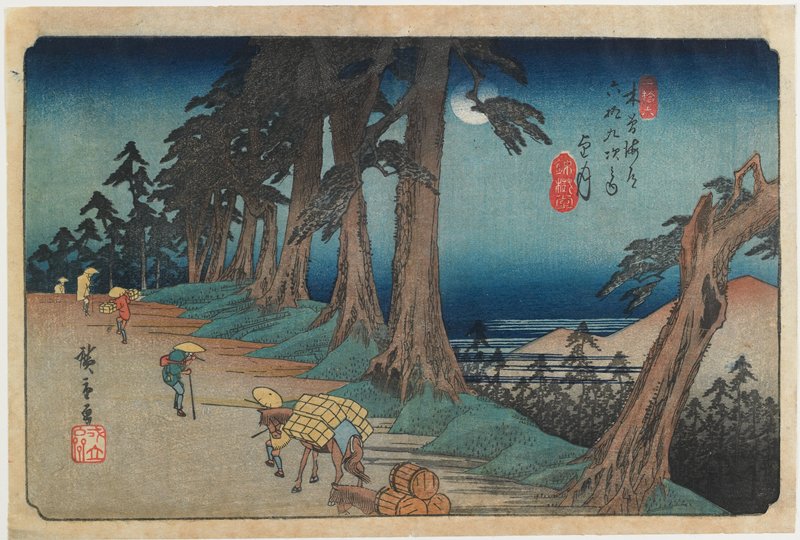 Now, thanks to the Minneapolis Institute of Art's digital collection, you can take as long and as close a look as you'd like at — and even download — more than 1,000 of his works. That's an impressive number for a single institution, but bear in mind that Hiroshige produced about 8,000 pieces in his lifetime, capturing not just the attractions of Edo but views from all over his homeland as he knew it, which had already begun to vanish in the last years of his life. More than a century and a half on, the coronavirus pandemic has prompted Japan to put in place entry restrictions that, for many if not most foreigners around the world, have effectively re-closed the country. Japan itself has changed a great deal since the mid-19th century, but to much of the world it has once again become a land of wonders accessible only through its art. Explore 1,000+ woodblock prints by Hiroshige here.
Related Content:
Download Hundreds of 19th-Century Japanese Woodblock Prints by Masters of the Tradition
The Met Puts 650+ Japanese Illustrated Books Online: Marvel at Hokusai's One Hundred Views of Mount Fuji and More
Download 2,500 Beautiful Woodblock Prints and Drawings by Japanese Masters (1600-1915)
Enter a Digital Archive of 213,000+ Beautiful Japanese Woodblock Prints
The Real Locations of Ukiyo-e, Historic Japanese Woodblock Prints, Plotted on a Google Map
1,000+ Historic Japanese Illustrated Books Digitized & Put Online by the Smithsonian: From the Edo & Meji Eras (1600-1912)
Based in Seoul, Colin Marshall writes and broadcasts on cities, language, and culture. His projects include the Substack newsletter Books on Cities, the book The Stateless City: a Walk through 21st-Century Los Angeles and the video series The City in Cinema. Follow him on Twitter at @colinmarshall or on Facebook.