Halloween came early this year!
Last week, Mary Shelley's House of Frankenstein opened its doors in Bath, England, mere steps from the infinitely more staid Jane Austen Centre.
Both authors had a connection to Bath, a popular tourist destination since 43 CE, as evidenced by the ruins of the Roman thermal spa that give the city its name and UNESCO World Heritage Site status.
Austen lived there between 1801 and 1806, and used it as a setting for both Persuasion and Northanger Abbey.
The teenaged Shelley's residence was briefer, but eventful, and creatively fertile.
It was here that she wed poet Percy Bysshe Shelley, learned of the suicides of his pregnant first wife and her own half-sister, attended the birth of her illegitimate step-niece (daughter of Lord Byron), attended lectures on galvanism, or reanimation via electrical current… and wrote the majority of Frankenstein.
Bath has long mined its connection to Austen, but in embracing Shelley, it stands to diversify the sort of literary pilgrims it appeals to.
Visitors to the Jane Austen Centre can try on bonnets, exchange witty repartee with one of her characters, nibble scones with Dorset clotted cream in the tea room, and participate in an annual costume promenade.
Meanwhile, over at the House of Frankenstein, expect ominous, unsettling soundscapes, shocking special effects, ghoulish interpreters in blood-spattered aprons, "bespoke scents," a "dank, foreboding basement experience" and an 8-foot automaton of you-know-who.
(No, not Mary Shelley!)
Coming soon — Victor Frankenstein's "miserable attic quarters" repackaged as an escape room "strewn with insane equations, strange artefacts, and miscellaneous body parts."
Co-founder Chris Harris explains the creators' immersive philosophy:
We are trying to play on people's fears, but we're not taking ourselves massively seriously. With Mary Shelley's House of Frankenstein, we are creating an experience that, hopefully, people will really enjoy in a visceral way. We want them to come out feeling that the experience was unnerving, but also feeling happy. That's the ultimate aim.
The BBC reports that the attraction also promises to explore Shelley's "tragic personal life, literary career and the novel's continuing relevance today in regards to popular culture, politics, and science."
May not be suitable for children (or timorous Austen fans) as it contains "ominous and foreboding audio and visual effects, darkened environments and some scenes and depictions of a disturbing nature."
Lovers of Pride and Prejudice and Zombies, however, should be sure to exit through the gift shop.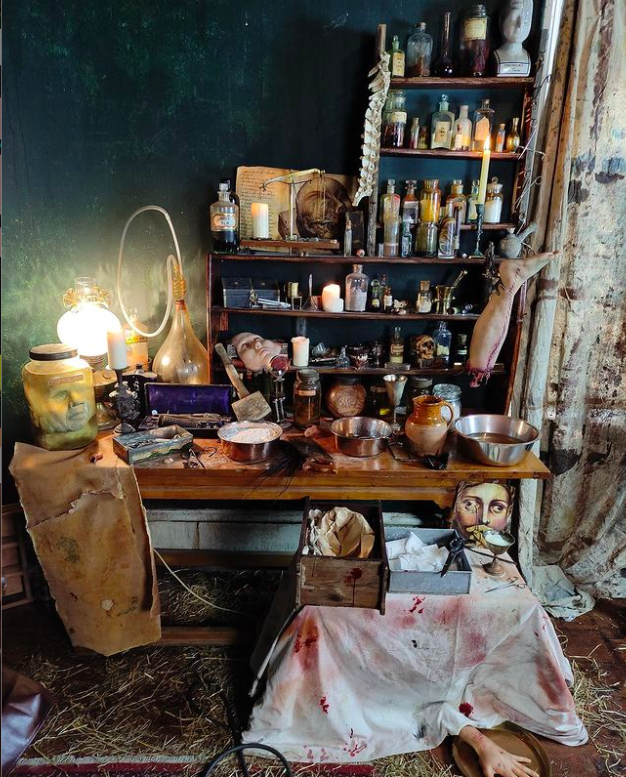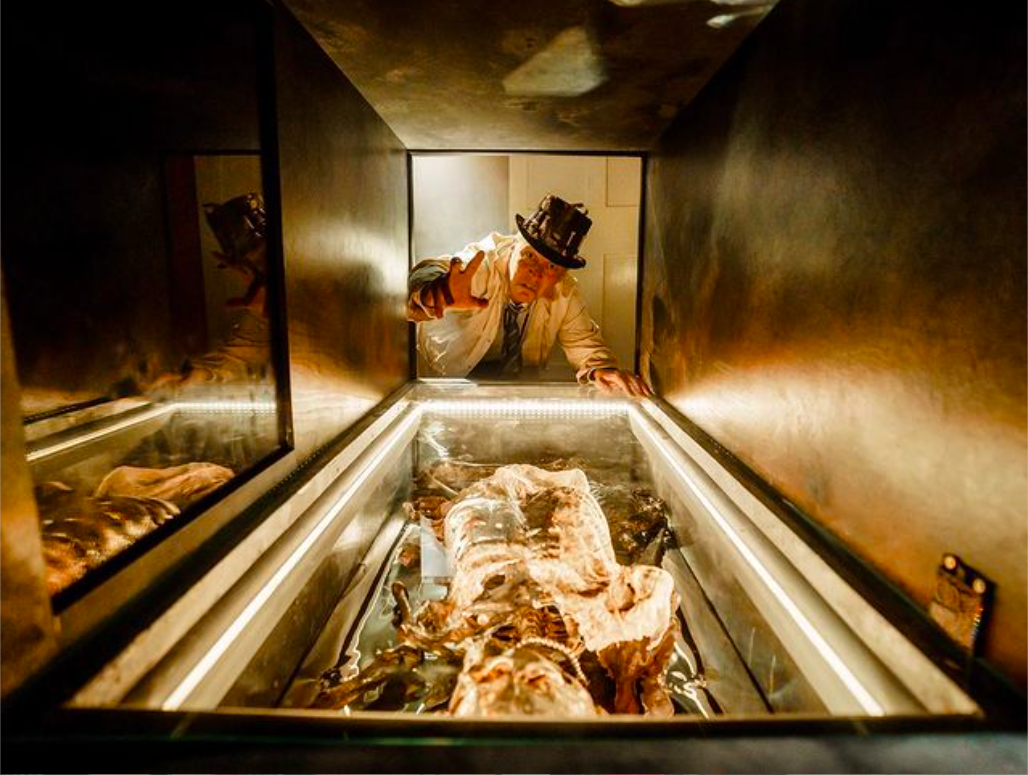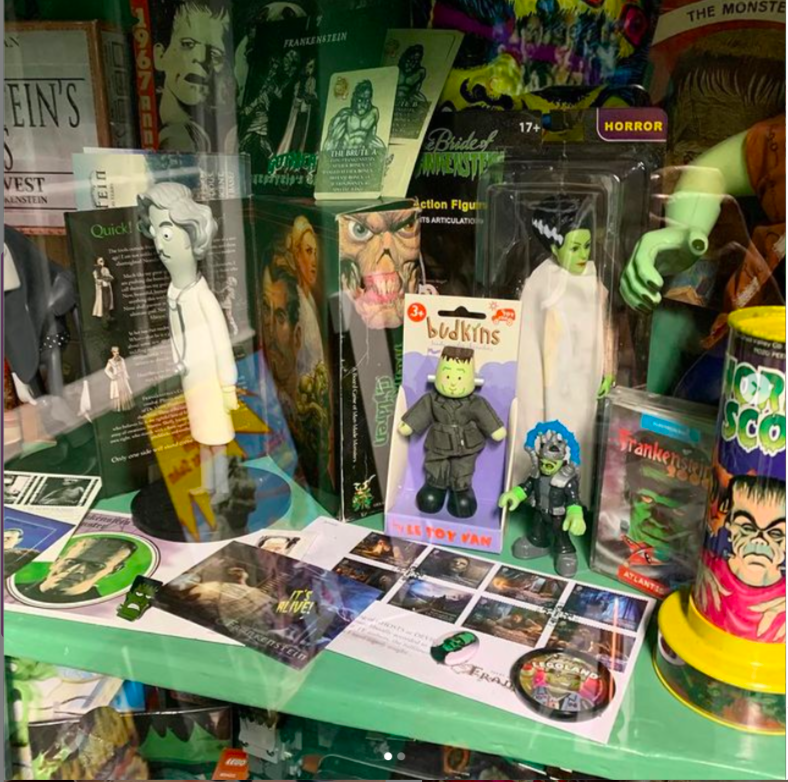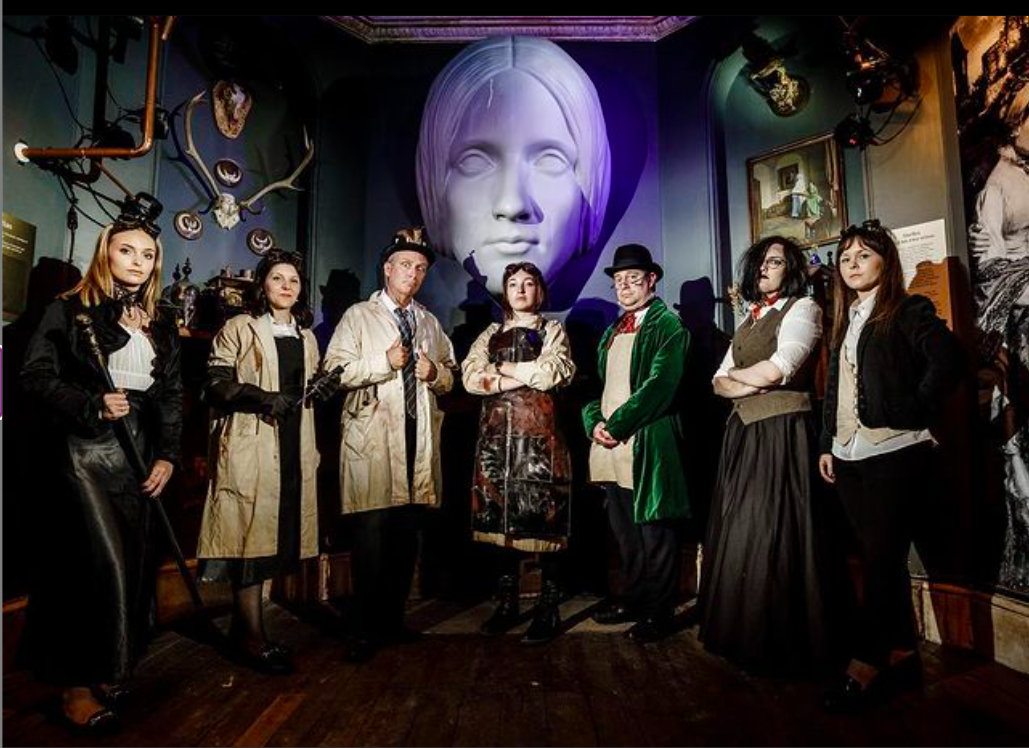 Visit the House of Frankenstein on Instagram where the weekly #FrankensteinFollowerFriday should appeal to monster movie buffs of all ages.
Related Content: 
Reading Mary Shelley's Frankenstein on Its 200th Anniversary: An Animated Primer to the Great Monster Story & Technology Cautionary Tale
Watch the First Film Adaptation of Mary Shelley's Frankenstein (1910): It's Newly Restored by the Library of Congress
Mary Shelley's Handwritten Manuscript of Frankenstein: This Is "Ground Zero of Science Fiction," Says William Gibson
Ayun Halliday is an author, illustrator, theater maker and Chief Primatologist of the East Village Inky zine.  Follow her @AyunHalliday.