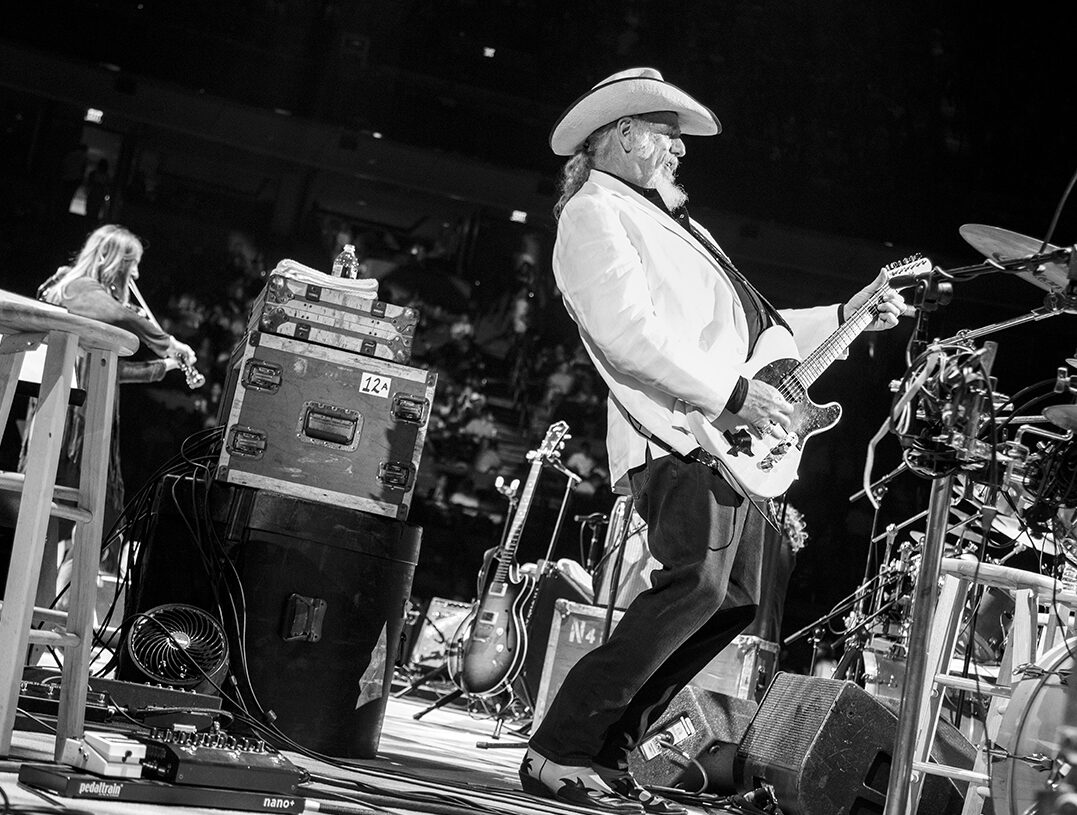 This week's Nakedly Examined Music podcast features the Grammy-winning Texas swing band, Asleep at the Wheel, which Ray founded in 1969. They've released 26 albums of original tunes and classic covers while touring constantly, with Ray being the only consistent member through their various line-ups.
Your host Mark Linsenmayer talks with Ray about the title track from Half a Hundred Years (2021), "Pedernales Stroll" from Keepin' Me Up Nights (1990), and "Am I High" from The Wheel (1977). Intro: "The Letter (That Johnny Walker Read)" from Texas Gold (1975). Closer: "The Road Will Hold Me Tonight" feat. Emmylou Harris and Willie Nelson, recorded in the early 80s but only released now on the new album. Learn more at asleepatthewheel.com.
Watch the video for "Half a Hundred Years." Watch "Am I High?" live on 80s TV. Here's the band live recently at the Paste Studio and playing their 25th Anniversary show on Austin City Limits in 1996. Their most famous tune is "Hot Rod Lincoln." Here they are with Willie Nelson. Here's a very old TV performance of "Take Me Back to Tulsa." Hear all of "The Letter (That Johnny Walker Read)."
Image by Mike Shore.
Nakedly Examined Music is a podcast hosted by Mark Linsenmayer, who also hosts The Partially Examined Life Philosophy Podcast, Pretty Much Pop: A Culture Podcast, and Philosophy vs. Improv. He releases music under the name Mark Lint.