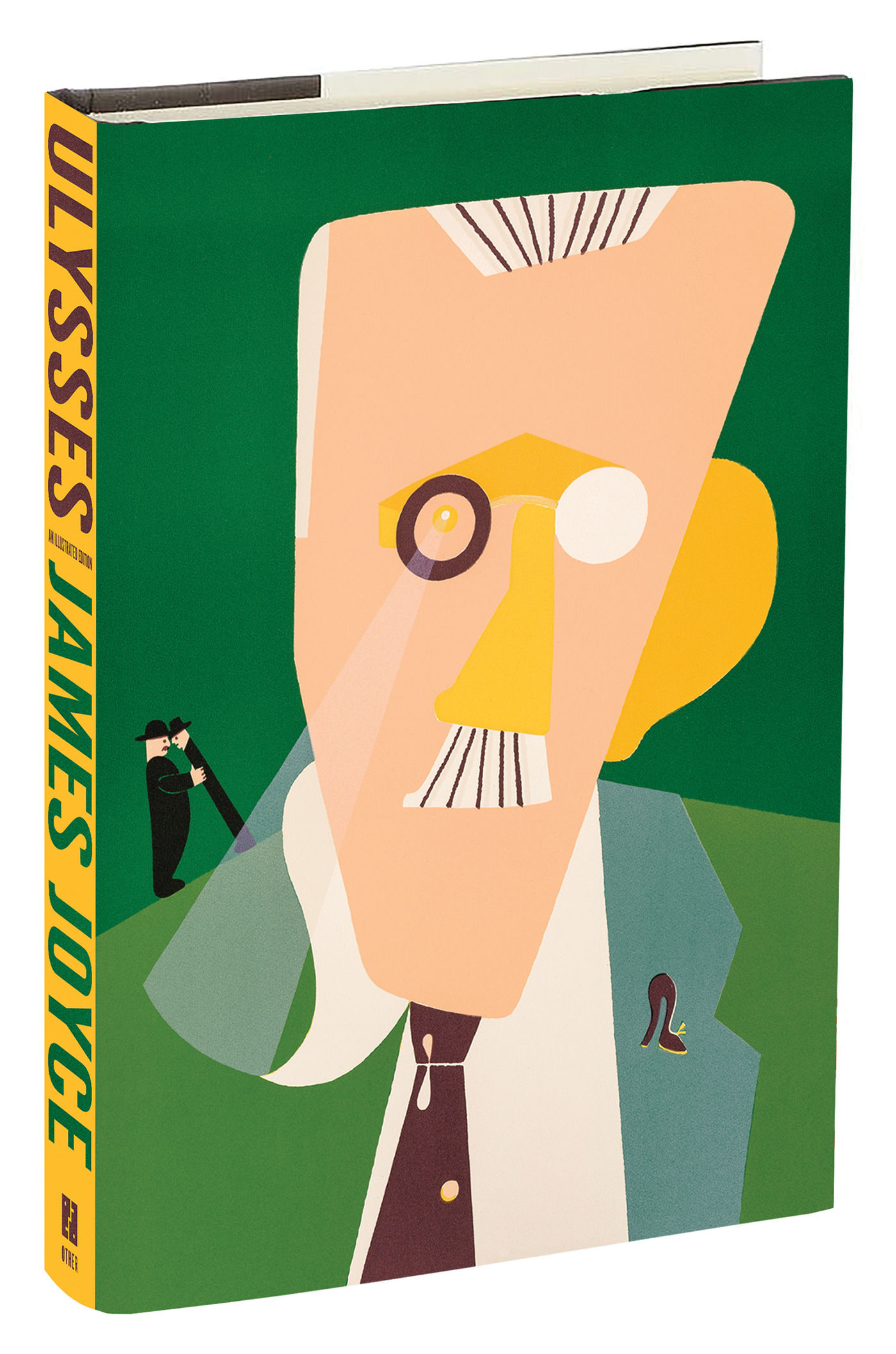 This year will see the long-delayed pub­li­ca­tion of a ver­sion of Ulysses that Joyce did­n't want you to read — not James Joyce, mind you, but the author's grand­son Stephen Joyce. Up until his death in 2020, Stephen Joyce opposed the pub­li­ca­tion of his grand­fa­ther's best-known book in an illus­trat­ed edi­tion. But he only retained the pow­er actu­al­ly to pre­vent it until Ulysses' 2012 entry into the pub­lic domain, which made the work freely usable to every­one who want­ed to. In this case, "every­one" includes such nota­bles as neo-fig­u­ra­tive artist Eduar­do Arroyo, described by the New York Times' Raphael Min­der as "as one of the great­est Span­ish painters of his gen­er­a­tion."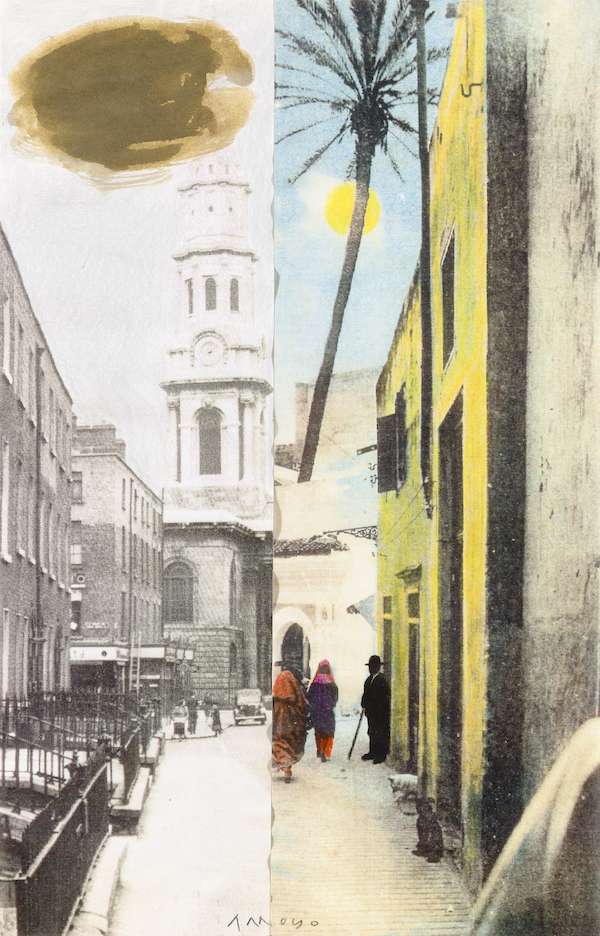 At the time of Ulysses' copy­right expi­ra­tion, Arroyo had long since fin­ished his own set of more than 300 illus­tra­tions for Joyce's cel­e­brat­ed and famous­ly intim­i­dat­ing nov­el. Arroyo not­ed in a 1991 essay, writes Min­der, that "imag­in­ing the illus­tra­tions kept him alive when he was hos­pi­tal­ized in the late 1980s for peri­toni­tis, an inflam­ma­tion of the abdom­i­nal lin­ing."
The ini­tial hope was for an Arroyo-illus­trat­ed edi­tion to mark the 50th anniver­sary of Joyce's death in 1991, but with­out the per­mis­sion of the author's estate, the project had to be put on hold for a cou­ple of decades. When that time came, it was tak­en up again by two pub­lish­ers, Barcelon­a's Galax­ia Guten­berg and New York's Oth­er Press.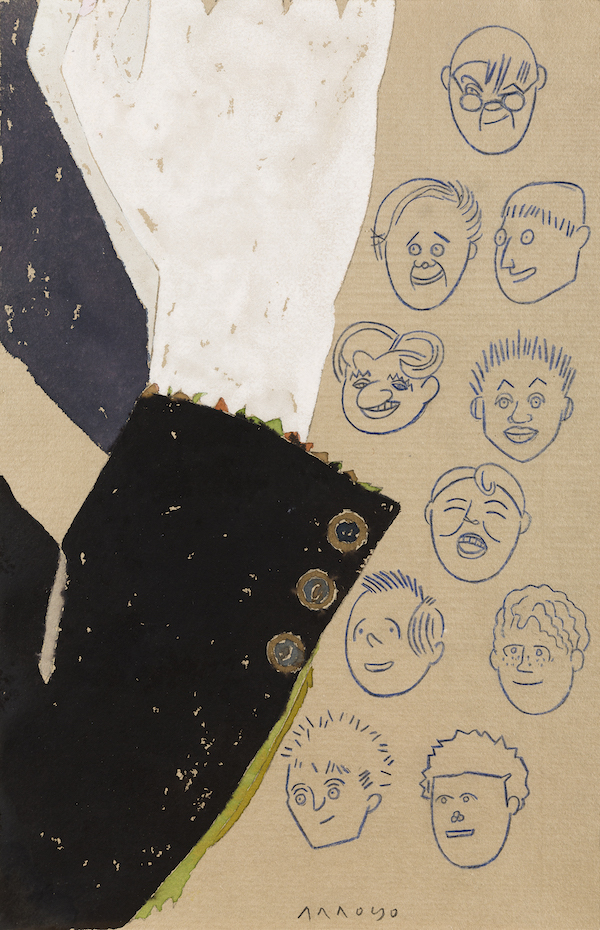 "Some of Arroyo's black-and-white illus­tra­tions are print­ed in the mar­gins of the book's pages, while oth­ers are dou­ble-page paint­ings whose vivid col­ors are rem­i­nis­cent of the Pop Art that inspired him." His draw­ings, water­col­ors and col­lages include "eclec­tic images of shoes and hats, bulls and bats, as well as some sex­u­al­ly explic­it rep­re­sen­ta­tions of scenes that drew the wrath of cen­sors a cen­tu­ry ago." For Ulysses' "710 pages of inner mono­logue and dia­logue, stream of con­scious­ness, blank verse, Greek clas­sics, and the venues and byways of Dublin, 1904," as the Los Ange­les Times' Jor­dan Riefe puts it, are as well known for their for­mi­da­ble com­plex­i­ty as it is for the pow­er they once had to scan­dal­ize polite soci­ety.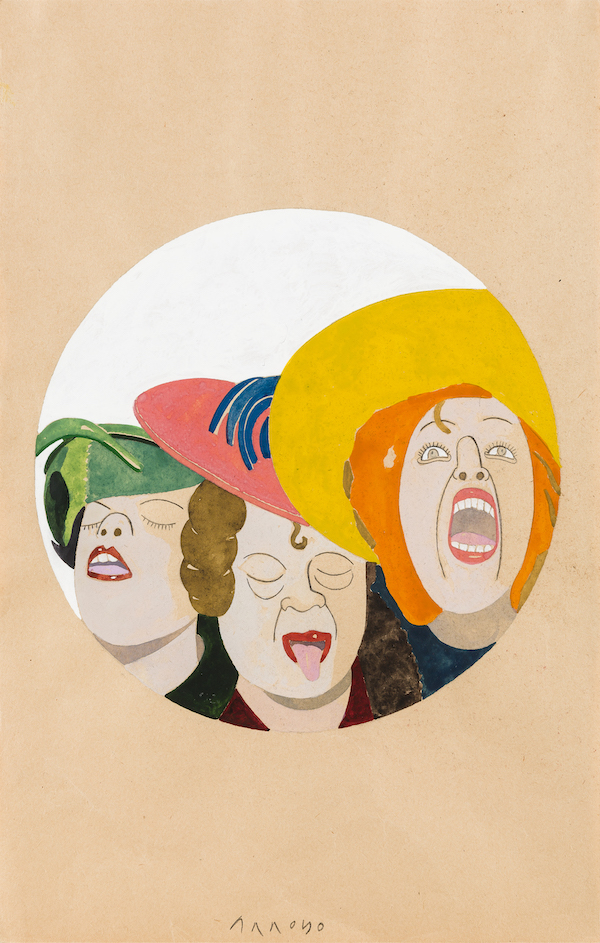 Arroyo, who died in 2018, stayed faith­ful to Ulysses' con­tent. ("Of course there are graph­ic nudes," Riefe adds, "espe­cial­ly in lat­er chap­ters.") He also suc­ceed­ed in com­plet­ing an ardu­ous project that the most notable artists of Joyce's day refused even to attempt. "Joyce him­self had asked Picas­so and Matisse to illus­trate it," writes Galax­ia Guten­berg's Joan Tar­ri­da, "but nei­ther took on the task. Matisse pre­ferred to illus­trate The Odyssey," Ulysses' own struc­tur­al inspi­ra­tion, "which deeply offend­ed Joyce." What Joyce would make of Arroy­o's vital and mul­ti­far­i­ous illus­tra­tions, more of which you can sam­ple at Lit­er­ary Hub, is any schol­ar's guess — but then, did­n't he say some­thing about want­i­ng to keep the schol­ars guess­ing for cen­turies?
You can now pur­chase a copy of Ulysses: An Illus­trat­ed Edi­tion.
Relat­ed con­tent:
Hen­ri Matisse Illus­trates James Joyce's Ulysses (1935)
Read Ulysses Seen, A Graph­ic Nov­el Adap­ta­tion of James Joyce's Clas­sic
Hen­ri Matisse Illus­trates Baudelaire's Cen­sored Poet­ry Col­lec­tion, Les Fleurs du Mal
Read the Orig­i­nal Seri­al­ized Edi­tion of James Joyce's Ulysses (1918)
Every Word of Joyce's Ulysses Print­ed on a Sin­gle Poster
Why Should You Read James Joyce's Ulysses?: A New TED-ED Ani­ma­tion Makes the Case
Based in Seoul, Col­in Mar­shall writes and broad­casts on cities, lan­guage, and cul­ture. His projects include the Sub­stack newslet­ter Books on Cities, the book The State­less City: a Walk through 21st-Cen­tu­ry Los Ange­les and the video series The City in Cin­e­ma. Fol­low him on Twit­ter at @colinmarshall or on Face­book.