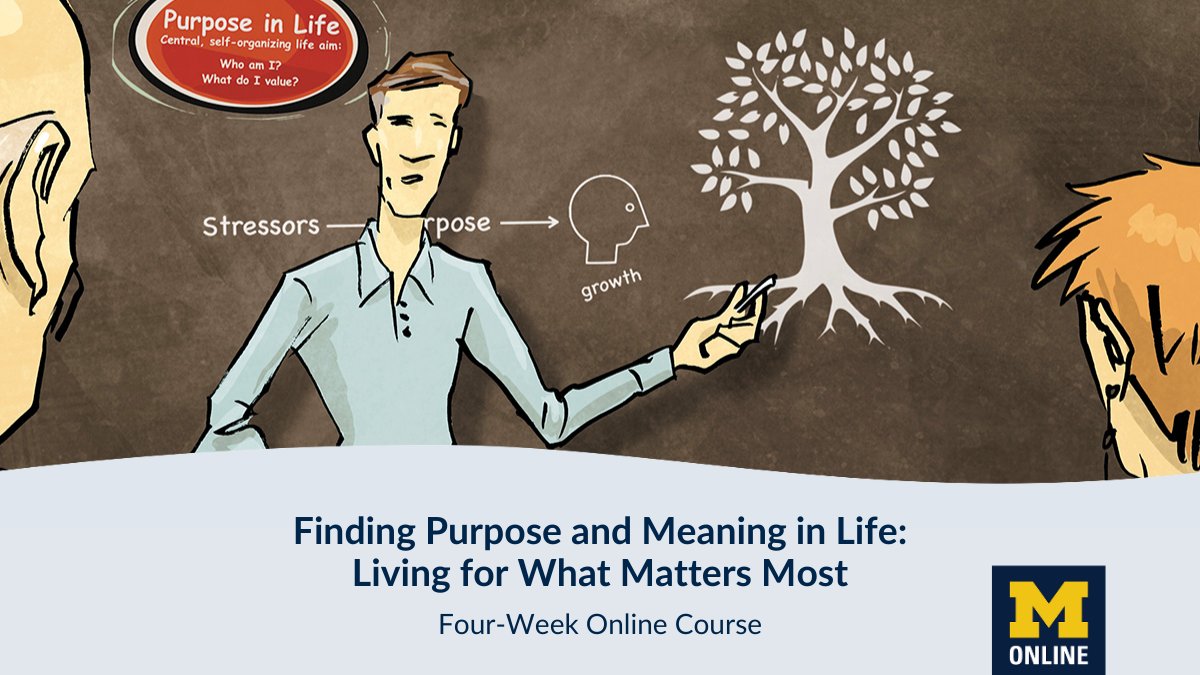 From the University of Michigan comes a course for our disorienting times–Finding Purpose and Meaning In Life: Living for What Matters Most. Taught by Vic Strecher, a professor in the Schools of Public Health and Medicine, the course promises students this:
In this course, you'll learn how science, philosophy and practice all play a role in both finding your purpose and living a purposeful life. You will hear from historical figures and individuals about their journeys to finding and living a purposeful life, and will walk through different exercises to help you find out what matters most to you so you can live a purposeful life.
By the end of the course, students will:
1. Understand that having a strong purpose in life is an essential element of human well-being.
2. Know how self-transcending purpose positively affects well-being.
3. Be able to create a purpose for your life (don't be intimidated, this is different from creating "the purpose" for your life).
4. Apply personal approaches and skills to self-change and become and stay connected to your purpose every day.
To take the course for free, selection the Audit Only option available upon registration.
Finding Purpose and Meaning In Life: Living for What Matters Most will be added to our list: 1,700 Free Online Courses from Top Universities.
Anyone interested can watch Vic Strecher's TED Talk here.
If you would like to sign up for Open Culture's free email newsletter, please find it here.
If you would like to support the mission of Open Culture, consider making a donation to our site. It's hard to rely 100% on ads, and your contributions will help us continue providing the best free cultural and educational materials to learners everywhere. You can contribute through PayPal, Patreon, and Venmo (@openculture). Thanks!
Related Content
The Science of Well-Being: Take a Free Online Version of Yale University's Most Popular Course
Existentialist Psychologist, Auschwitz Survivor Viktor Frankl Explains How to Find Meaning in Life, No Matter What Challenges You Face
What is the Secret to Living a Long, Happy & Creatively Fulfilling Life?: Discover the Japanese Concept of Ikigai
97-Year-Old Philosopher Ponders the Meaning of Life: "What Is the Point of It All?"