The flapper is the Roaring 20s' enduring emblem – a liberated, young woman with bobbed hair, rolled down stockings, and a public thirst for cocktails.
(My grandmother longed to be one, and succeeded, as best one could in Cairo, Illinois, only to marry an older man at the age of 17, and give birth to my father a few months before the stock market crashed, bringing the frivolity of the decade to an abrupt halt.)
Our abiding affection for the flapper is stoked on F. Scott Fitzgerald's Jazz Age novella, The Great Gatsby, and its many stage and screen adaptations, with their depictions of wild parties featuring guests like Miss Baedecker ("When she's had five or six cocktails she always starts screaming like that") and Lucille ("I never care what I do, so I always have a good time.")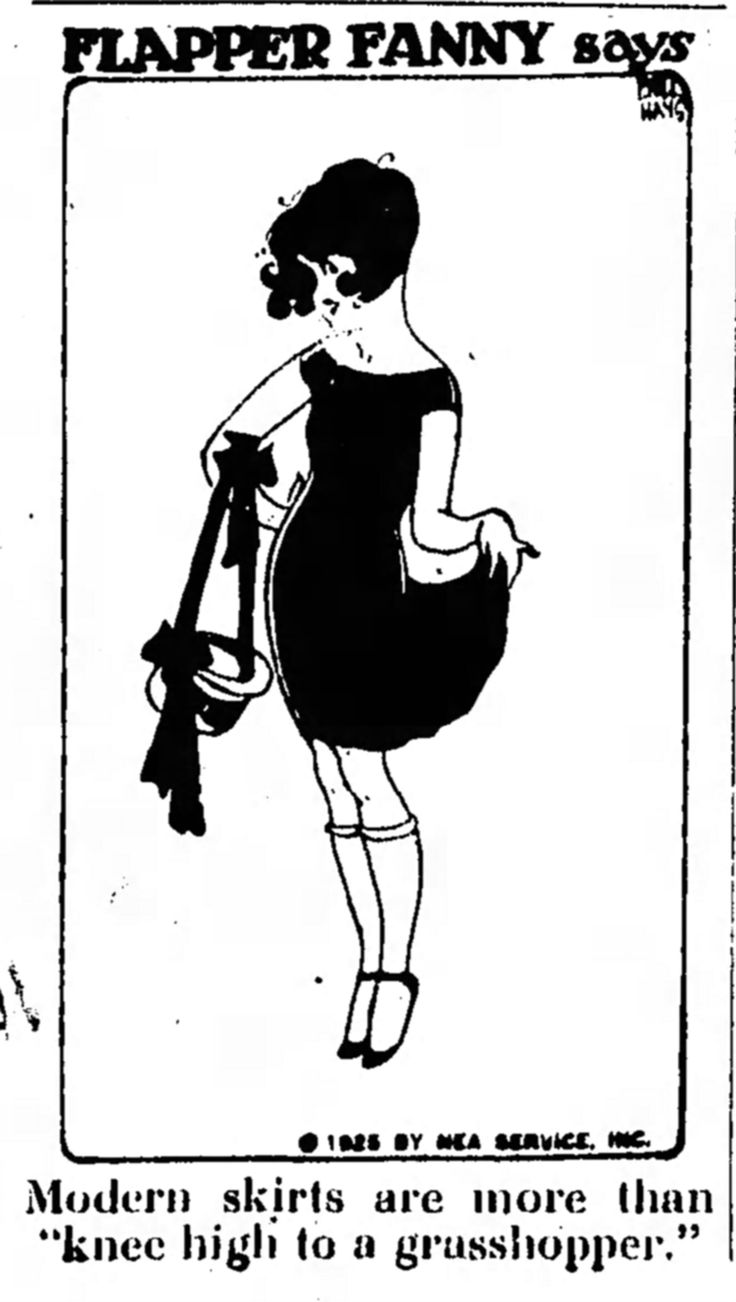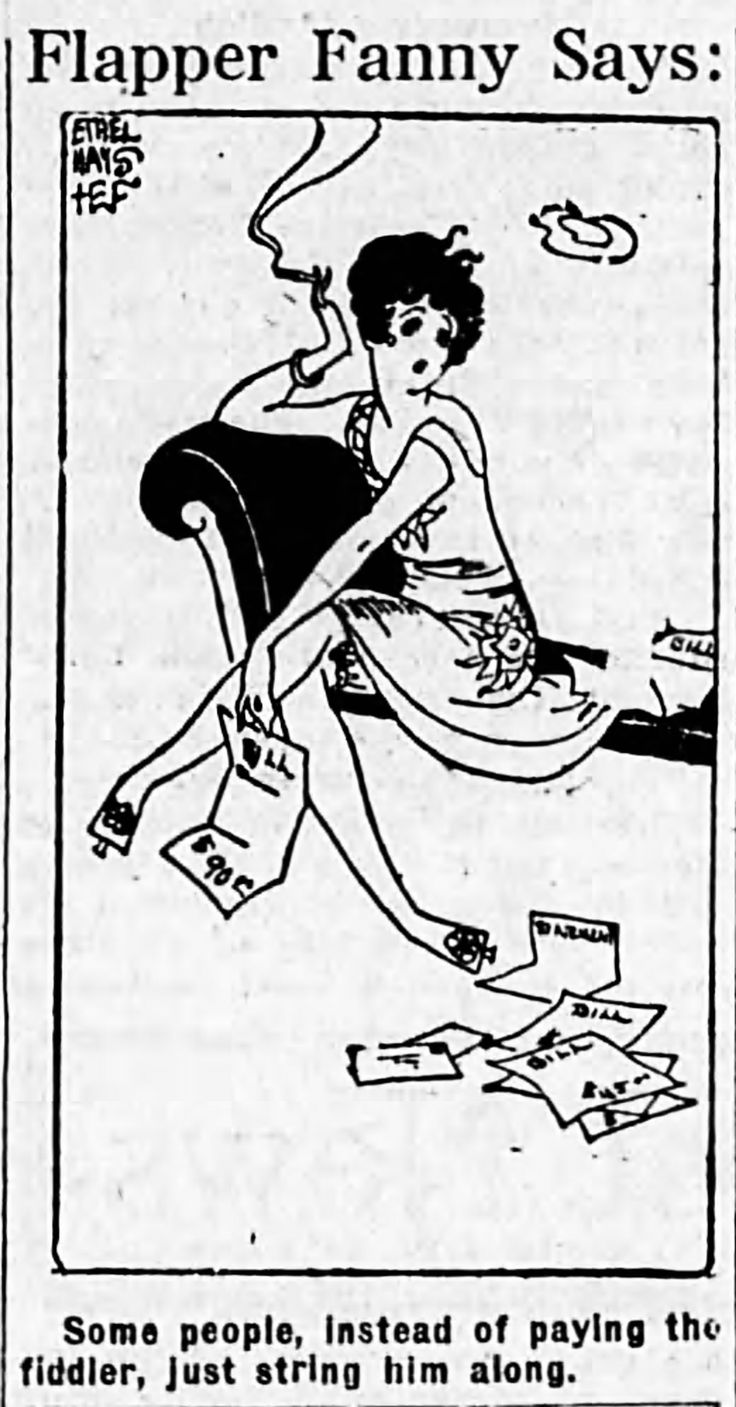 The vintage fashion blog Glamour Daze's newly colorized footage of a 1929  fashion show in Buffalo, New York, at the top of this post, presents a vastly more sedate image than Fitzgerald, or Ethel Hays, whose single-panel daily cartoon Flapper Fanny was wildly popular with both young women and men of the time.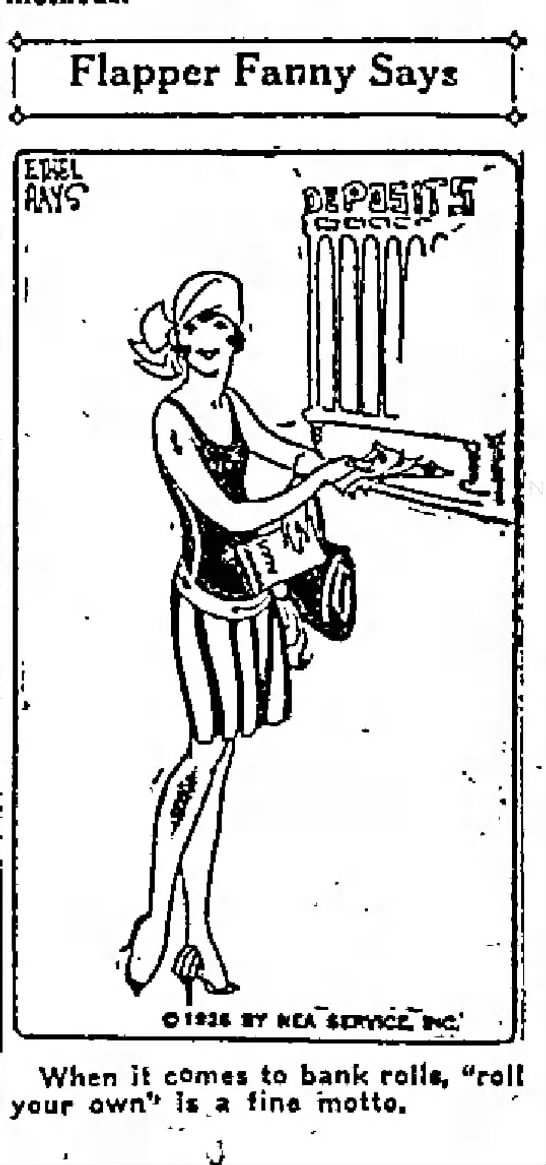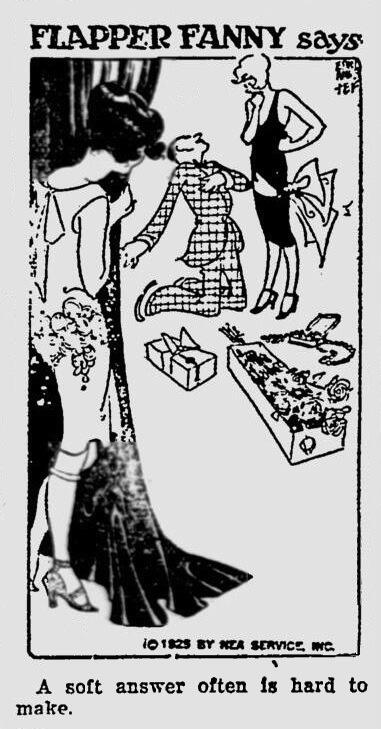 The scene it presents seems more wholesome than one might have found in New York City, with what Fitzgerald dubbed its "wild promise of all the mystery and the beauty in the world". The models seem more eager amateurs than runway professionals, though lined up jauntily on a wall, all exhibit "nice stems."
My young grandmother would have gone ga ga for the cloche hats, tea dresses, bathing suits, lounging pajamas, golf and tennis ensembles, and evening gowns, though the Deep Exemplar-based Video Colorization process seems to have stained some models' skin and teeth by mistake.
The original black and white footage is part of the University of South Carolina's Fox Movietone News collection, whose other fashion-related clips from 1929 include presentations featuring Washington debutantes and college coeds.
Added sound brings the period to life with nary a mention of the Charleston or gin, though if you want a feel for 20s fashion, check out the collection's non-silent Movietone clip devoted to the latest in 1929 swimwear – this is a modernistic beach ensemble of rayon jersey with diagonal stripes and a sun back cut…
It's the cat's pajamas. As is this playlist of hits from 1929.

Explore Glamour Daze's guide to 1920s fashion history here.
Watch the original black and white footage of the Buffalo, New York fashion show here.
– Ayun Halliday is the Chief Primatologist of the East Village Inky zine and author, most recently, of Creative, Not Famous: The Small Potato Manifesto.  Follow her @AyunHalliday.