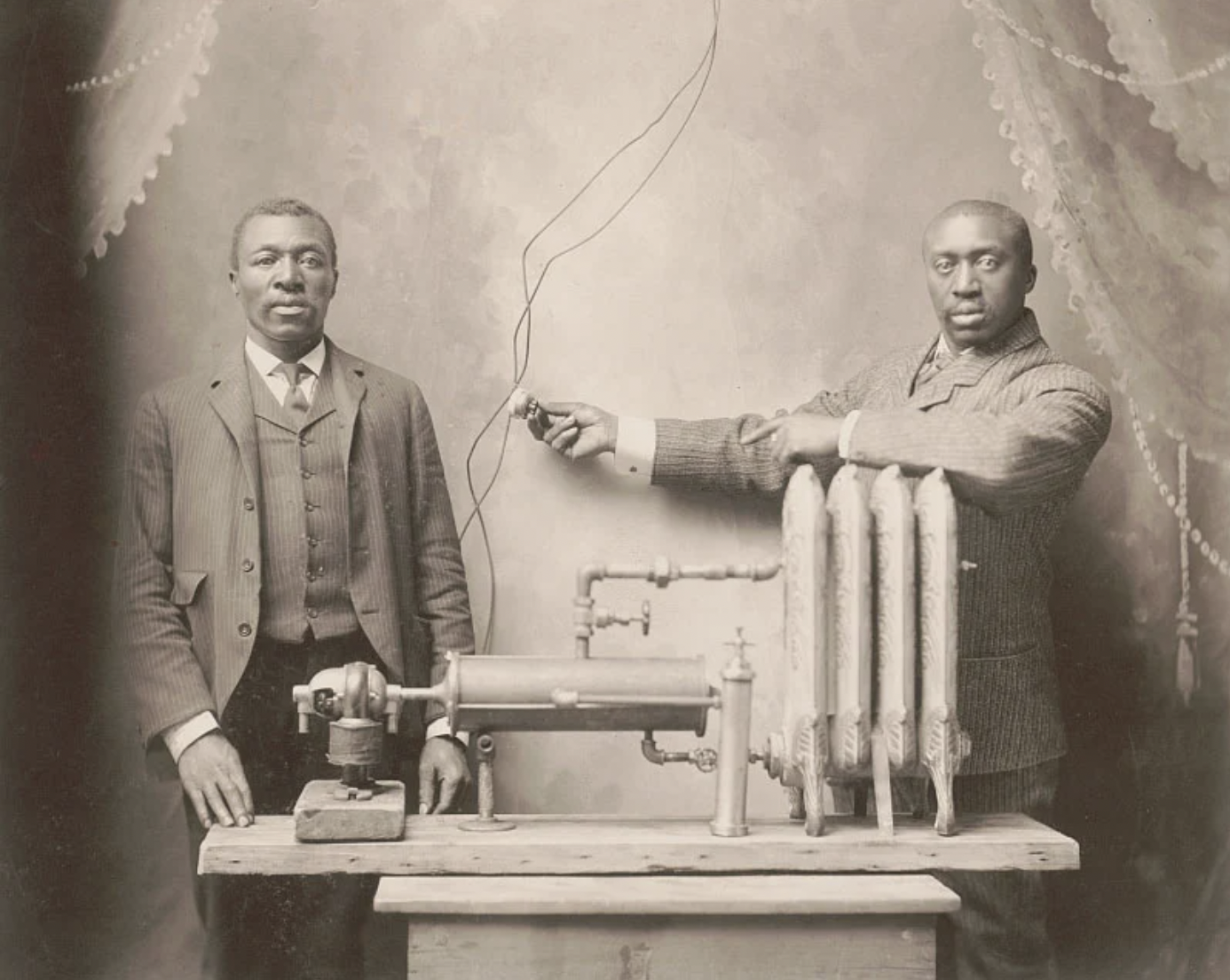 Image of Charles S.L. Baker with his Superheating Demonstration
Black History Month is February in the United States and Canada, and October in the United Kingdom and Europe. It may be July right now, but if you're interested in a subject, there's no reason not to get more deeply into it all year round. This is underscored by the opening, this month, of Getty Images' Black History and Culture Collection. As Petapixel's Matt Growcoot writes, it contains "30,000 rarely seen images of the Black diaspora in the United Kingdom and the United States that date back to the 19th century," drawing from the domains of "politics, sport, music, culture, military, and celebrity."
In the Black History and Culture Collection you'll find pictures of cultural figures like Duke Ellington and Jay-Z, Jack Johnson, Venus and Serena Williams, Sojourner Truth, and Bernardine Evaristo. These names only hint at the range of the archive, which you can also browse by category tags: "civil rights," "governance," and "sports," to name a few examples, but also "families," "fashion," and "hair."
There are, of course, an enormous number of photos filed under "American Culture," which would itself be unimaginable without the contributions of the people documented. But the same could be said of the other side of the pond; hence the inclusion of a "Black British Culture" label as well.
Creating the Black History and Culture Collection involved more than just tagging photos. You can learn more about what went into it in the short video above, which includes the voices of collaborators like NYU Tisch School of the Arts' Deborah Willis and the University of Pennsylvania's Tukufu Zuberi. The artist Renata Cherlise speaks of the value of the images of famous people, but also those of everyday life as it was lived in places and times like Harlem's Savoy Ballroom in the nineteen-forties. Whether or not your own heritage is tied into this history, you stand to learn a great deal from it. As Zuberi put sit, "Black culture is the original human culture, so there is no culture that is alien to black culture. The future of black culture is the future of human culture. Let's go."
via Petapixel/Colossal
Related content:
Take Free Online Courses on African-American History from Yale and Stanford: From Emancipation, to the Civil Rights Movement, and Beyond
The Names of 1.8 Million Emancipated Slaves Are Now Searchable in the World's Largest Genealogical Database, Helping African Americans Find Lost Ancestors
The Black Film Archive: A New Site Highlights 200+ Noteworthy Black Films Made Between 1915-1979
Hear the Voices of Americans Born in Slavery: The Library of Congress Features 23 Audio Interviews with Formerly Enslaved People (1932-75)
Photos of 19th-Century Black Women Activists Digitized and Put Online by The Library of Congress
Based in Seoul, Colin Marshall writes and broadcasts on cities, language, and culture. His projects include the Substack newsletter Books on Cities, the book The Stateless City: a Walk through 21st-Century Los Angeles and the video series The City in Cinema. Follow him on Twitter at @colinmarshall, on Facebook, or on Instagram.