Tokyo once had a hotel by Frank Lloyd Wright. Such an architectural asset, one might assume, would be preserved at all costs, yet this one was demolished in 1967. But the fact that Wright's Imperial Hotel stood for only 45 years won't surprise anyone familiar with Japanese building culture, nor will the fact that it was only one of a series of Imperial Hotels that have occupied the same site. As evidenced by the Ise Grand Shrine, which has been demolished and rebuilt every twenty years since the eighth century, a structure's value in Japan has nothing to do with its longevity. Still, this explanation may not satisfy Wright enthusiasts, the great majority of whom have only been able to see the master's most famous Japanese building in photographs, diagrams, and postcards.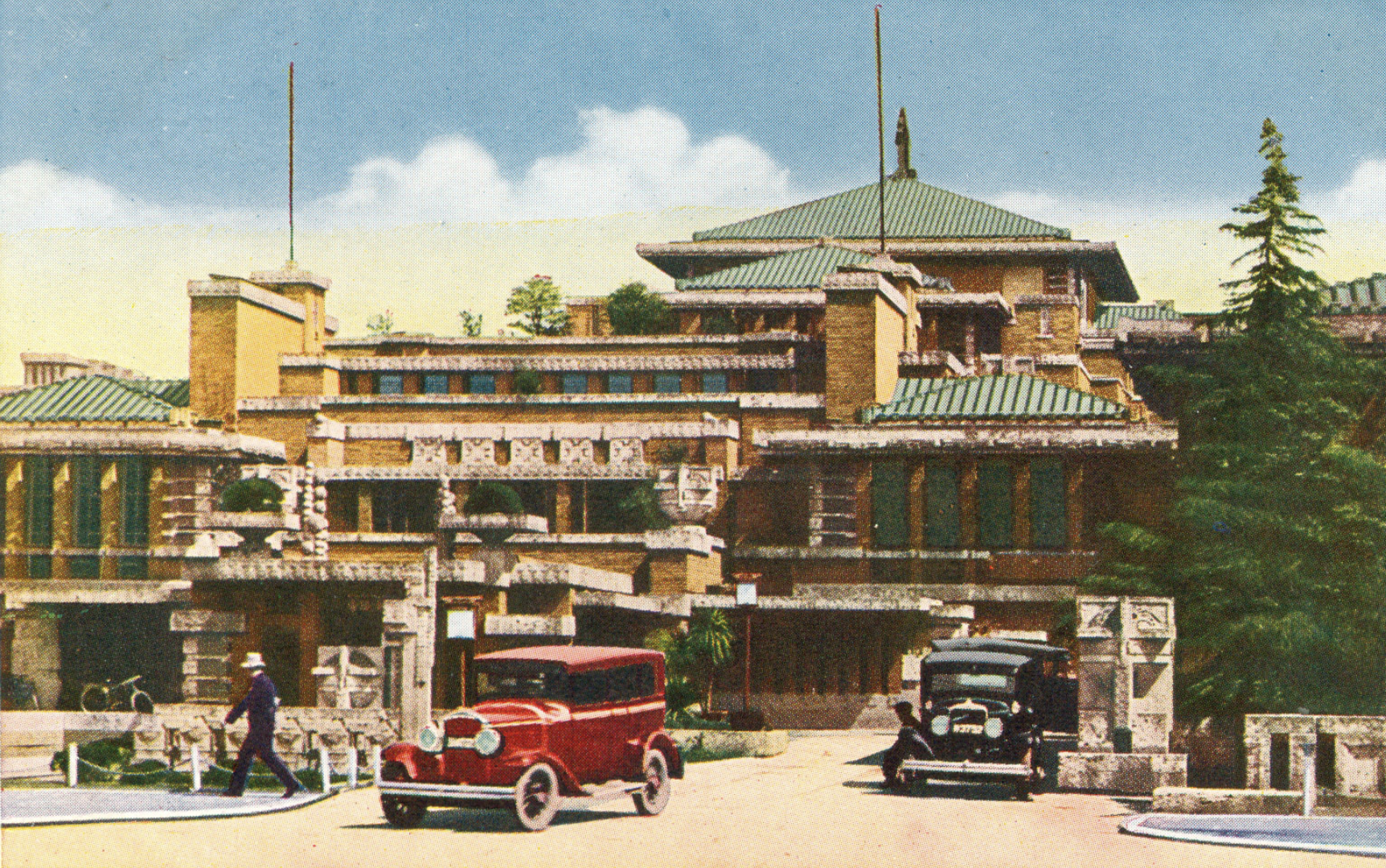 Just this year, the Frank Lloyd Trust has given us a way to experience it as nobody could in its heyday: a virtual tour video "shot" from the perspective of a flying drone. (Watch above.) It comes as an entry in Frank Lloyd Wright: The Lost Works, which "brings Wright's demolished and unrealized structures to life through immersive digital animations reconstructed from Wright's original plans and drawings, along with archival photographs."
Here we have Wright's East-meets-West masterpiece reconstructed just as it must have looked when it opened on September 1st, 1923 — the same day, coincidentally, as the Great Kantō earthquake that devastated Tokyo. The Imperial Hotel took some damage, but came through intact.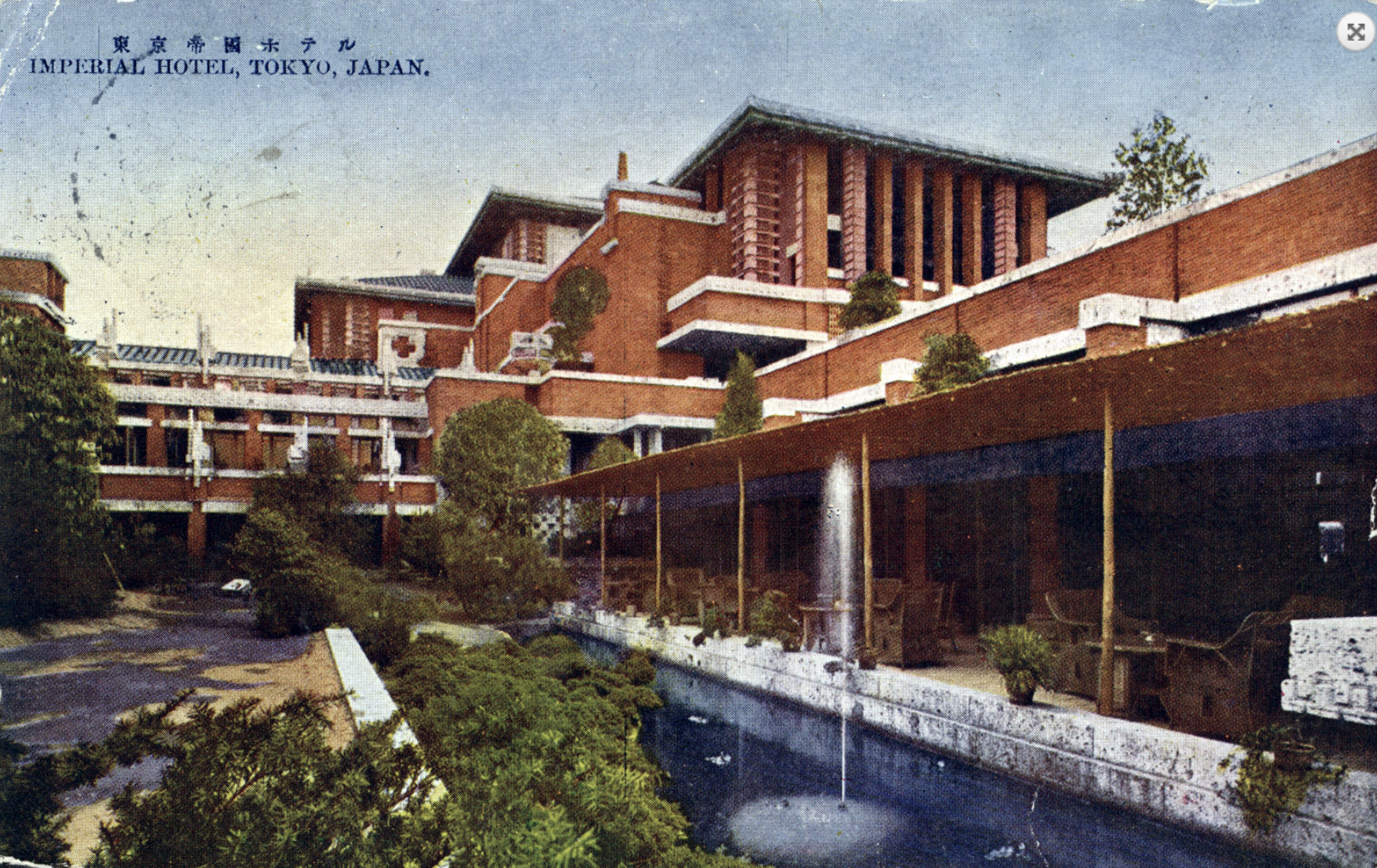 A lesser earthquake had already struck the previous year, but it left the hotel unharmed despite its still being under construction. (The same can't be said of the fragile remains of the original Imperial Hotel, built in 1890 and gutted by fire in 1922, that Wright had been commissioned to replace.) But over subsequent decades, time took its toll in other ways: "the Wright-designed Imperial would eventually be considered by the post-war traveler to be dark and musty," writes Steve Sundberg at Old Tokyo, "and its un-air-conditioned rooms too small. The hotel's foundation, too, had by then settled unevenly into the soft subsoil; its long hallways and corridors came to have a wavy, rubbery appearance about them."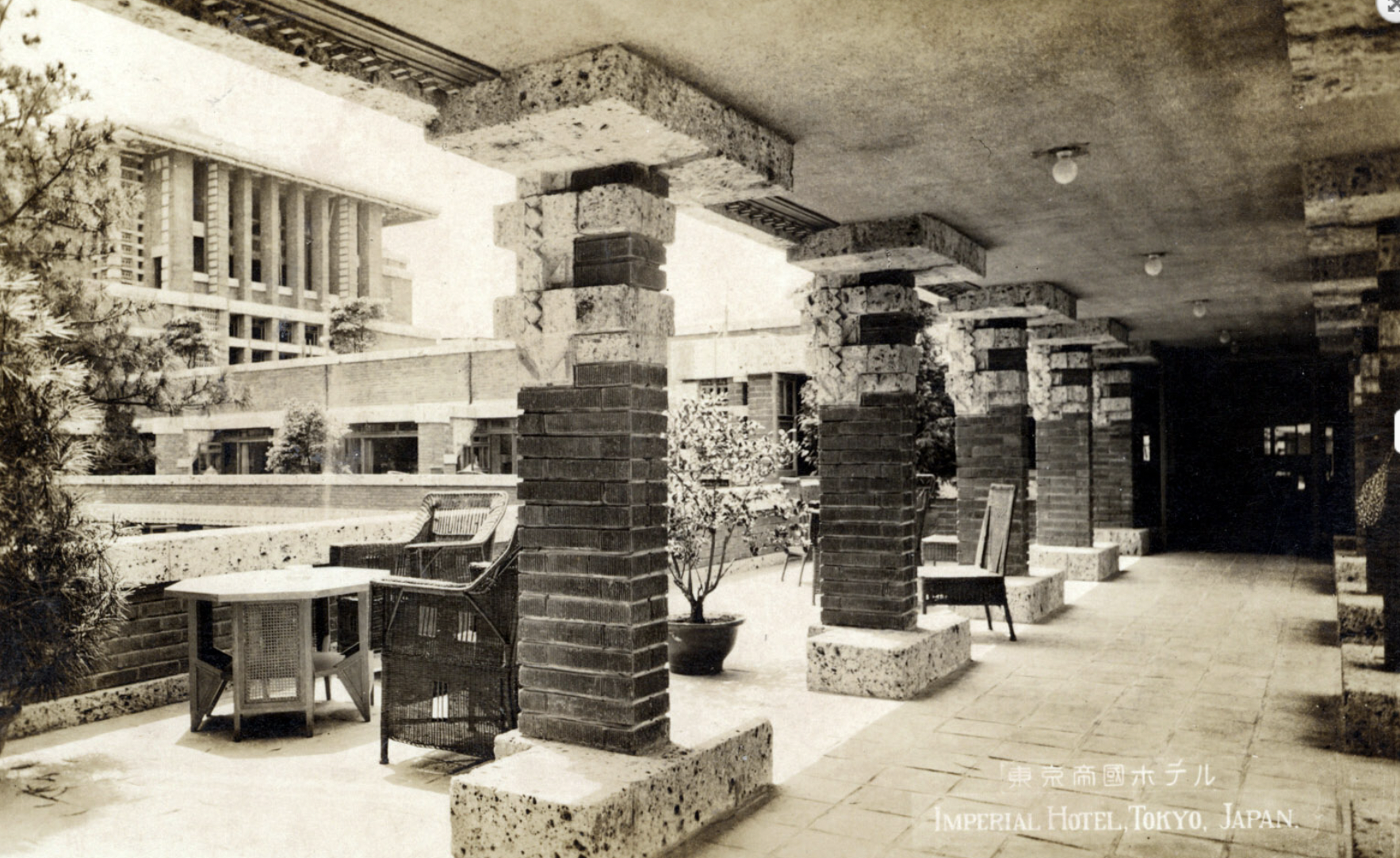 Even when new, the Imperial Hotel had its discomforts: Sundberg quotes a 1925 Far Eastern Review article calling it "a hundred years ahead of the age in its architectural features and fifty years behind in many things which make for the comfort of its patrons." Wright "sacrificed everything to his art, raising a monument to his genius and bequeathing to the Japanese the difficult task of making it a financial success." It was financial exigencies, in part, that motivated its demolition and replacement with a third, high-rise Imperial Hotel in 1967 — whose own impending demolition and replacement was announced just last year. France-based Japanese architect Tsuyoshi Tane has produced a design for the fourth Imperial Hotel; what tribute, if any, it pays Wright's legacy we'll only find out when it opens in 2036.
Related content:
Take a 360° Virtual Tour of Taliesin, Frank Lloyd Wright's Personal Home & Studio
12 Famous Frank Lloyd Wright Houses Offer Virtual Tours: Hollyhock House, Taliesin West, Fallingwater & More
That Far Corner: Frank Lloyd Wright in Los Angeles – A Free Online Documentary
Build Wooden Models of Frank Lloyd Wright's Great Building: The Guggenheim, Unity Temple, Johnson Wax Headquarters & More
Why Japan Has the Oldest Businesses in the World? Hōshi, a 1300-Year-Old Hotel, Offers Clues
Wabi-Sabi: A Short Film on the Beauty of Traditional Japan
Based in Seoul, Colin Marshall writes and broadcasts on cities, language, and culture. His projects include the Substack newsletter Books on Cities, the book The Stateless City: a Walk through 21st-Century Los Angeles and the video series The City in Cinema. Follow him on Twitter at @colinmarshall, on Facebook, or on Instagram.