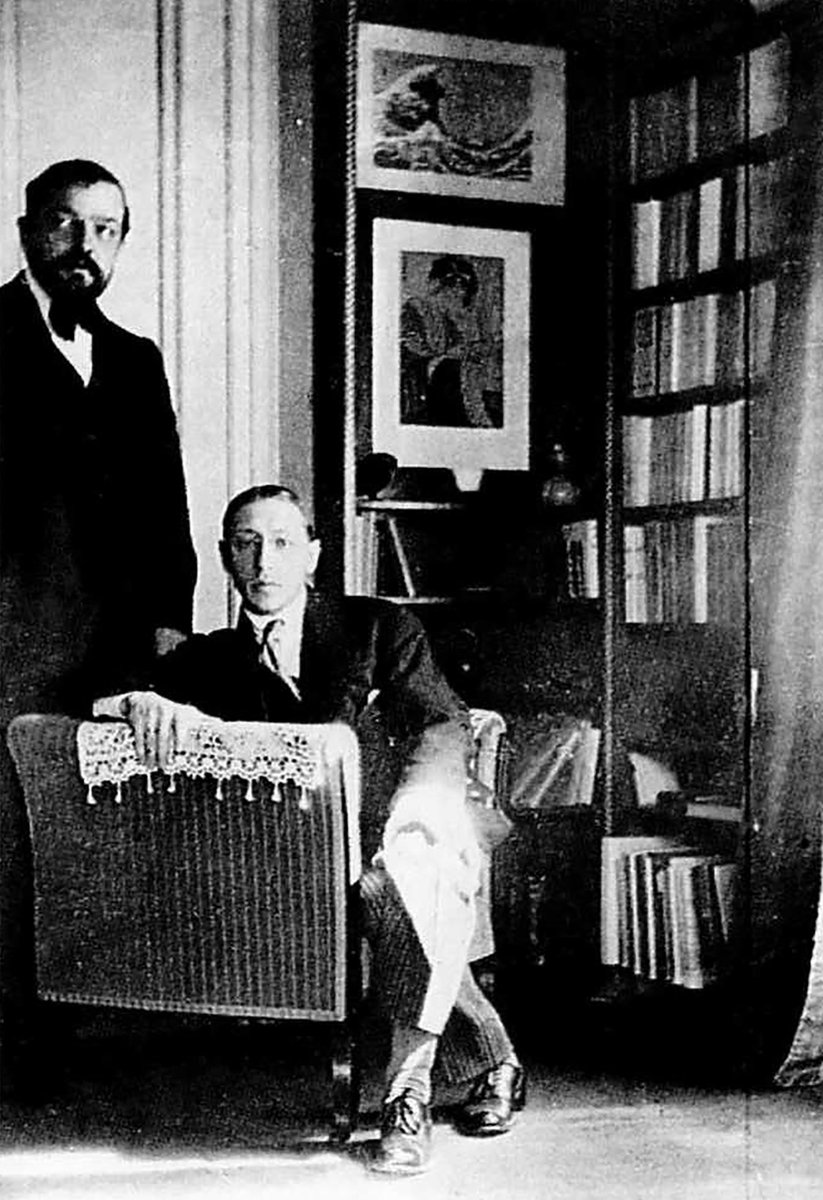 Erik Satie knew his way around not just the piano but the camera as well. This is evidenced by the image above, a 1911 portrait of Claude Debussy and Igor Stravinsky. Described by Christie's as "an outstanding photograph of the two composers in the library at Debussy's home," it was taken by Satie at the time when Serge Diaghilev's Ballets Russes were performing Debussy's Jeux and Stravinsky's The Rite of Spring. In the background appears what looks like Katsushika Hokusai's The Great Wave Off Kanagawa, a work of art "used by Debussy on the front cover of the first edition of his symphonic sketches La mer."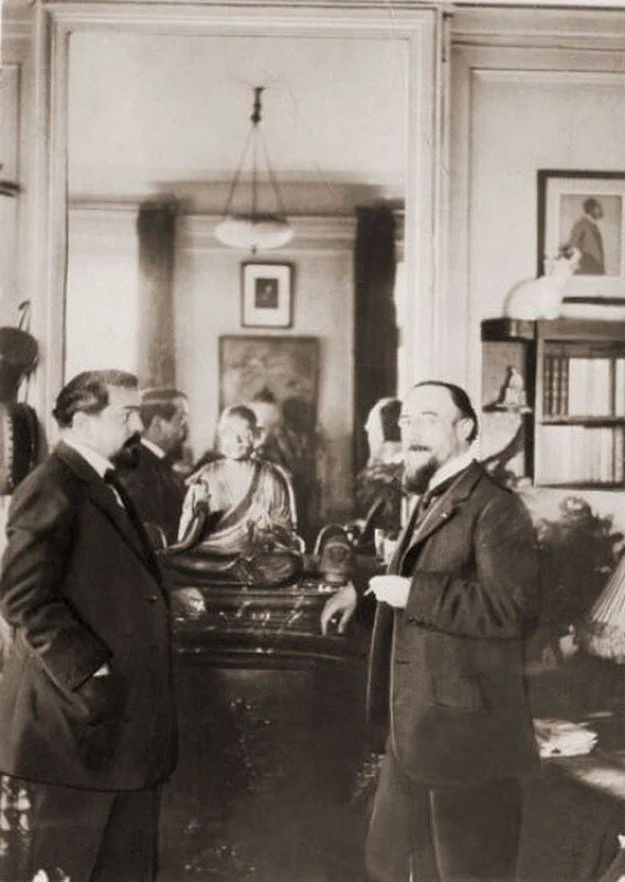 Just above appears another picture captured in Debussy's home, this one of Debussy and Satie. "The photo was taken by Stravinsky, if my memory didn't go wrong," says one commenter on the r/classicalmusic subreddit. Another expresses confusion about the subjects themselves: "I thought they didn't like each other?"
One responder explains that "they were friends at first, for quite some time, but later their relationship got worse." Debussy's orchestration of Satie's Gymnopedies brought those pieces to prominence, but, Satie ultimately came to feel that Debussy had been stingy with the fruits of his great success.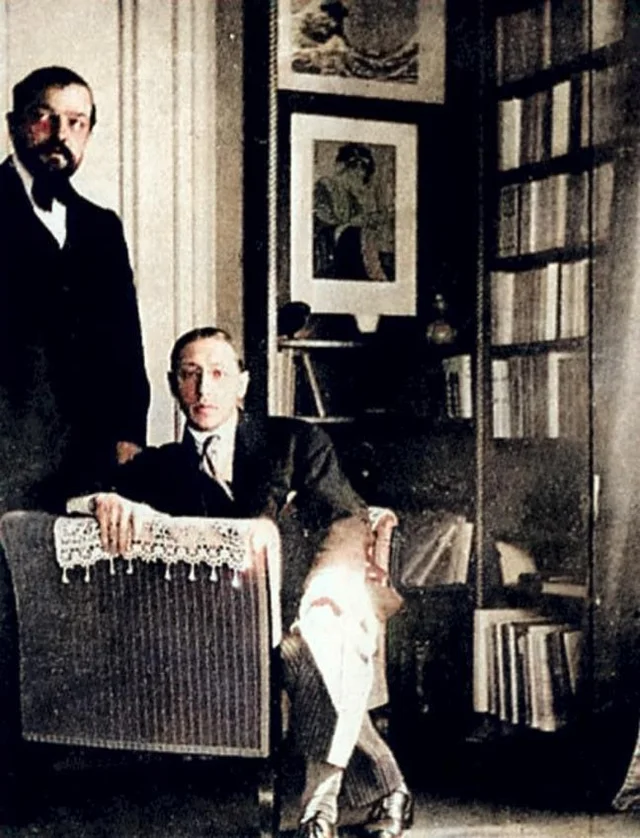 Or so, at any rate, goes one interpretation of the dissolution of Debussy and Satie's friendship. Different Redditors contribute different details: one that "every time they met, Satie would praise Ravel's music to annoy Debussy," another that "Debussy kept a bottle of the cheapest table wine for Satie for when he came over." It can hardly have been easy, even in the best of times, for two of the strongest innovators in early-twentieth-century music to occupy the same social space for long stretches of time, let alone in company that included the likes of Ravel and Stravinsky. More than a century later, their artistic legacies could hardly be more assured — as, one faintly senses when looking at these photos, they knew would be the case.
Related content:
Hear Debussy Play Debussy's Most Famous Piece, "Clair de lune" (1913)
Hear the Very First Pieces of Ambient Music, Erik Satie's Furniture Music (Circa 1917)
Watch the 1917 Ballet "Parade": Created by Erik Satie, Pablo Picasso & Jean Cocteau, It Provoked a Riot and Inspired the Word "Surrealism"
The Night When Charlie Parker Played for Igor Stravinsky (1951)
The Great Wave Off Kanagawa by Hokusai: An Introduction to the Iconic Japanese Woodblock Print in 17 Minutes
Based in Seoul, Colin Marshall writes and broadcasts on cities, language, and culture. His projects include the Substack newsletter Books on Cities, the book The Stateless City: a Walk through 21st-Century Los Angeles and the video series The City in Cinema. Follow him on Twitter at @colinmarshall, on Facebook, or on Instagram.