Two and a half years ago, we featured the concept art for Studio Ghibli's theme park here on Open Culture, and just two weeks ago it opened its doors. Located on the grounds of Expo 2005 in Japan's Aichi Prefecture (a three- to four-hour train trip west from Tokyo, or a two-hour train trip east of Osaka), Ghibli Park comprises several themed areas like the Grand Warehouse, the Hill of Youth, and Dondoko Forest. Just hearing those names surely fires up the imaginations of many a Ghibli fan, even before they hear about the park's visitor-ready reconstructions of everything from Castle in the Sky's ruined gardens to Whisper of the Heart's antique shop to My Neighbor Totoro's Catbus.
"Unlike Disneyland, Ghibli Park does not feature roller coasters or rides," writes My Modern Met's Margherita Cole. "Instead, it welcomes visitors to immerse themselves in life-size sets that are harmoniously integrated with nature." You can get a sense of how this concept has been executed in the fifteen-minute video at the top of the post from Japan-based travel vloggers Didi and Bryan.
In it, they pass through the aforementioned spaces as well as others including Cinema Orion, which screens ten short films once only viewable at the Ghibli Museum, and the Siberia milk stand, which offers the eponymous sponge cake from The Wind Rises, Ghibli mastermind Hayao Miyazaki's final animated feature — or rather, his penultimate animated feature.
The repeatedly un-retired Miyazaki returned to the studio in 2016 to begin a film called How Do You Live?. Though the COVID-19 pandemic slowed down its production by forcing him and his collaborators to work from home, it seems not to have thrown the new theme park's construction far off track. In three years' time, Cole writes, "Ghibli Park will open its last two sections — Mononoke no sato ('Mononoke Village') and Majo no tani ('Valley of the Witch') — which are dedicated to the films Princess Mononoke and Kiki's Delivery Service, respectively. There may even be a future ride in store, as some of the concept art appears to depict spinning teacups inspired by Kiki's cat Jiji." That will require careful designing: a certain other animation studio with long-standing theme parks has a teacup ride of its own — and little patience for apparent imitators, no matter the artistic heights to which they soar.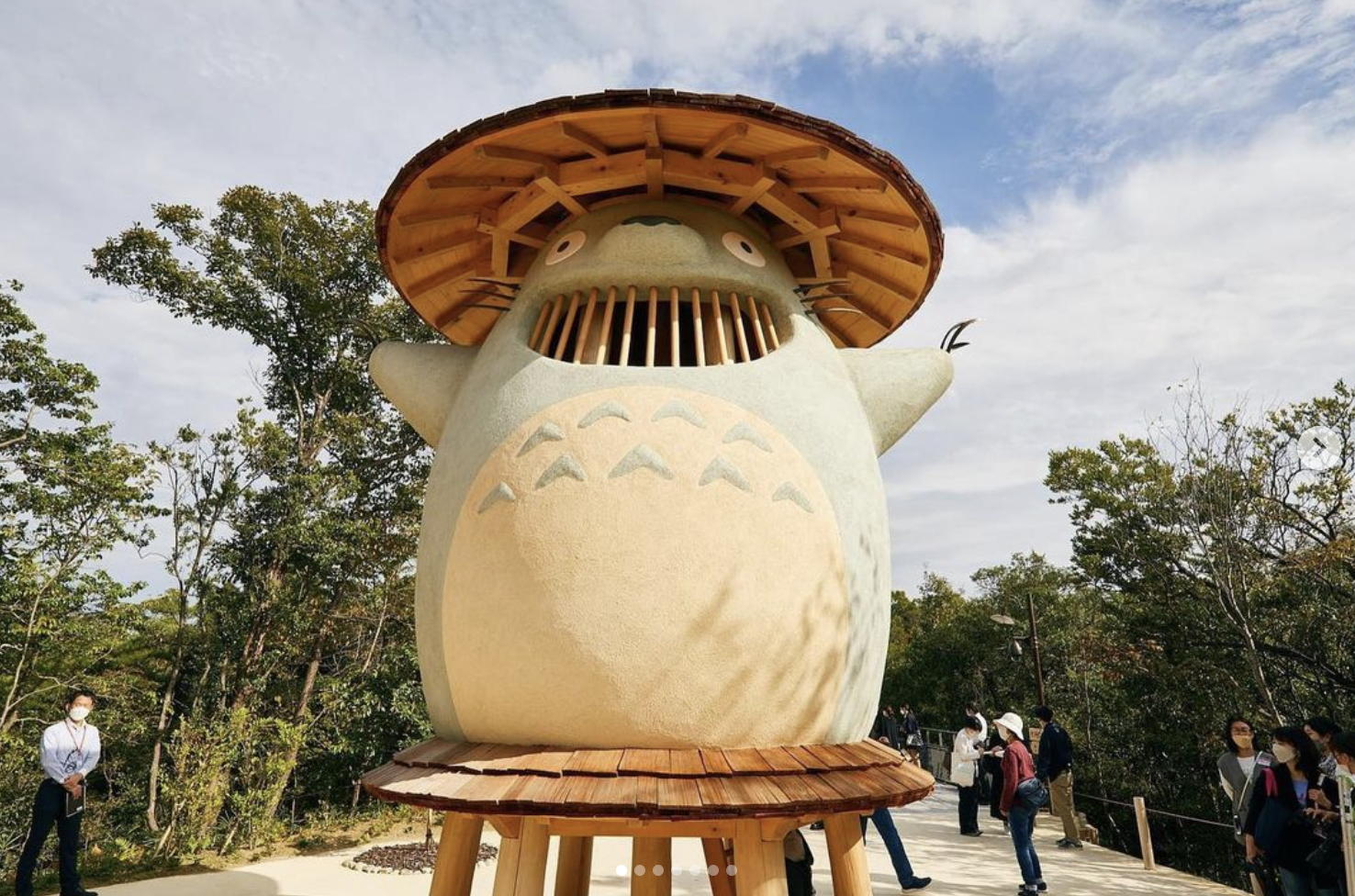 Related content:
Studio Ghibli Releases Tantalizing Concept Art for Its New Theme Park, Opening in Japan in 2022
A Virtual Tour Inside the Hayao Miyazaki's Studio Ghibli Museum
Studio Ghibli Makes 1,178 Images Free to Download from My Neighbor Totoro, Spirited Away & Other Beloved Animated Films
Hayao Miyazaki, The Mind of a Master: A Thoughtful Video Essay Reveals the Driving Forces Behind the Animator's Incredible Body of Work
Watch Hayao Miyazaki's Beloved Characters Enter the Real World
Based in Seoul, Colin Marshall writes and broadcasts on cities, language, and culture. His projects include the Substack newsletter Books on Cities, the book The Stateless City: a Walk through 21st-Century Los Angeles and the video series The City in Cinema. Follow him on Twitter at @colinmarshall or on Facebook.