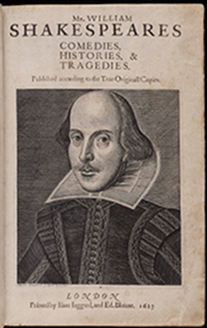 Perhaps you're accustomed to downloading free lectures and courses on iTunes U. Now, you have a new option. Last week, Apple began introducing free eBooks to its media collection. And, to kick things off, they're giving users access to 18 free textbooks sponsored by Connexions (a Rice University project); a series of 100 ebooks produced by the Open University, and then, courtesy of Oxford University, the complete collection of Shakespeare's plays from the First Folio of 1623.  You can download all of these texts in the open ePub format. And if you have an iPad (or an iPhone with a copy of iBooks), they easily sync to the device, and make for a great reading experience. But you're not necessarily limited to using the iPad. I was able to read the texts in ebook readers created by Stanza and Barnes & Noble (the maker of the new color Nook). And, using this free online service and then following these general directions, I easily converted the ePub files to Amazon's .mobi format and uploaded them to my Kindle. The bottom line? You can expect iTunes U to become a handy resource for free ebooks as the service matures – one best suited to the iPad, but certainly not limited to it. And, speaking of the iPad, you should give this story a read. "IPad Opens World to a Disabled Boy." It's a great way to start the week…
Note: If you want a simple html version of Shakespeare's collected works, don't miss MIT's invaluable web site.
FYI. You can find more free eBooks in our ever-growing collection, 600 Free eBooks for iPad, Kindle & Other Devices.